Story of Building Glamping in Mountainous Adjara
Glamping Tago

is one of the most authentic places in Adjara, which is a perfect getaway to reconnect with nature. Glamping business, or starting a business in general was completely new to Jonas Shaik, he was taking a road less traveled when he found the place, he would later start building a sustainable accommodation for adventure lovers.
You've decided to move to Georgia to build Glamping Tago. Tell us the story, what inspired you to take this step.
I first visited Georgia 3 years ago, I was a student back then and had already traveled to lots of places in the world. Here, I wanted to make more out of my experience than just traveling. I hitchhiked to Khulo, explored the village of Tago, and stayed there for 3 days, even though I couldn't find any accommodation on booking platforms at that moment. I thought that place was absolutely amazing, so I started asking around how much a piece of land would cost out of interest. It turned out to be quite affordable in the long run. I impulsively left EUR500 to lock the deal and then I went back to Belgium, working to pay off the rest of the land. Only after that, I started thinking about what I would do with that land. The idea was always to build some kind of accommodation.
How did you find the location in Mountainous Adjara?
I found the location by chance, I like to take off the beaten paths. I went from Tbilisi to Batumi and I didn't want to take the same road back, so I looked at roads and went through the mountains, that's how I got stuck there.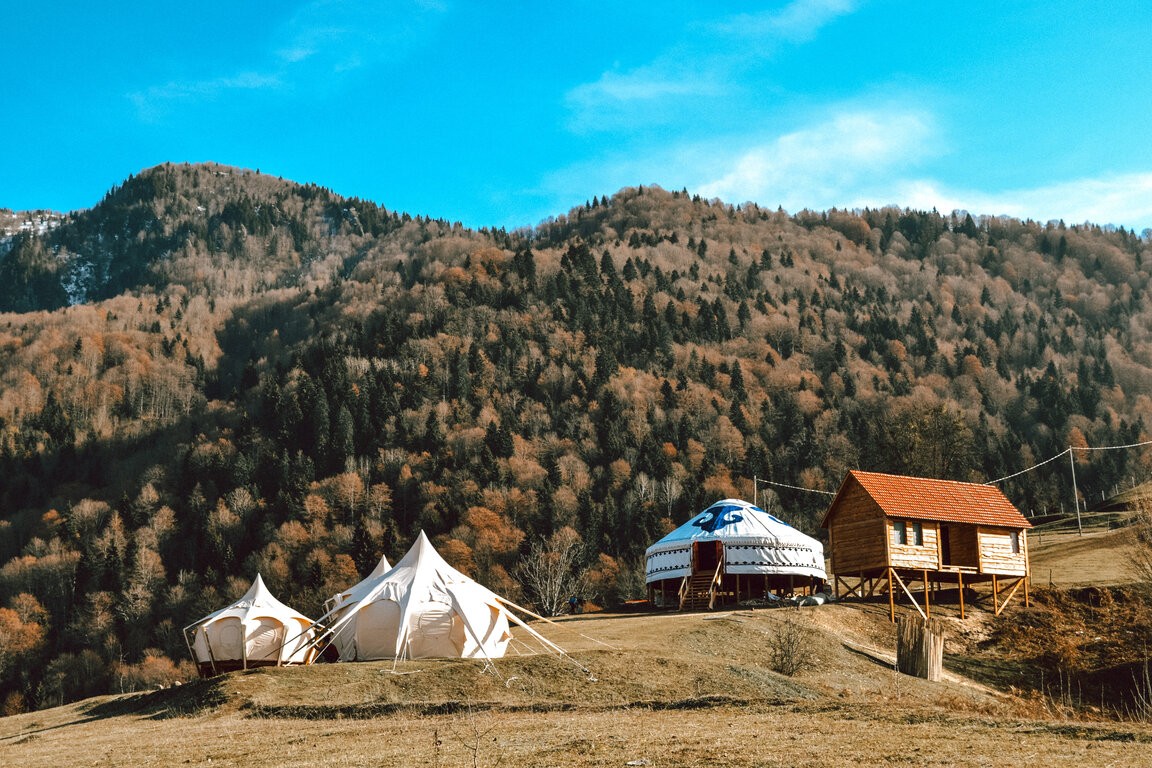 Why did you decide to offer glamping versus traditional accommodations?
The idea evolved over time. First, I wanted to open a hotel but that would cost a fortune. Another option was a hostel, which was still unrealistic. I had to find an alternative, for which I started to research. Glamping is the future of accommodation in the tourism industry, it's the next level, what people are really looking for- It's eco-friendly, experience-based. More everything gets digitized, the more people strive for nature. People get disconnected from nature and themselves and this will be a place to reconnect.
There must be hurdles you need to tackle on a daily basis…
I was 21 and had zero experience in neither business nor construction. Everything is a challenge because everything's new thus requires research and study of every little detail. Some things fail no matter how hard you try. There's not even a day that goes by without being challenged by something.
Tell us about your team.
That's one of my biggest hurdles to find a good team locally, who can do what I require to achieve the quality I have in mind. It could be easier to find a professional in Tbilisi but they're not willing to travel such a distance. I've been doing the biggest part of the project myself, now I'm searching for a committed team. The project was intangible then, no construction had started, and it's quite hard to commit to just an idea. I think, now that the project is further, even if it will take some time, it will be easier to find those people who will share the same views and devote themselves to create a high-quality project.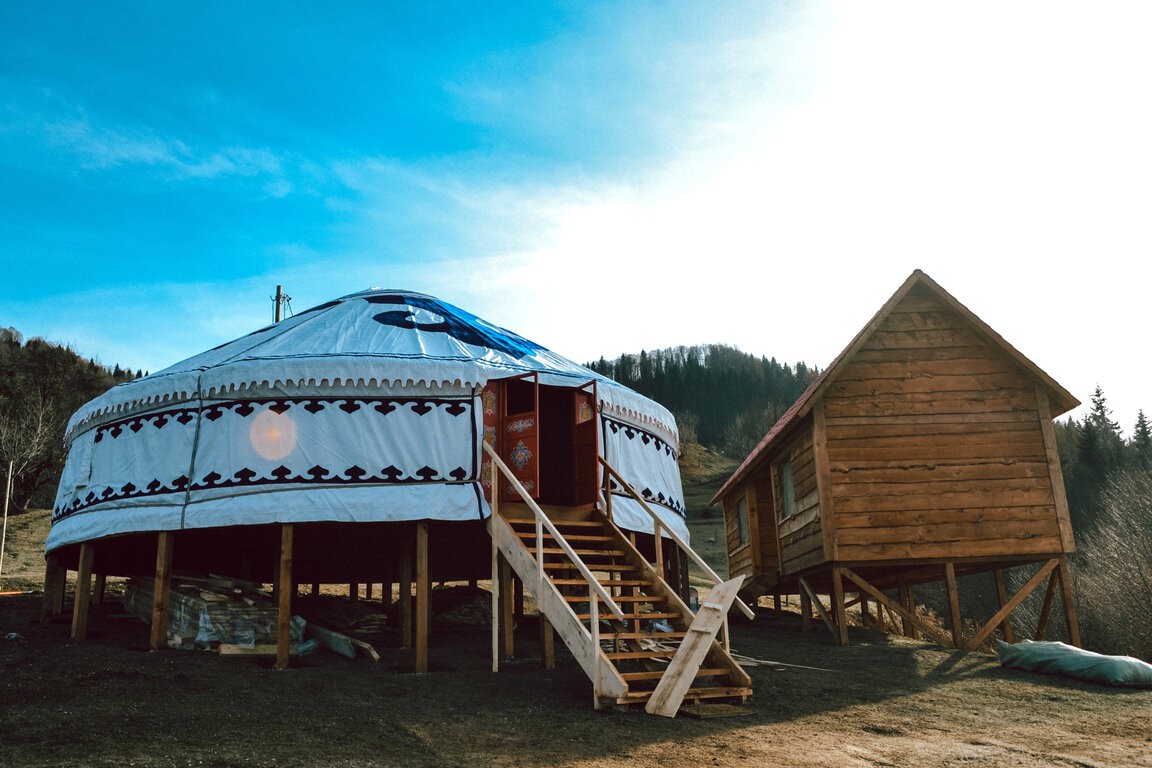 How did local people react?
That was my main worry, we did a questionnaire, as I want local people to be okay with what we're building. We asked every person in the village what they thought about Glamping Tago. Most of them like the idea of growing tourism and income. There were very few people that had a different image of hostels, as strangers stay in the same room, but they're more okay with the concept of glamping. On one side, locals are excited about bringing more economy, on the other side-they're afraid of change, as it's a big project for such a small village. It will for sure change the dynamics of the place. People are afraid of change, that's why I'm considerate, I discuss things with them and one of the main goals is for them to also benefit from this project. I would like to create opportunities and it's up to them to take action and participate.
Describe the day at Glamping Tago as a visitor.
I want to focus on the social aspect. Most of the glamping places in Georgia are more like a place to post pictures on social media to show off. I want people to get a full experience at Glamping Tago, meet each other, have meals together in the morning, campfires in the evening, ride electric mountain bikes to discover the area. There'll be workshops of any kind. It will be a safe place for young local people to spend time and meet foreigners, let them host workshops on local products, for example: how to make Adjaruli Khachapuri. This should be a place of new ideas and full experience.
What excites you most right now and what do you see as your next step?
We're moving on final touches, such as interior design and how everything should look like, which is a fun part.