Land, Fire, Water, Air - Georgian Ceramics of Davrish Made with Japanese Technology 
There's the magic behind the ceramic works of Davrish, each item is unique and made with different technologies. The works use both traditional Georgian and modern elements. Here you will find jewelry, as well as decorative lamps, cutting boards, and jewel boxes distinguished by their color and shapes.
Ana Davrishashvili is a ceramic designer by profession, currently a garden designer. She graduated from the Tbilisi Academy of Arts with a degree in Art Ceramics and then did internships in Germany. After returning to Georgia from Germany, Ana wanted to test her abilities and interesting challenges in a new field. She wanted to offer a different experience for Georgian and foreign users and that's how her creative adventure began: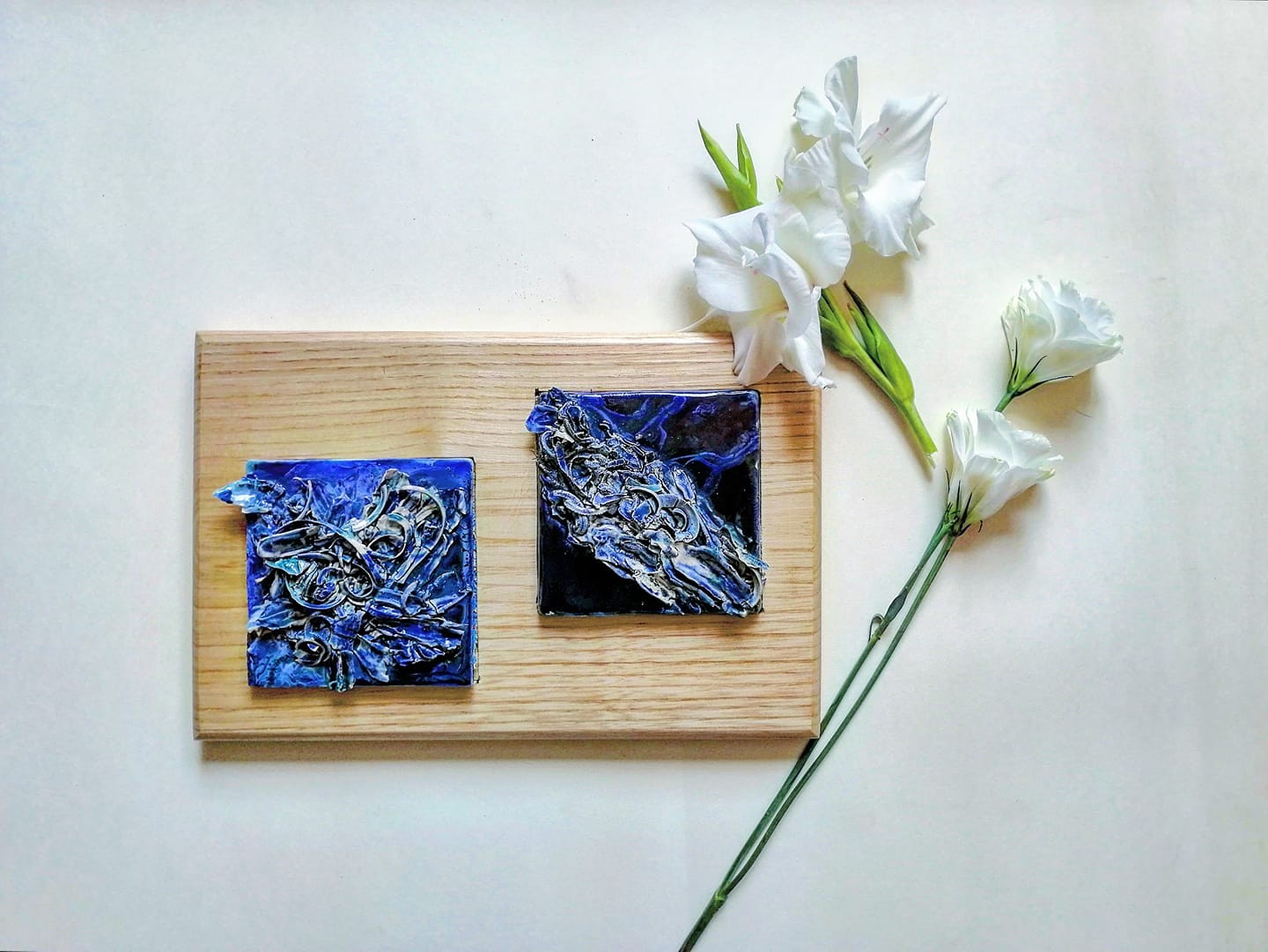 The first step was to create a Facebook page for my ceramic artwork. I was posting my various works on the page and observing the reactions of the audience, the feedback. This experience turned out to be very important for my creative career because it helped me to better understand the interests and tastes of customers. As a result of many experiments, I discovered the Japanese technology of making ceramics, which attracted me especially, and most importantly, my works aroused great interest among users. It is very gratifying that I have even had offers in various foreign markets.
Tell us about the technology you use to create unique works.
My main works are created with Japanese technology called "Raku". "Raku" is an amazing technology, it combines 4 elements: land, fire, water, and air. After roasting, you get a range of colors that you could not even imagine before. For its part, the roasting process is also very interesting not only for the ceramic designer but even for any observer. Burning takes place in an open space. You never know in advance what your work will be like and the expectation of the result makes the process even more attractive.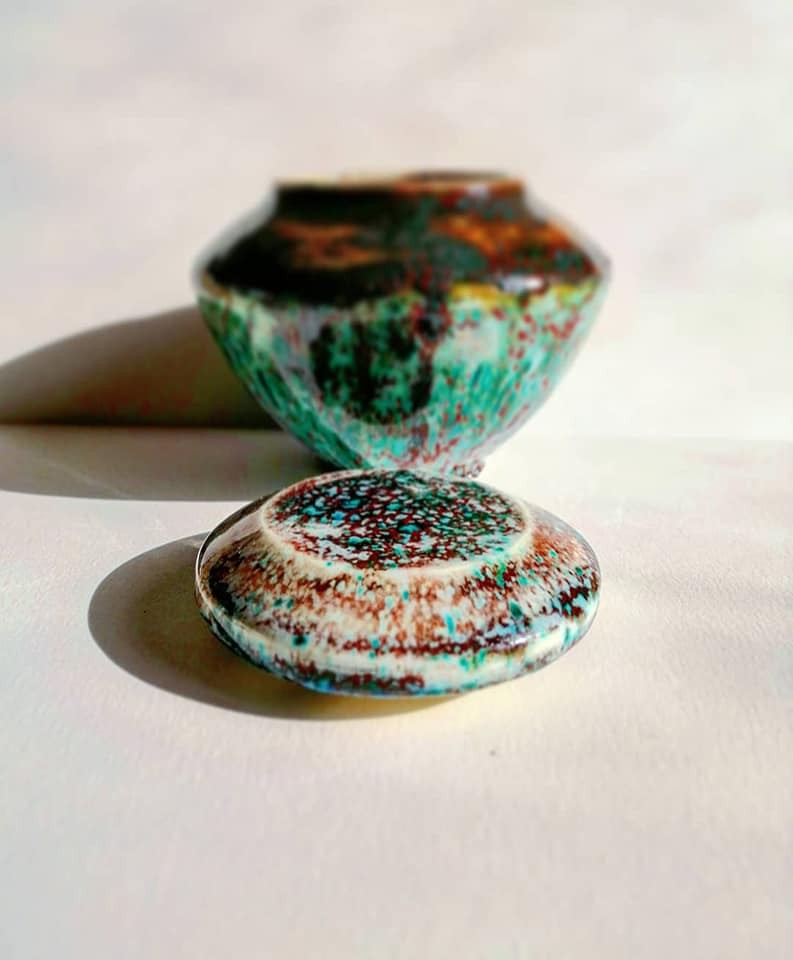 I decorate almost all my works with semi-precious stones. All jewel boxes made with raku technology have the name of different mountains, lakes, or islands in the world.
Have you had any particularly interesting feedback from your viewers?
Initially, Georgian customers were the ones who showed the most interest in my work. Later on, foreign tourists arrived, wanting to take part in workshops and masterclasses. This fact was especially pleasing to me, and it fueled my desire to continue my activities.
Tell us about your team and run us through your working day.
My works are copyrighted, none of the items are repeated. It's even impossible to create identical works since Raku himself does not allow you to do so. The work process begins with sketching, then continues with sculpting or mechanical drawing. It is important to follow the elements of the process step by step: after removing the machine, the resulting form should be dried and then begin the glazing stage, which will eventually lead to roasting. This process can take up to 1 or 2 weeks. Sometimes it even happened that the work got broken in the oven, which means starting all over again.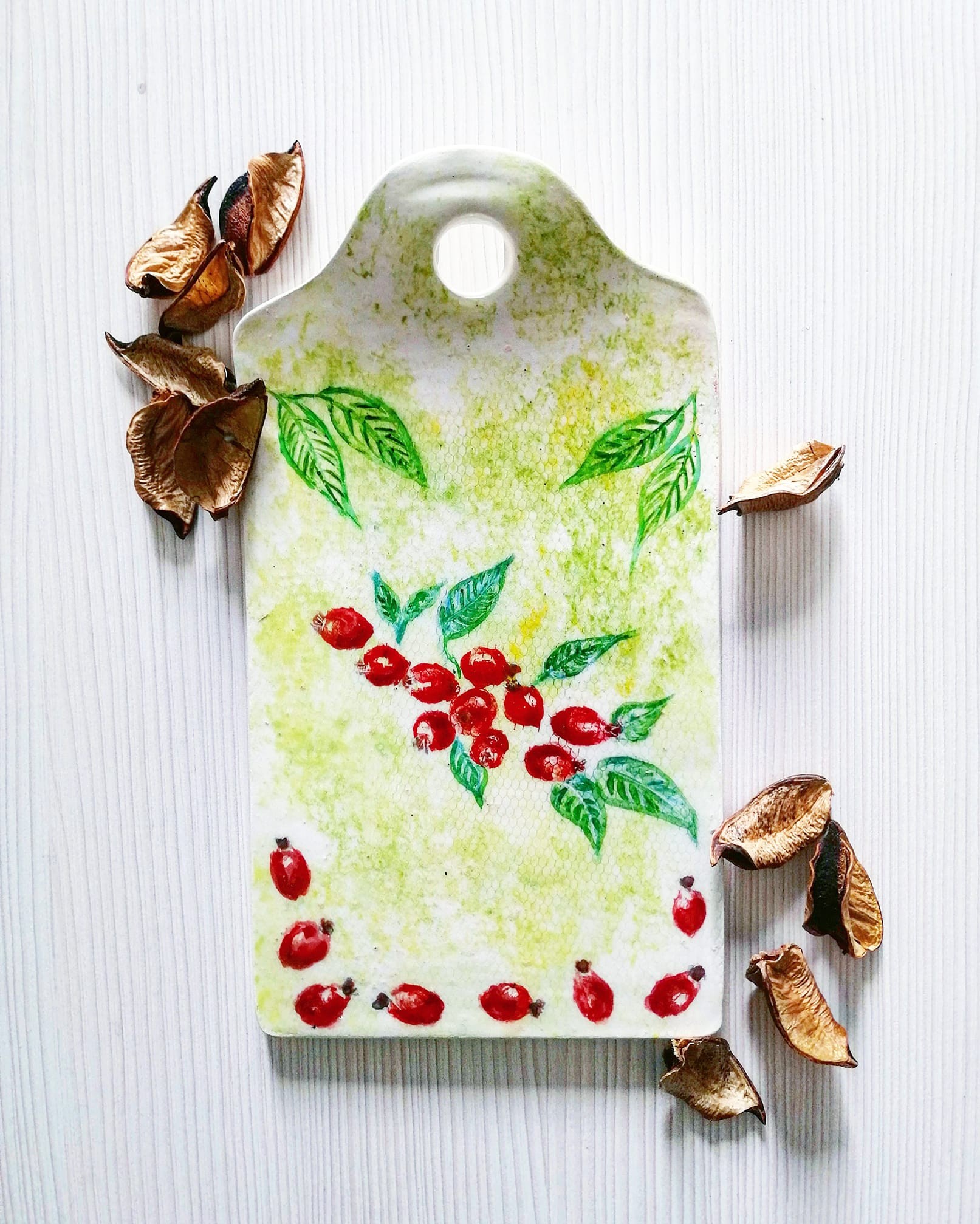 What's your favorite project that you've worked on and do you have any new ones coming up?
I would point out one of the workshops that was held on the territory of the Academy of Arts and anyone could take part in it. The workshop was attended by students, lecturers, and sculptors. The roasting process lasted all day, and finally, we shared our work with each other in the light of the moon and fire. We felt so much joy when we took the first work out of the oven, we started dancing around the fire.
As for the new project, I have been traveling around Georgia for several years now. I visit temples, take photos of ancient, unique ornaments, and plan to offer a modern, different view to customers. In the future, I plan to try the Azulejo style in my works, which is especially attractive and I believe that this news will be interesting for Georgian and foreign users as well.