Koala Woods- Tables That Bring Us Close to The Nature
''Our idea was to create something natural, minimalist and comfortable. The main goal was to create a product that was new to the Georgian market, thus making our customers happy with little details and bring coziness to their spaces,''-said Tinatin Shaishmelashvili, Founder of Koala Woods.
What got you into woodworking and inspired you to create Koala Woods?
Probably the biggest inspiration was us being stuck in the houses during the pandemic, living in four walls became quite difficult. Every human being needs a connection with nature. Those who could, wen to their cottages and relax there, but not everyone can afford it. Not long ago, the Georgian people started arranging their balconies and spending time there. Previously the balcony only served as a storage area for items and drying clothes. It was considered a kind of extra space and no one would spend a lot of time on the balcony even for breakfast or reading a book. Our goal is for people to create the most comfortable space on their any size balconies, to make it a favorite place and to be close to nature without leaving home.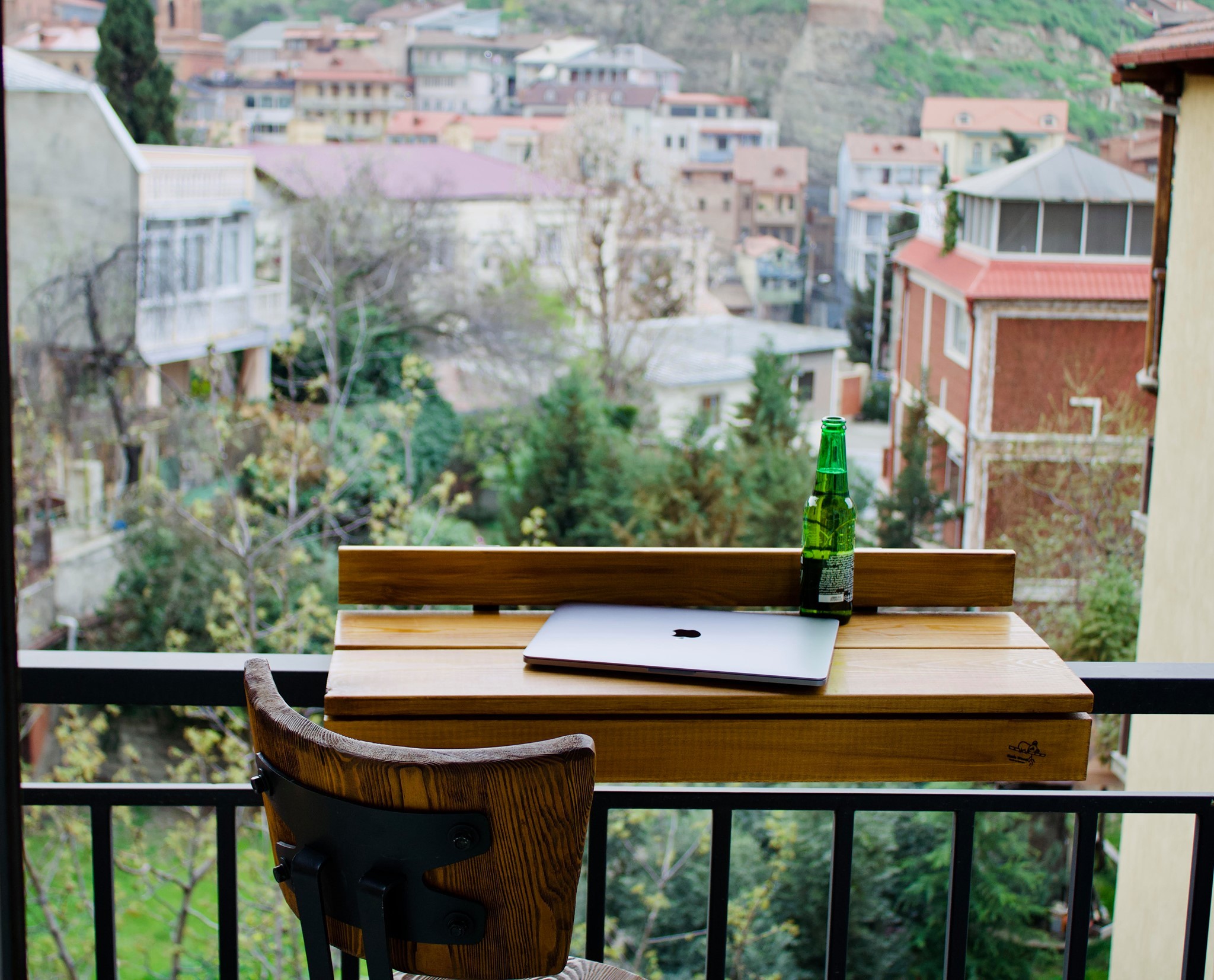 Take us through the process of designing, prototyping, and manufacturing your first product.
We spent quite a bit of time creating our first product because we were inexperienced in this area. Our first table was created by me and my friend with our own hands. At this stage it is already in the hands of professional carpenters to produce our tables. Our goal was to create a minimalist and multifunctional table from high quality materials. That's why we created our first ideal table, from high quality wood which is a larch tree. It is characterized by high resistance to all climatic conditions.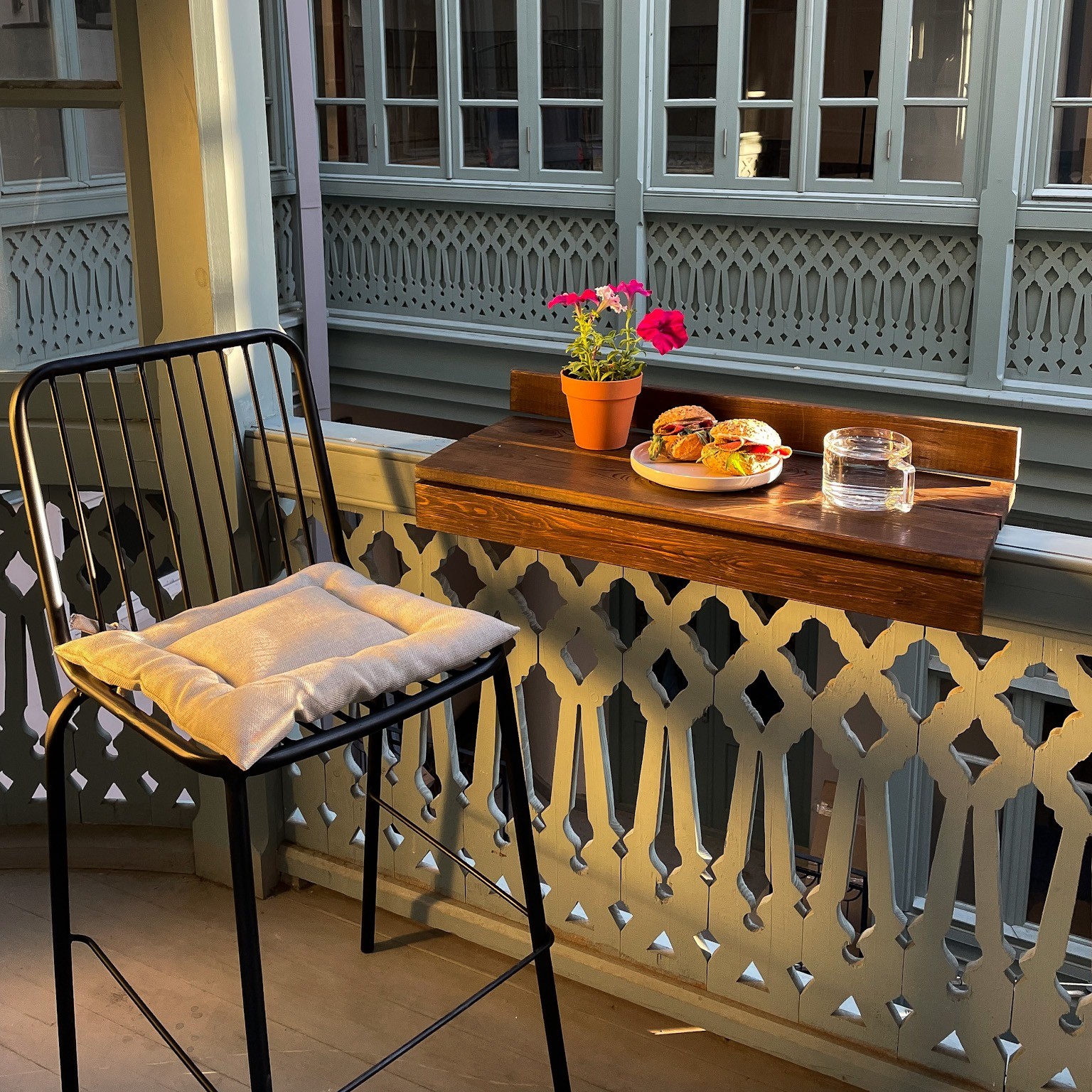 Through starting the business, have you learned anything particularly helpful or advantageous?
Every venture gives us new experiences and knowledge. We have not been involved in this field so far, so we had to learn everything from the beginning, both in terms of working with wood and marketing.
What's your main goal you try to achieve with your customers?
As I mentioned above our main goal is to give people another function to their balconies which will increase their quality of life. They will be closer to nature, which makes it very difficult to live in high-rise concrete apartments in today's reality. We are already testing new products and will introduce them to our customers soon.