Village Vines: A Story of Becoming Georgian Wine Importer in the US
Indigenous grape varieties and 8000-year history have sparked America's interest. Village Vines responds to it by procuring wines from every region in Georgia coming from small vineyards and send them to the US.
Nino Mirotadze, the Owner and Director of Winery Relations for Village Vines LLC tells us the story of the company:
Our story begins with a simple question: "Have you ever tried Georgian Wines?". My friend Jeff, (Co-Owner and Director of Retailer Relations for Village Vines) who had never tasted a Georgian wine before, tried to find one in his hometown but he could not. I wanted to send him a bottle of my favorite wine and was faced with a lot of unexpected difficulties. We discovered that there is limited access to good Georgian wines in America. It's quite a big issue to get your wine there, especially if you are a small family winery. We think that Georgian winemakers that have natural, high-quality wines, deserve a chance to be able to export their product in the US. Likewise, American wine lovers deserve a chance to taste our unique, rare, limited quantity, and high quality, very interesting Qvevri wines.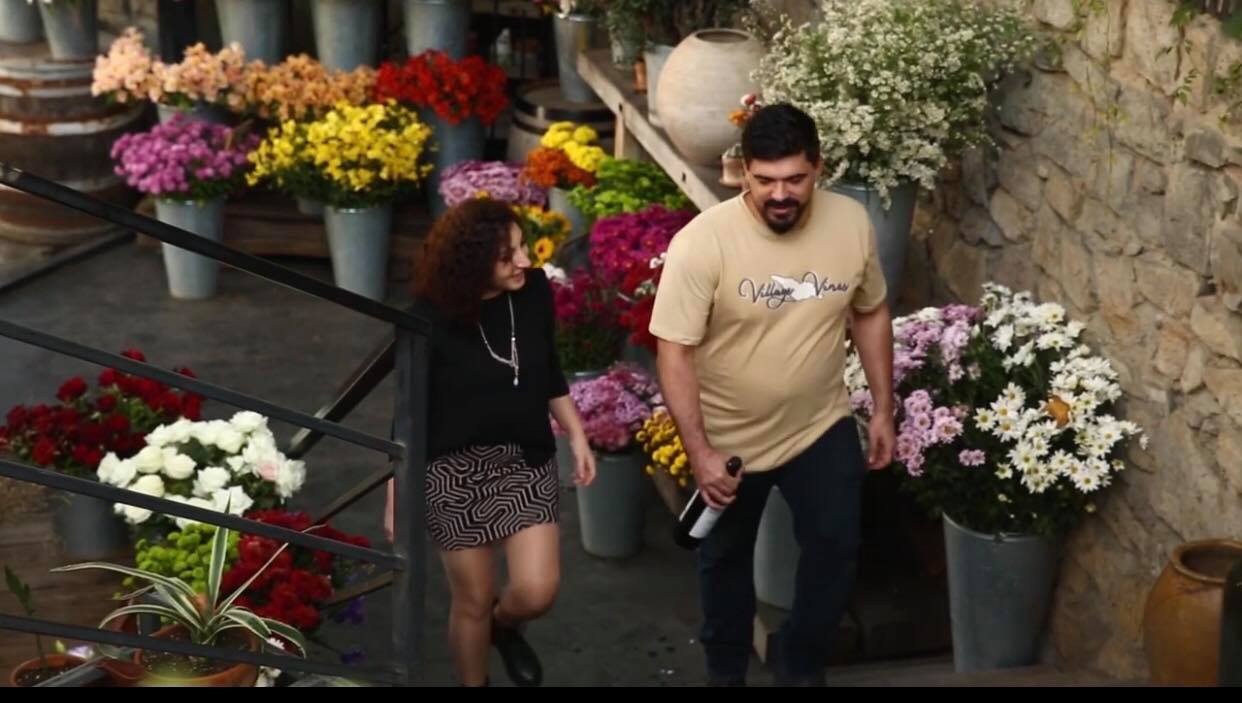 Village Vines allows small family wineries to export their wines to the United States and eventually we aim to export these wines internationally. We help Winemakers develop their brand from start to finish whether that means helping them design labels and logos, designing social media and marketing campaigns, even identifying and correcting faults within a wine or winemaking process.
Being an importer of Georgian Wine in the United States has many challenges, although Georgian wine is of fantastic quality, developing brand recognition and customer/retailer loyalty takes time, effort, and money. This takes away energy and attention from the winemaker. We believe that Winemakers should focus on doing what they love, they shouldn't have to be a marketer, web designer, exporter, importer, customs broker, etc.
We work almost exclusively with small family wineries; many with biodynamic and organic vineyards and winemaking practices. We are a solution for the winemakers who would otherwise not have the opportunity or funds to export on their own, let alone be the "Feet on the Street" or have a brand ambassador or brand representative in the United States. We want to even out the playing field for some of these small wineries.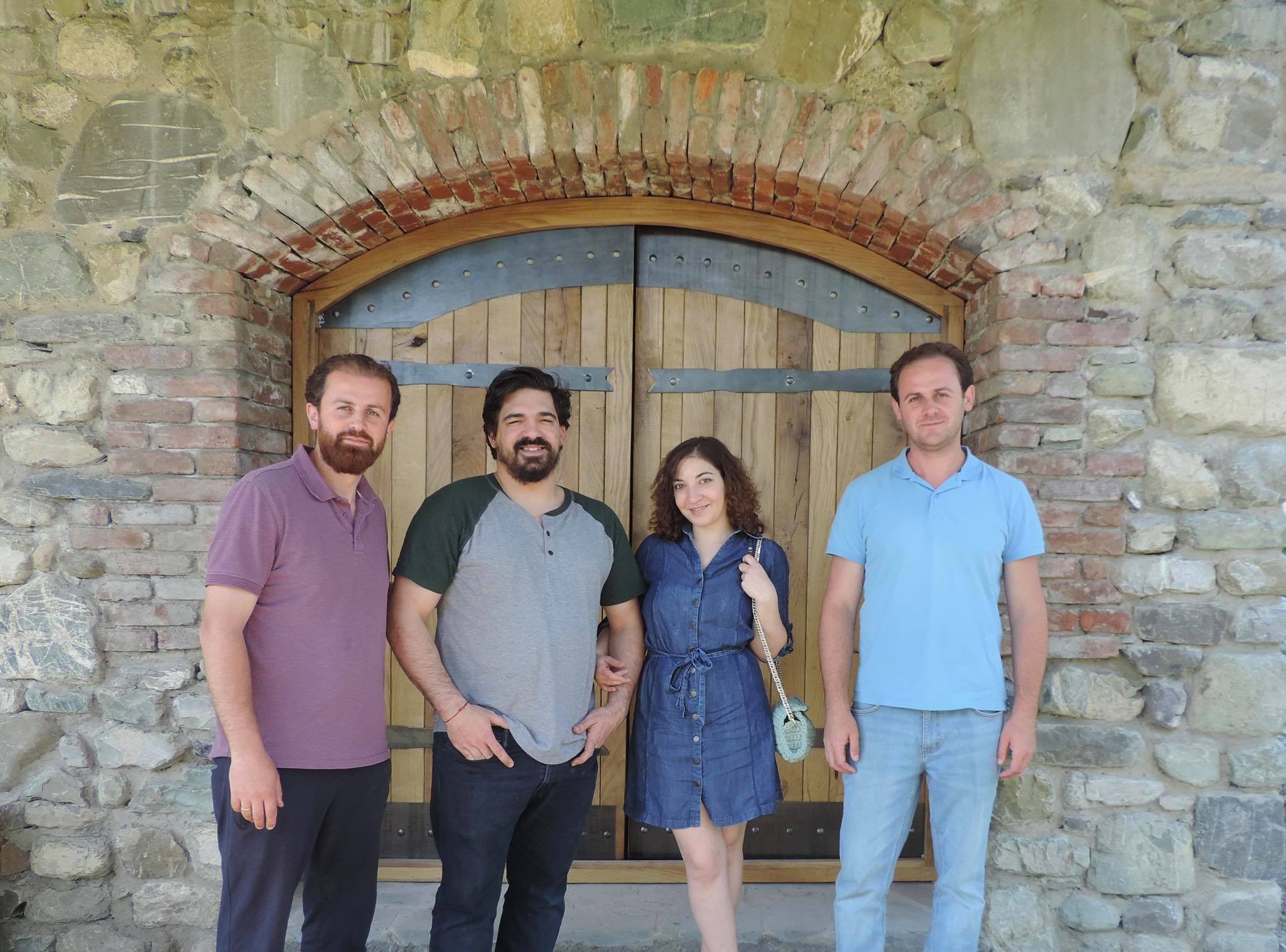 As most may know, the pandemic has been difficult on small businesses, including businesses in HoReCa and wine industries. Village Vines was developed during these months of the pandemic and is holding strong. I established Village Vines with Jeff Brown last February. We started visiting different wineries throughout the whole country and collecting information about unique wines. Our goal was to diversify our portfolio; finding wines from different appellations of origin made by different winemakers.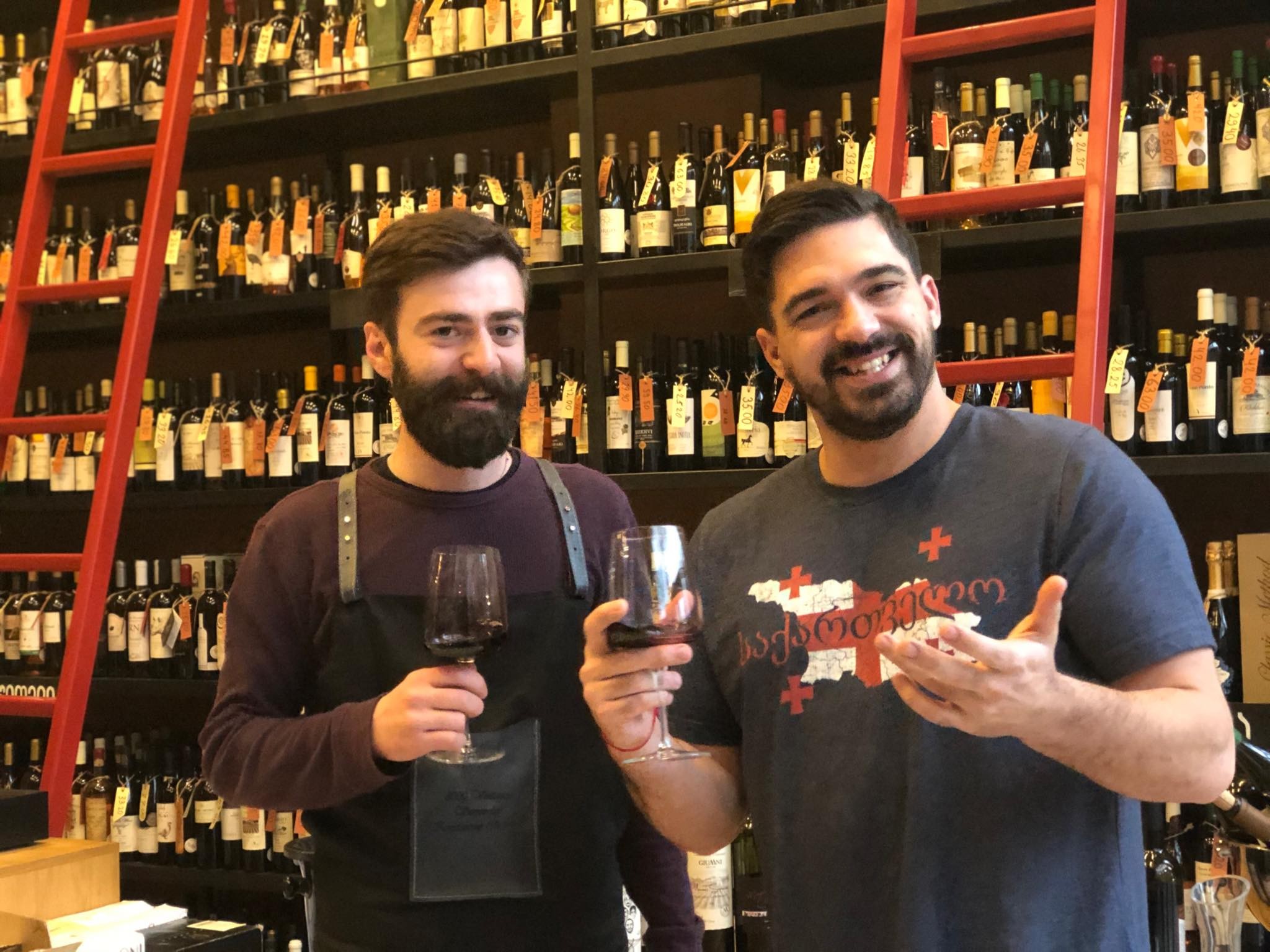 After a while, Nikoloz Khomasuridze, Kosta Tchanturia, and Keti Kochiashvili joined Village Vines and became our Sommeliers and Wine Communicators. Nika's amazing wife, Salome Elyanishvili is a big help for our social media marketing, and Erekle Jandieri - Our Mixologist creates unique Wine Cocktails. The Village Vines Team became like a second family for me. As we continued to build our business we opened our door to one more team member - Tako Chekurishvili, our graphic artist and illustrator, that gives us help in very interesting new projects that we will introduce to our customers very soon. We are trying to use innovative ways to engage with our customers while placing products with retailers and generating sales for our wineries. This includes our online shop: https://villagevines.wine/store where American consumers can purchase artisanal Georgian wines from the comfort and safety of their home. We also do socially distant wine tastings, competitions, giveaways, virtual wine degustations, and much more.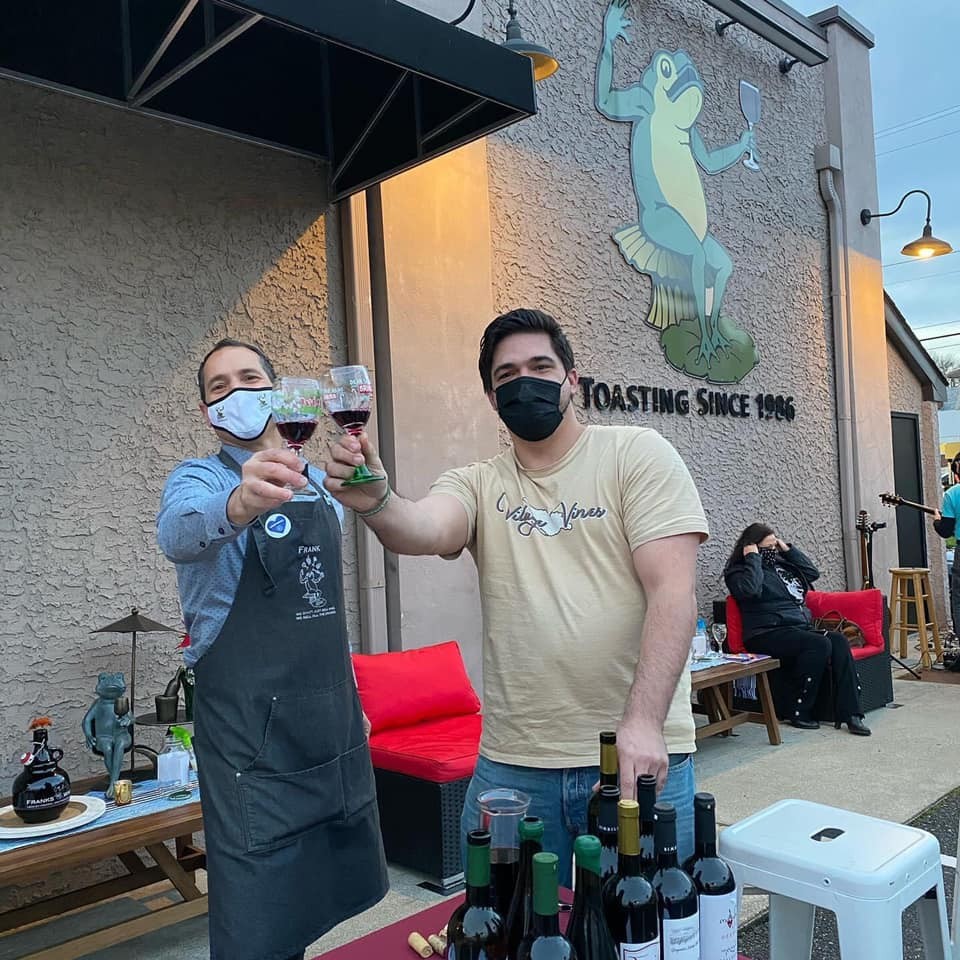 As the pandemic nears an end and the restrictions begin to lift, I can only imagine the true potential of our company. Our goal is to provide the best possible experience for our Winemakers. In the future, we plan to expand towards working in many different international markets. We encourage Winemakers who are interested in being a part of our amazing journey to reach out to us by phone or email, send wine samples to our office.
If you're an importer interested in our portfolio of handcrafted artisan wines from small family wineries; if you're looking for winemakers who use organic, biodynamic, and ancient traditional winemaking practices; if you're looking for wines from land with 8000 years of winemaking tradition and over 530 indigenous grape varietals, please visit our website at https://villagevines.wine/portfolio