Harvest Starts in Kakheti - Join These Companies for Grape Picking and Harvest Experiencee
Harvest is one of the oldest and most important Georgian traditions that starts in September and usually lasts for a month. We've handpicked the companies that allow you to join the process and be a part of the full experience.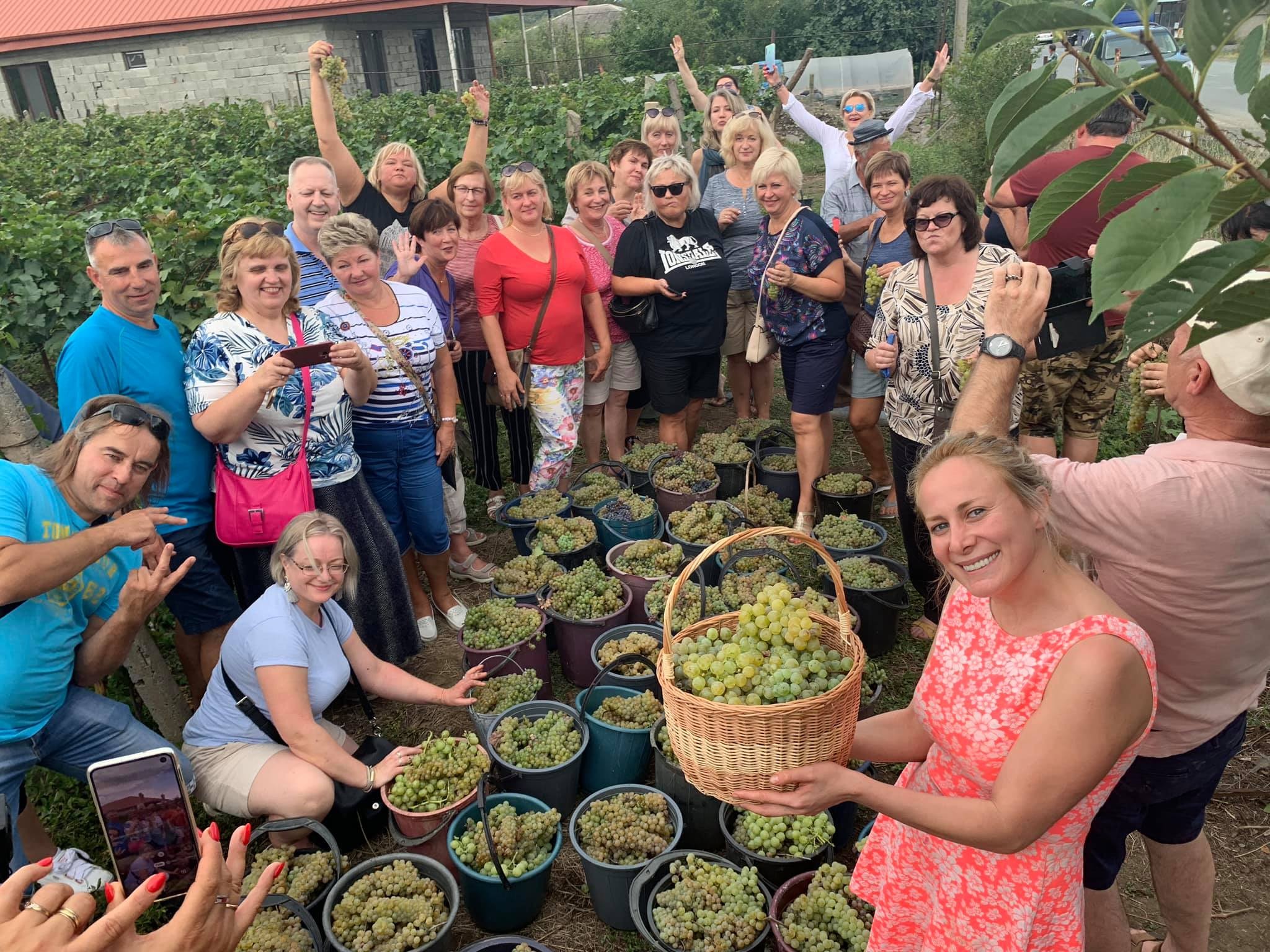 The Wine Yard # 1 is located 160 kilometers away from Tbilisi, at the borderline of Georgia and Dagestan (Russian Federation) in Kvareli district, village Akhalsofeli (former Gavazi), and 16 kilometers away from Kvareli. The Wine Yard # 1 is a touristic attraction that includes a traditional wine cellar, house, and yard. The site is a social touristic destination, where it is possible to taste different verities of wines and chachas, included traditional Kakhetian cuisine. Additional service includes an introduction with elements of Kakhetian ethnography (dance, song) and historical monuments located in the village (V century).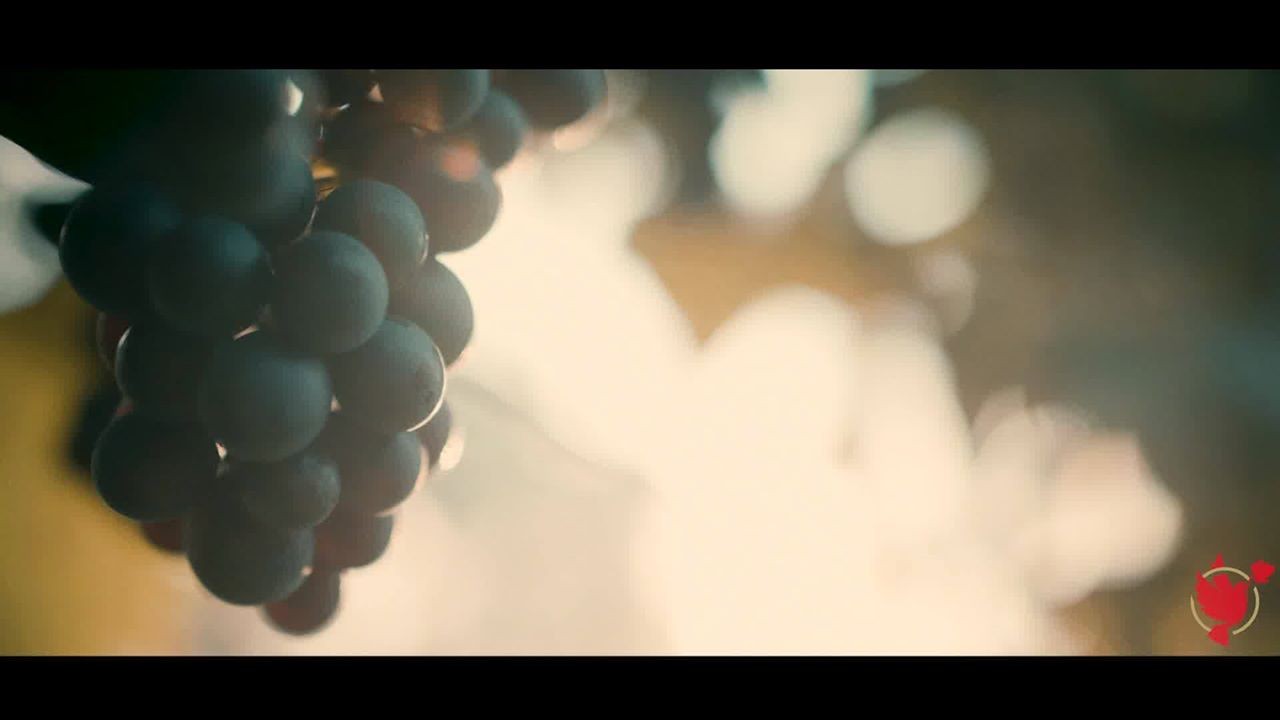 Winery Khareba is a company based on old traditions, oriented on the unique vine culture preservation and production of high-quality products. In the assortment of Khareba you can find wines made with European technology, as well as Qvevri method and aged in oak barrels.
The company owns more than 1500 hectares of vineyards cultivated with Georgian and European unique vine varieties. Nowadays, wines of Khareba are produced in regions of Kakheti and Imereti.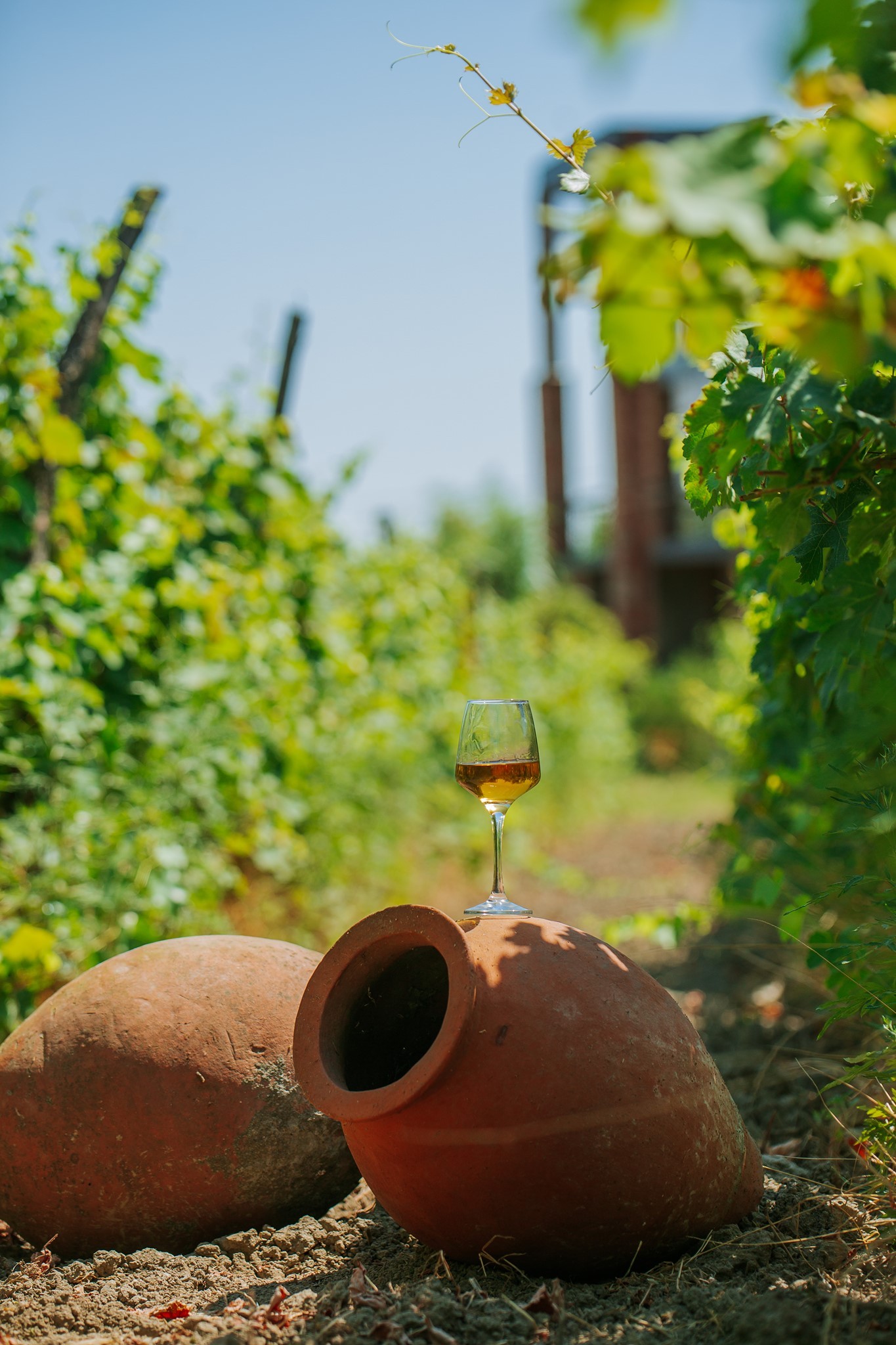 Twins Wine House is located in Napareuli, Kakheti. It was founded by twins, brothers Gia and Gela Gamtkitsulashvili.
Gia and Gela rebuilt a legacy family cellar in the early 2000s, on which the business was later founded and developed. The Twins Wine House creates pitcher wine, focused on its sale and wine tourism in the Kakheti region of Georgia. Currently, there are 135 pitchers in the cellar, most of which weigh 3.5 - 4.5 tons.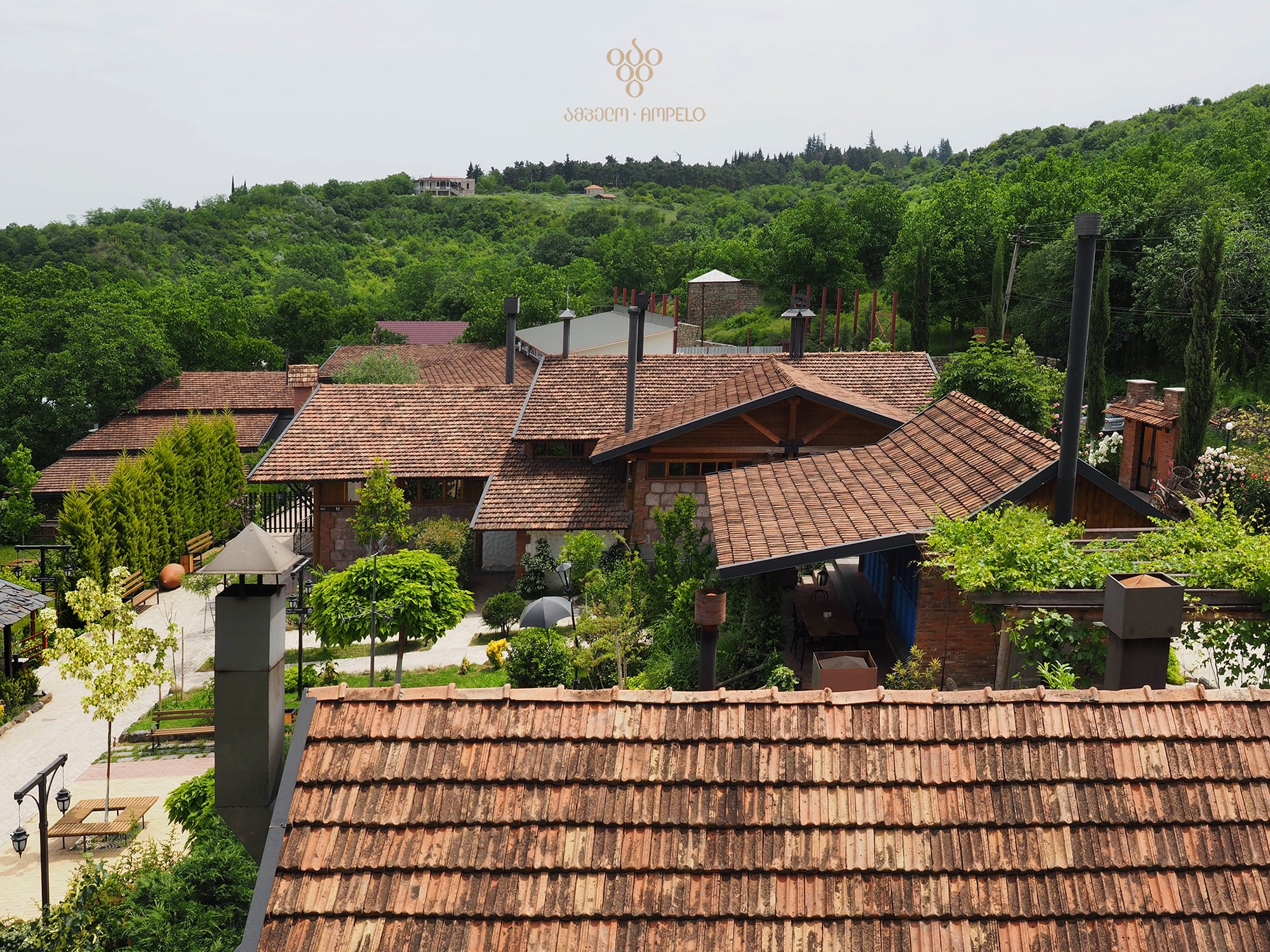 Hotel Ampelo is located in the beautiful region of Georgia in Kakheti, in the village of Kardanakhi. Rtveli has already started at Ampelo and you can participate in every step.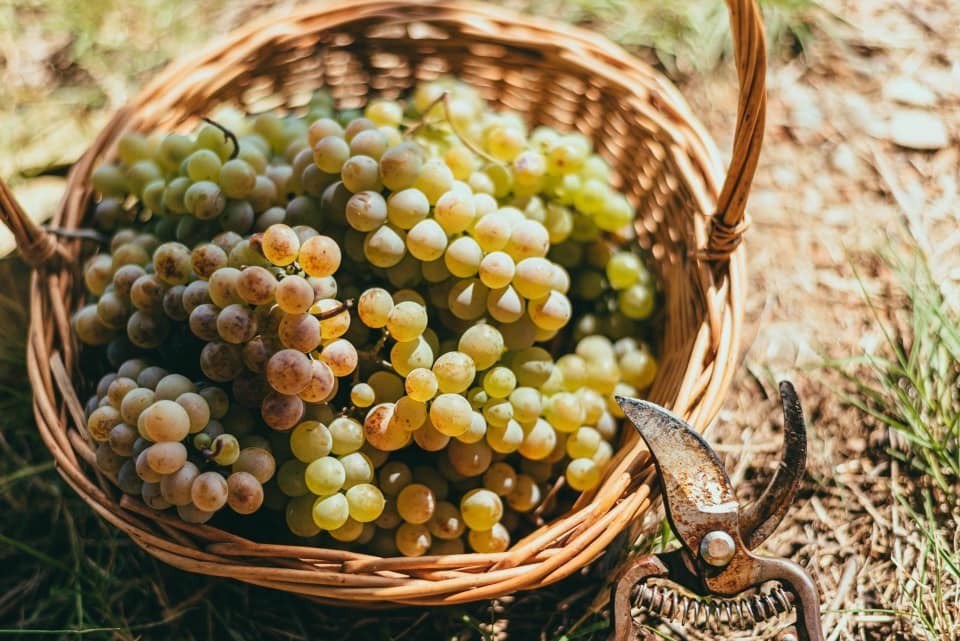 Farm to Table concept, traditional cuisine in the Kakhetian family, organic wine and chacha Marani, culinary classes, harvest at Alazani Valley- these are what you will see at Vakirelebi, located in the village of Vakiri.

Babaneuris Marani (Babaneuri Wine Cellar) is a small artisan winery located in eastern part of Georgia (Kakheti, Akhmeta, Village Babaneuri). We own 10 hectare of vineyards and produce natural and unfiltered wines fermented and aged in Kvevri by ancient Georgian method. We use hand picked grapes only from our vineyards and produce limited quantities of wine. Since all of our wines are aged exclusively in kvevris, no flavors are imparted from oak barrels. What some might consider a lack of oak, we view as an opportunity to let the quality of the grapes and the resulting wine shine through.
Located in the main winemaking region of Georgia, Mosmieri is a Chateau & Winery combining a traditional winery, a fine-dining restaurant, and a Chateau hotel, surrounded by vineyards and the spectacular Caucasus Mountains.
''Our winery is an integral part of a wine touristic chateau designed in Georgian traditional style with modern elements. It is situated within vineyards and sits on a gentle slope overlooking the beautiful Alazani Valley and facing the snow-capped mountain range of the Great Caucasus,''-reads their page.