Soul Kitchen by Mukao - Coloring Book that's Fun for Adults and Kids
Mukao combines the technical knowledge and art of corrugated cardboard. The brand creates environmentally-friendly products and a place for creativity. Sophia Tabatadze, co-founder of Mukao, artist and designer tells CBW more about the creation process:
What got you into designing and inspired you to create Mukao?
The creation of Mukao was conditioned primarily by the discovery and research of new possibilities of the material itself - corrugated cardboard. This was followed by the idea of creating environmentally friendly toys and, in general, new products that do not pollute the environment and have a sophisticated design.
How did you get your idea or concept for the business?
We probably all agree that we should not give a cheap plastic item to a child, because plastic gifts give a bigger puzzle to the next generation, but in the presence of a lot of cheap plastic toys, no one can avoid it.
We want to create an alternative for Georgian buyers, and then bring this product to the international market.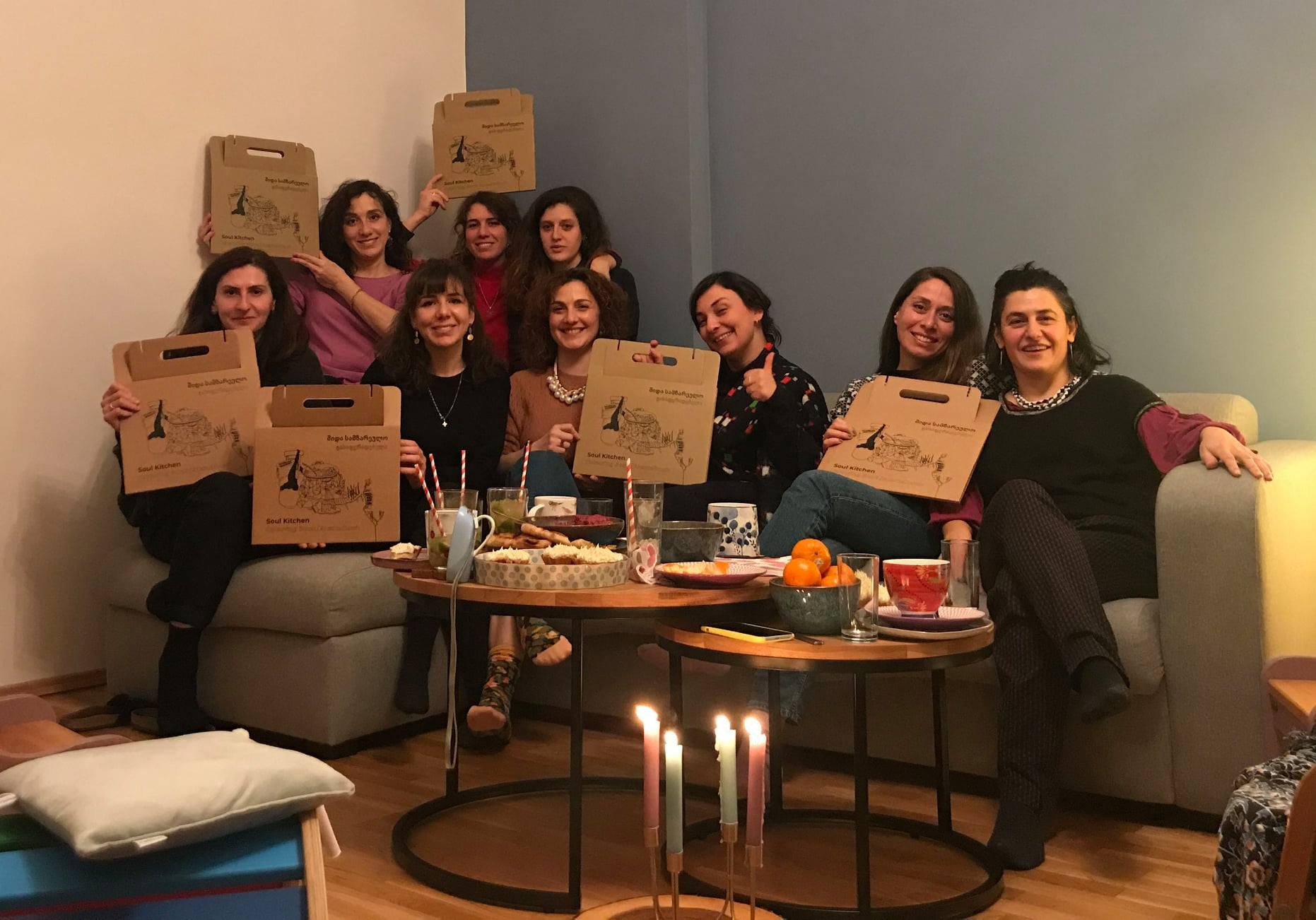 What was one of the challenges of starting your company?
Commercialization of the products so that the original idea of the product itself is maintained.
What's your main goal you try to achieve with your customers?
Our relationship with the customer does not end after the purchase, our goal is to create an environment where imagination and motor skills develop, a place where we share knowledge about the importance and benefits of environmentally friendly products. To do this, we plan to hold workshops, where we will involve young people who will participate in the research and creation of future products.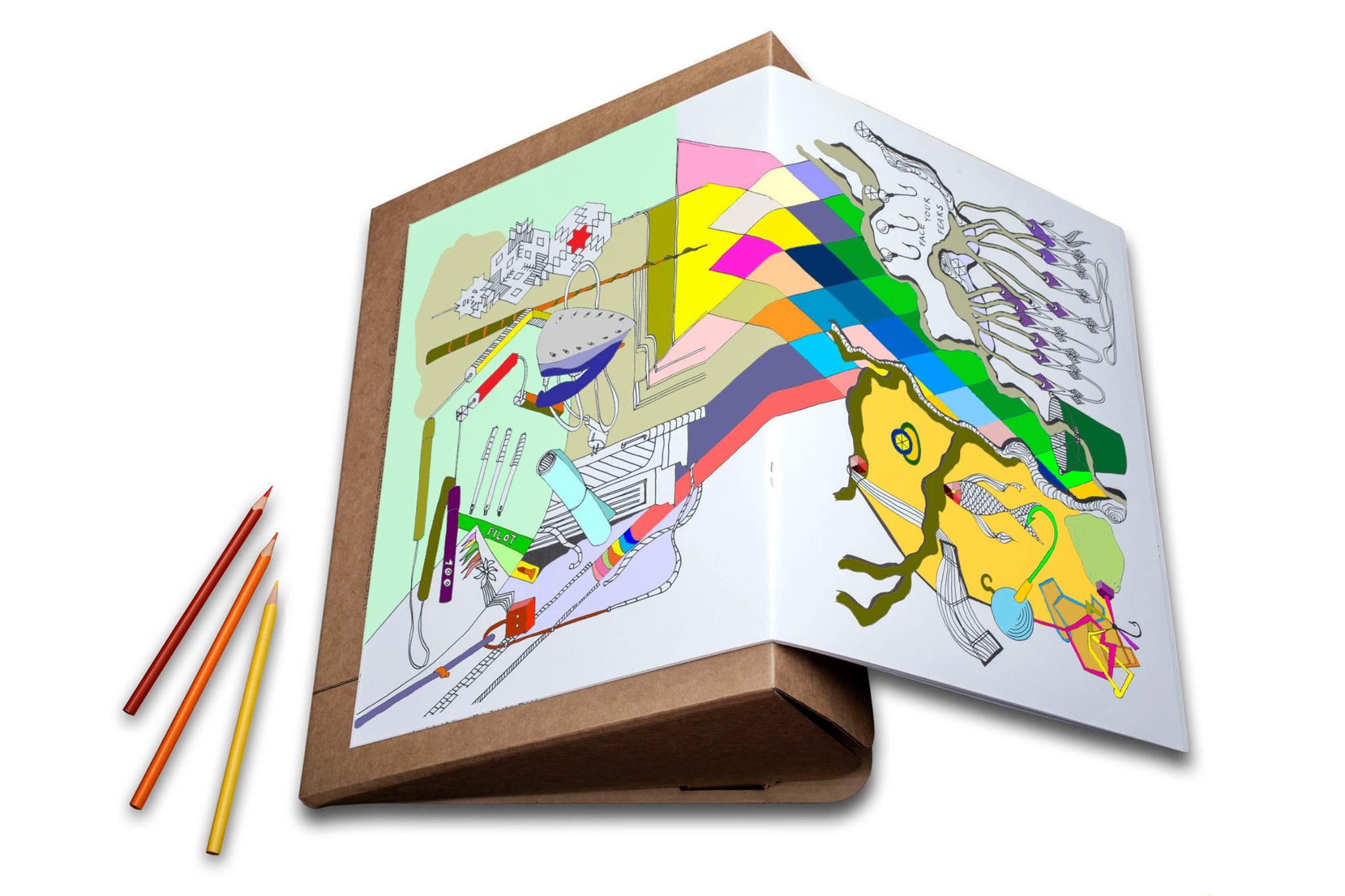 How did the creative process evolve since you started the brand?
The creative process was the beginning of our idea as Mukao combines the technical knowledge and art of corrugated cardboard.
We currently have one product for sale, a coloring "Soul Kitchen" that is as fun for the adults as it is for the kids. Now we want to give our creative inception to others and start coloring, because in Georgia it is still associated with children, but this activity has calming and meditative properties, which will be useful for adults.
After the release of the first product, the creative process became more interesting as it became part of the brand's already established bedrock. This on the one hand may, to some extent, limit the imagination, but on the other hand it becomes more complex and concentrated to achieve a clear goal and maintain brand values.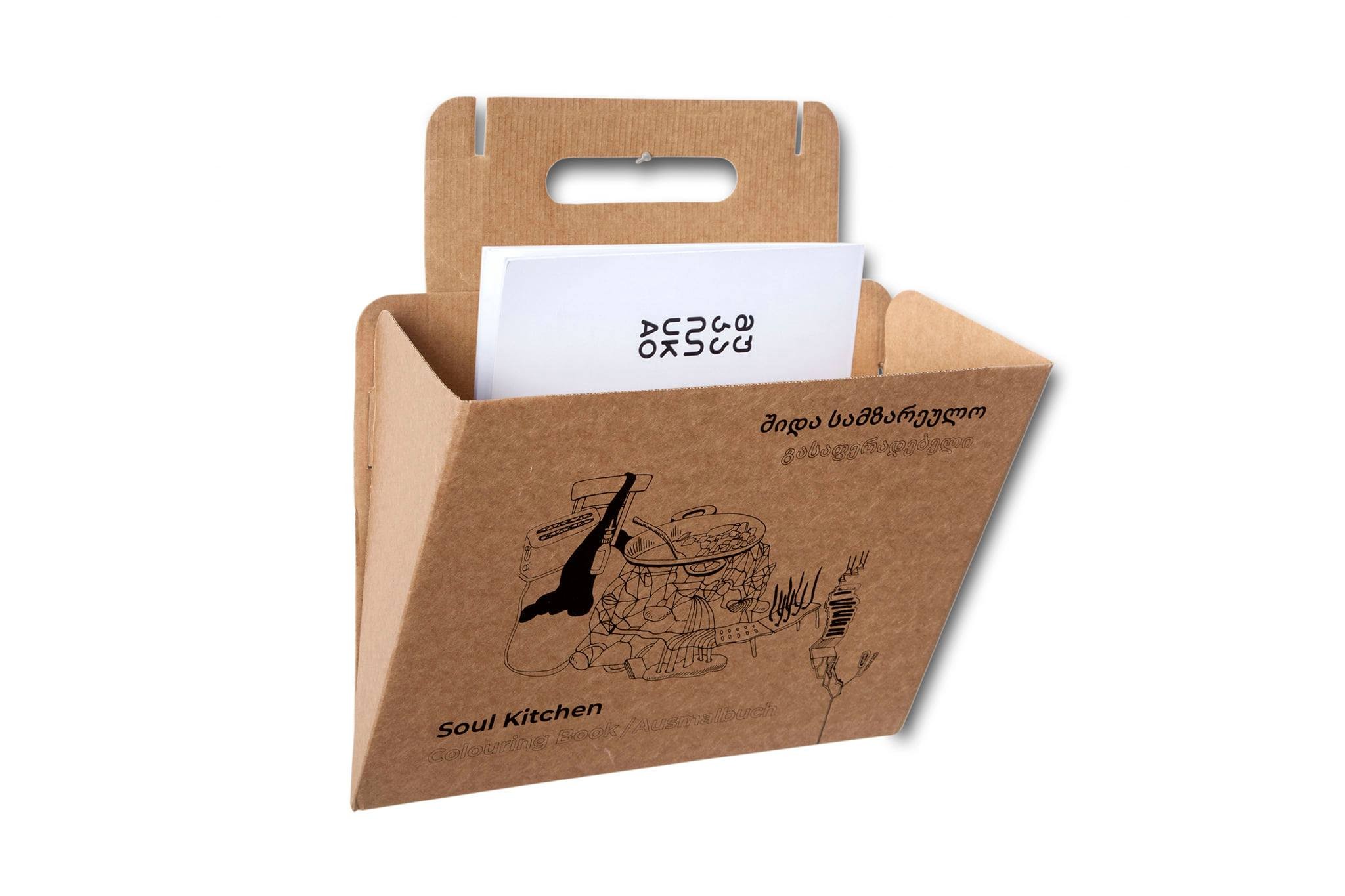 What advice would you give to designers looking to start a business?
Never to lose their authentic vision when it comes to the production of a product, and a good idea not to turn into an ordinary product.
Do you have new projects coming up?
At this stage, all our attention is focused on getting our first product to desired coloring counters, to Georgia, Germany and USA.
Although new products will be released soon, in the near future we are going to launch a penthouse prefabricated house with the same fairy tale for kids, coloring for teens and different sized folders for adults.