MEDU- Medical Education Platform that Promotes Communication among Professionals
''Medicine is one of the fastest-growing and developing fields and it's extremely important for me as a doctor to have the opportunity to receive information and share experience with colleagues quickly,'' said Ketevan Tabutsadze, founder/CEO of MEDU.
MEDU is an educational platform that simplifies the professional communication and experience-sharing process. MEDU offers a unified Medical Event calendar, and the ability to attend events online, communicate and share a professional experience. The startup will soon be offering CME (continuing medical education) courses as well.
''We often are in need of a second opinion on patient care and disease management, need to exchange ideas, interact, collaborate, and get expert advice from colleagues. Due to the lack of time we, doctors, often are not able to attend medical events on-site. Besides, we lack information on events that are planned and usually miss the opportunity to meet each other. So these became the main driving force, for me and my colleague, friend Anton Mgaloblishvili to create a space MEDU,'' said the founder of MEDU.
MEDU has a team of 5, mainly working remotely: Anton Mgaloblishvili - founder, Ketevan Tabutsadze – founder/ CEO, Tamar Samadalashvili – Public relations officer, Levan Medzmariashvili CFO, and Sophio Miminoshvili – Marketing manager. The team members have more than 10 years of working experience in medicine and business administration.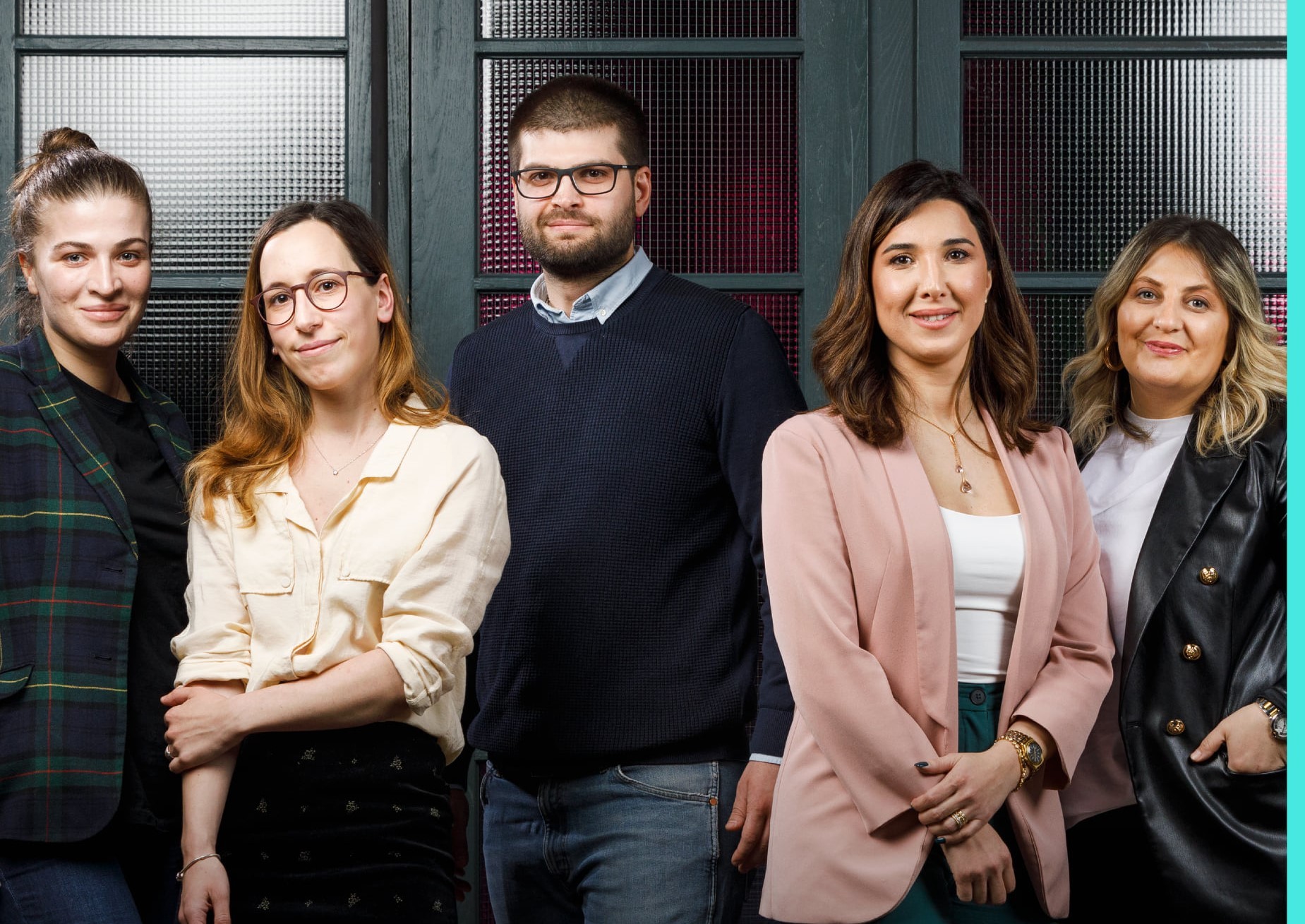 Photo: Impact Hub Tbilisi
The startup is participating in the Impact Hub acceleration program. As Ketevan explains at CBW, they've been given the opportunity to develop and deliver solutions.
''We launched the web 1 year ago and we have already acquired 2000 users, during this period we have launched 19 virtual and hybrid events, invited 50 professional speakers, and collaborated with leading medical organizations and universities. Currently, we are in the pre-seed stage, validating ideas for growth,'' said Ketevan Tabutsadze.