I'm 13- Signs on Buildings that Add Vibrancy to the City and Other Decors
13 is her lucky number, so it was easy for her to find the name for the brand. Sako Kochlamazashvili is a graphic designer who creates indoor and outdoor decors, as well as tote bags. We see her brightly colored signs on the buildings, which add vibrancy to the city. CBW asked few questions to Sako to learn how she developed the brand ''I'm 13''.
What sparked the idea for I'm 13?
The story of "I'm 13" began three years ago at Sako's Veranda, at my place. For my veranda, I designed a sign with the phrase "On the Veranda at Sako's." My friends loved it a lot, so I made a few signs with their names on them.
I've always wanted to start a business, but work has prevented me from doing so. Many things have been re-evaluated as a result of the pandemic and remote work.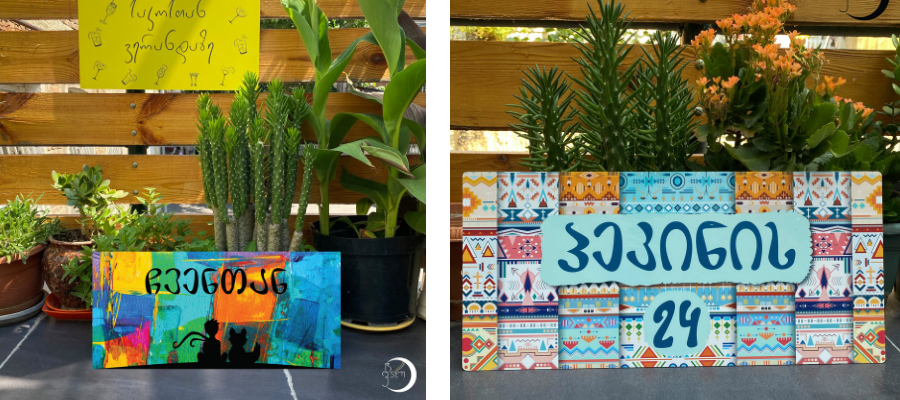 I suddenly decided at the beginning of December 2020 that I needed to create "I'm 13" with its New Year products as soon as possible. There were just a couple of weeks until the New Year. I worked day and night to enter the market with variety of products.
On December 25, I debuted "I'm 13," which was positively welcomed by customers. All of the things I designed were sold out in less than five days.
How did you learn graphic design?
Years ago, I was a project manager. I also worked in public relations and ran my own wedding planning company. Despite this, I've always had a special love for graphic design. I've always enjoyed creating designs and seeing other people's delighted faces when they say, "That's exactly what I wanted!" I decided to pursue graphic design as a career one day.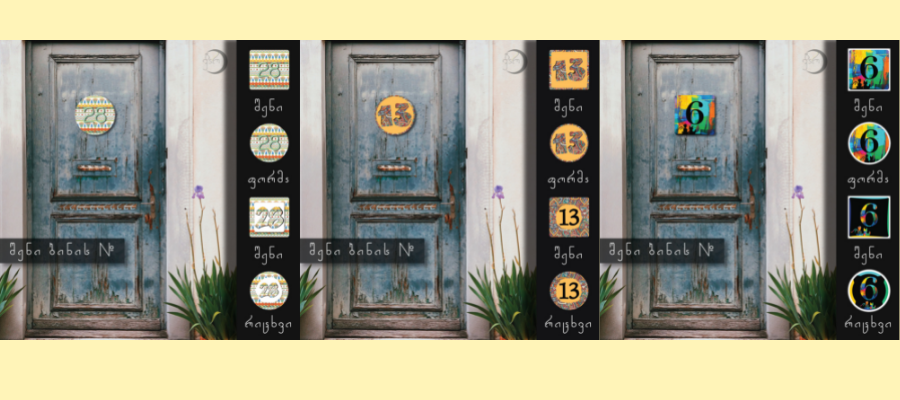 I've seen outdoor signs by I'm 13 in the streets, which are beautiful… What was your inspiration?
Thank you very much. The inspiration was probably my childhood dream, to see my city very colorful and decorated with my signs. It was a long time before the creation of "I'm 13", some unrealistic dream that I made a reality today. That, I believe, is what gives our lives its colors.
Each district or street has its own "color" and history. They can't have a single template address sign.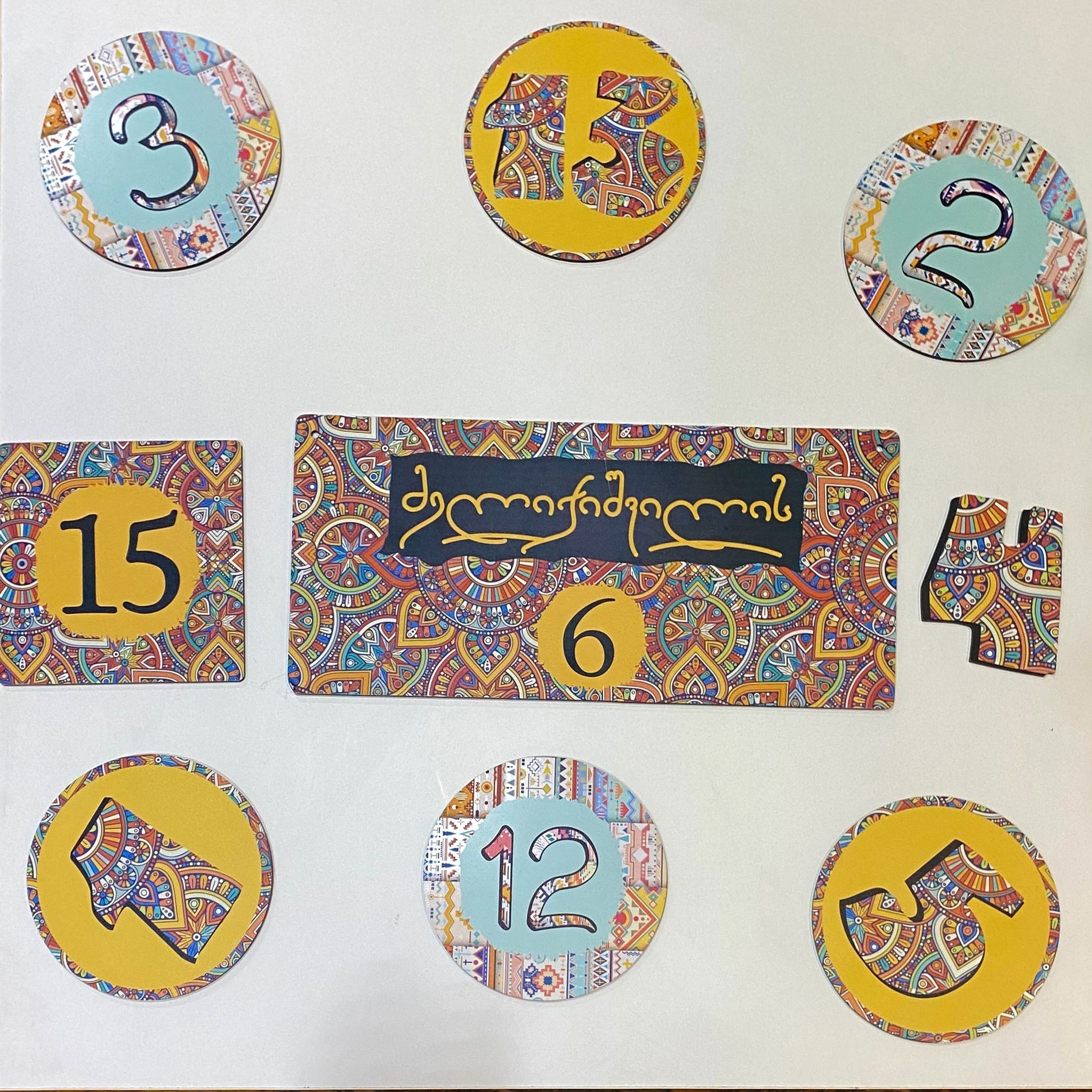 What are some of your own favorite I'm 13 designs?
It's the first time I'm thinking about that and realized that I have no answer ... First I have to say "Little Prince", it is my favorite book. That's why I painted him and the fox in my style.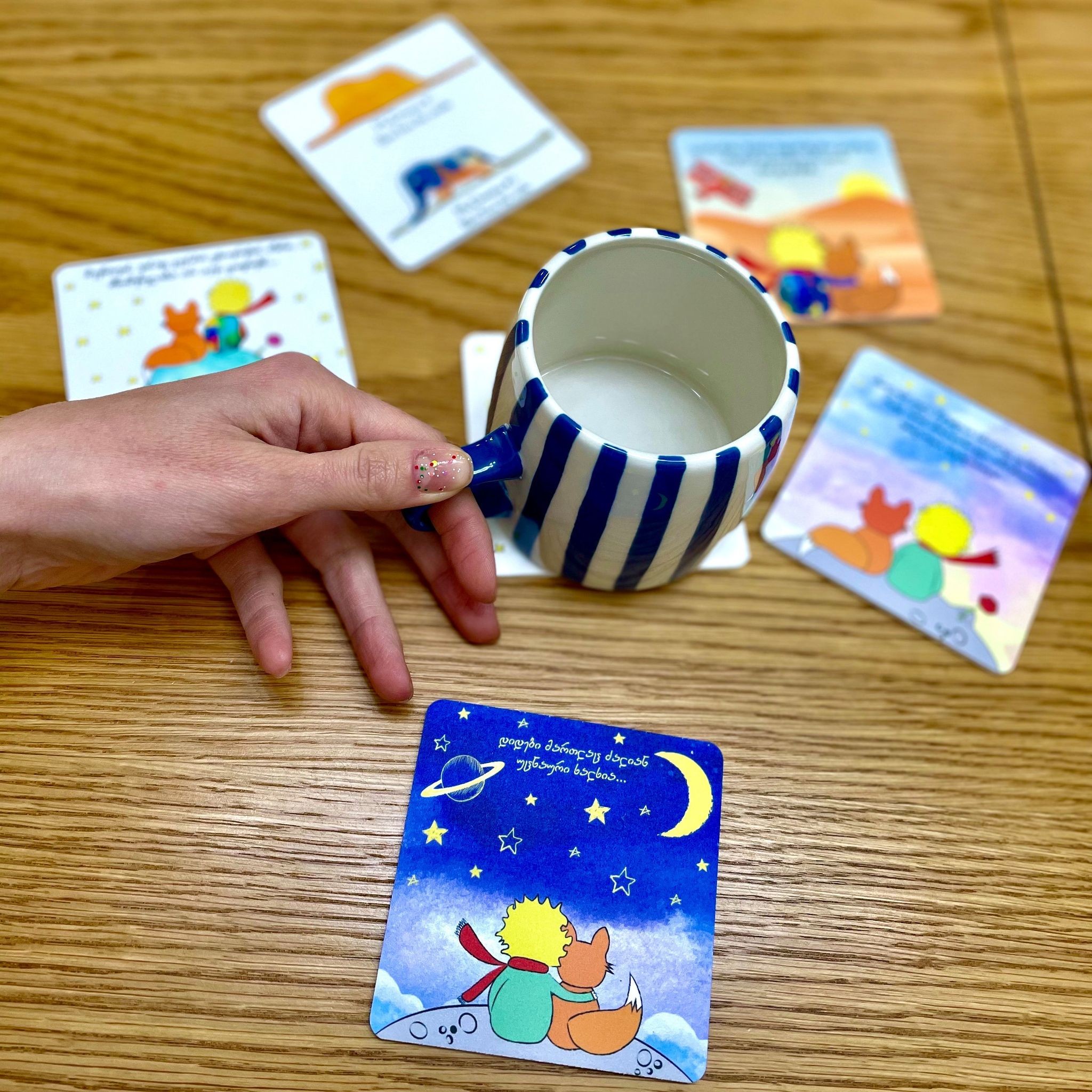 Then I remembered my painting of African girls - "African Minded", which puts me in a good mood with its diversity of colors.
I'd also mention one of my first works - a set of coasters of Georgian genius poets, which I called "6 minutes of poetry". It's called 6 minutes, but I actually read a lot of poems in the selection process and I've spent many 6 hours to make sure they are thematic.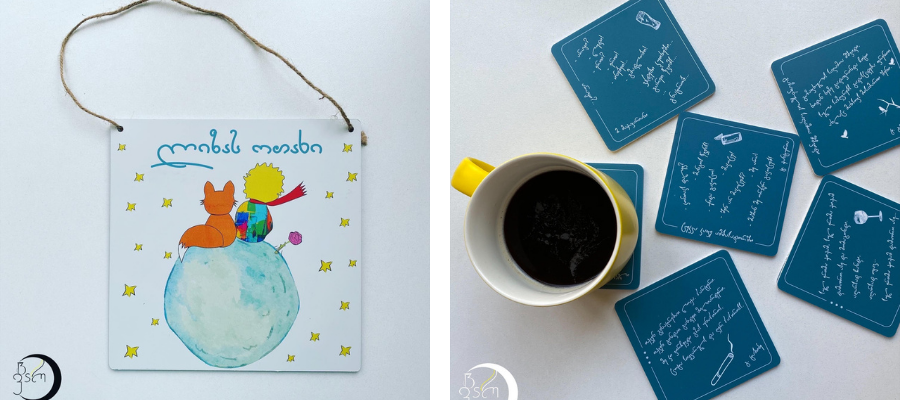 I don't know how to choose one of the graphic drawings of "I'm 13", because any of them is special and precious to me. Every item and design has a history, big or small, of its creation.
What do you see for the future of your brand?
13 has always been my lucky number, which is why I named the company "I'm 13". Now is the time for me to be lucky and do my best to make my brand successful. We have been on the market for 9 months now and I have created 5 different products during this time.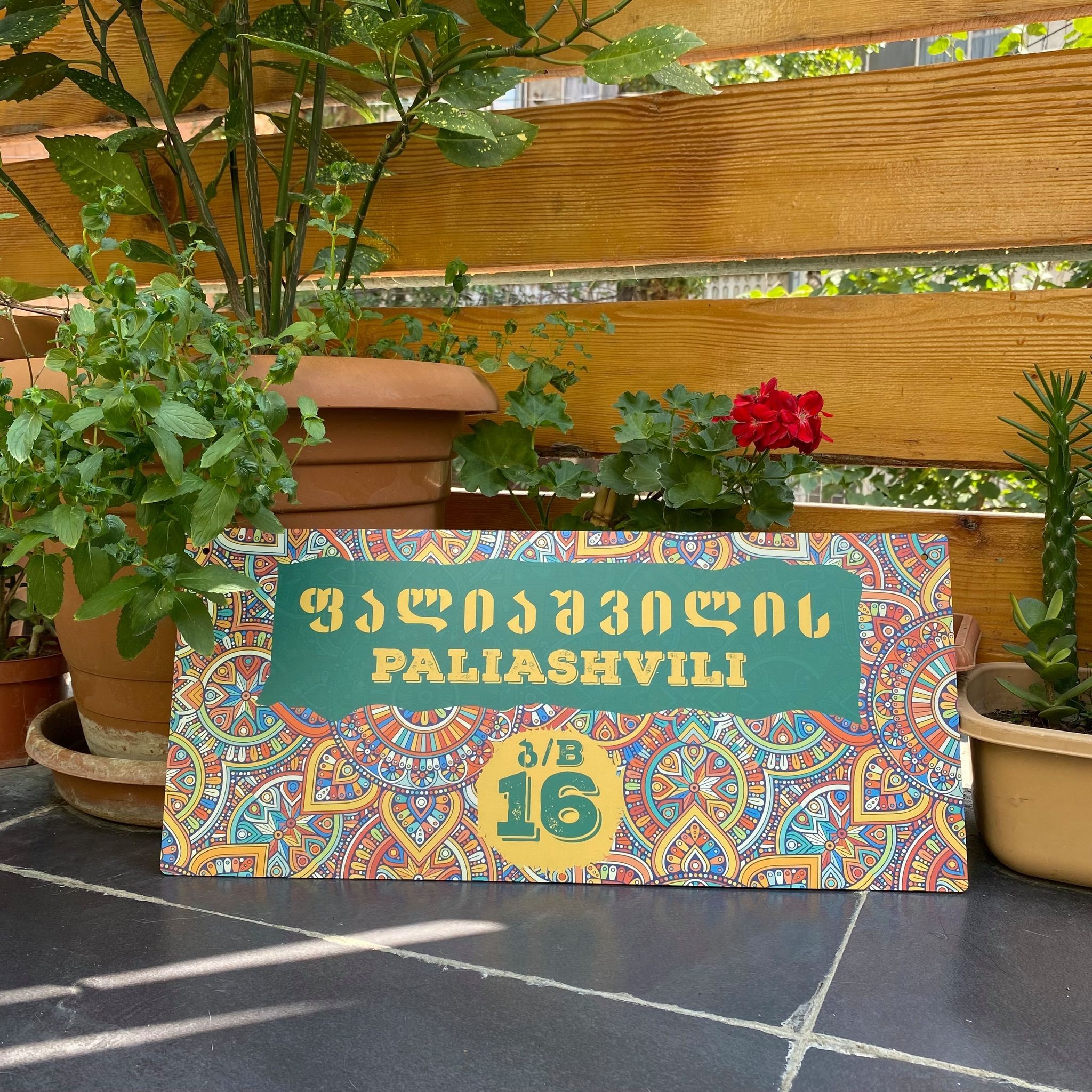 13 and I don't stop developing. I will add 2 more new products in the fall. It will be waist bags and another surprise for people who love winter and skiing.
I think "I'm 13" has a great future, because for me, satisfied customer is the most important. And I believe that any person and business will be successful if they work hard and take into account what their customers want.