Identomat on What's Coming Next After Raising $3.2 Million in Investment
In 2019, while helping a large financial organization automate their manual credit approval process, Identomat observed that the main and the biggest complication for their clients was ID verification and compliance data collection - since it was done manually and took several days to process.
That's when Identomat's idea was born - creating a platform that would allow consumers to safely and remotely access their services all while helping their bottom line and improving their business resiliency seemed like the perfect solution. It would also minimize the customer dropout rate, hence, grow their business.
Georgian startup Identomat has recently raised $ 3.2 million investment. Identomat is a remote identification-verification platform that meets the needs of various industries and is the first Georgian-American company to raise such large investment in the Seed Round.

Identomat has three Co-founders: David Lomiashvili, Co-founder and CEO, Zurab Kotaria, Co-founder and COO, Rezo Imnadze, Co-founder and CTO. They are building a team in the US, so we asked them about ther Gergian-American partnership:
It's the best of both of Worlds. On the one hand, developing an enterprise product like Identomat takes a sizable team of highly skilled people, e.g. we have 25+ members on our team. Building a team like that in the US seems almost impossible without a huge upfront investment. And even though, the playing field for technical talent has been levelling globally, having our core team in Georgia ended up being an advantage for us. On the other hand, we are aiming for company expansion right now, so logistically, being present in the US, makes it easier to learn about new market opportunities, technical advancements and what businesses need globally. In hindsight, this directly affected our fundraising process as well. It appears that investors overseas value US-based startups significantly higher than Georgian or even European ones. This is partly due to more streamlined US market access and regulatory compliance. Identomat is laser-focused on growing the customer base in the US, therefore it gives us an edge to have an outlook from an American standpoint.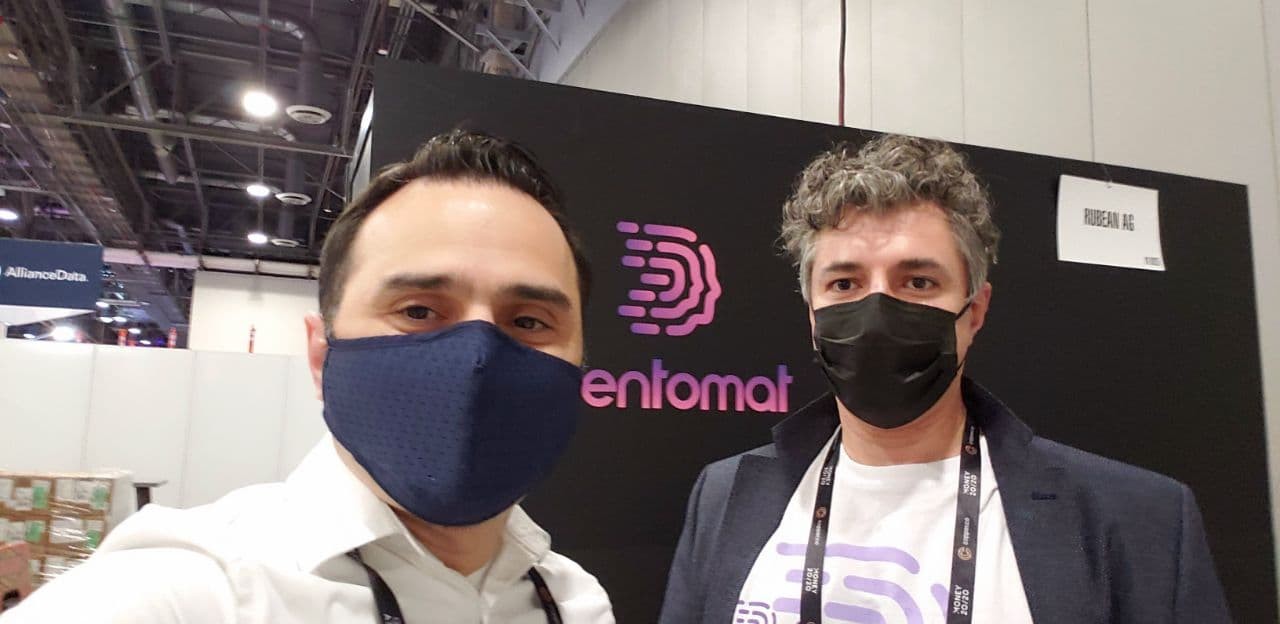 Congratulations on raising 3.2 million investment. How does it feel like being the first Georgian-founded startup that received the largest seed round?
It feels great. But, at the same time, it is a huge responsibility. Our whole team has to make sure that we can deliver on the goals that we have set - for our clients, investors and ourselves. This funding allows us to put in motion our longer-term strategy and develop new strategic partnerships to grow market share in the US, Europe, and Central Asia, and enter into Latin America, and the Middle East.
Run us through other significant achievements or challenges Identomat had in 2021.
2021 was a year of growth and business development for Identomat. Not only did we refine the system functionality, but also added a substantial number of clients to our base, including: Aldagi, Bank of Georgia, Space, TBC Insurance, Beeline, Crocobet, Lazika Capital, Imedi L, etc.
Another milestone for our team was participating in the biggest Fintech exhibition - Money 20/20 USA, that gave us an opportunity to present and introduce Identomat to a bigger, international platform, and also learn about similar startup's experiences and challenges. Later that year, we also scored a strategic partnership with Equifax and became a finalist in NXTSTAGE competition. All this definitely fuelled the interest of our investors.
What is your focus in 2022?
We have set many goals for this and the following year. The main would be further growth of our company - geographically. We are already present in 15 countries, so we are excited to expand in Latin America, the Middle East and Asia.
Thanks to the funding, we will be able to refine Identomat functions further and even add a unique verification flow, that we are planning to gain the patent for.
We will also be focusing on hiring new talent. We are looking forward to new additions to our already amazing team that will achieve our mission of offering a safe client onboarding process to the businesses and make digital identity proofing as common and effortless as online payments.