Gittly's Hearfelt Gifts- Hand Carved Wood Figures of Your Loved Ones
''The boundless desire and love of woodworking inspired me to create something that would put a smile on people's faces, it would be a warm gift, different from everything else, a little exciting and flattering,''-says Lasha Areshidze, founder of Gittly.
Gittly is a Georgian small business that carves figures of your loved ones. Lasha Areshidze tells CBW about their goals:
How did you get your idea or concept for the business?
It all started in my little basement, where every time I had free time, I would go and learn to work with amateur machines that I had gradually acquired over the years, trying to devote as much time as possible, I was learning everything by myself. I can't say where the idea came from, maybe just a wish to have a small business. Everything starts with desire. People can do everything if they want to.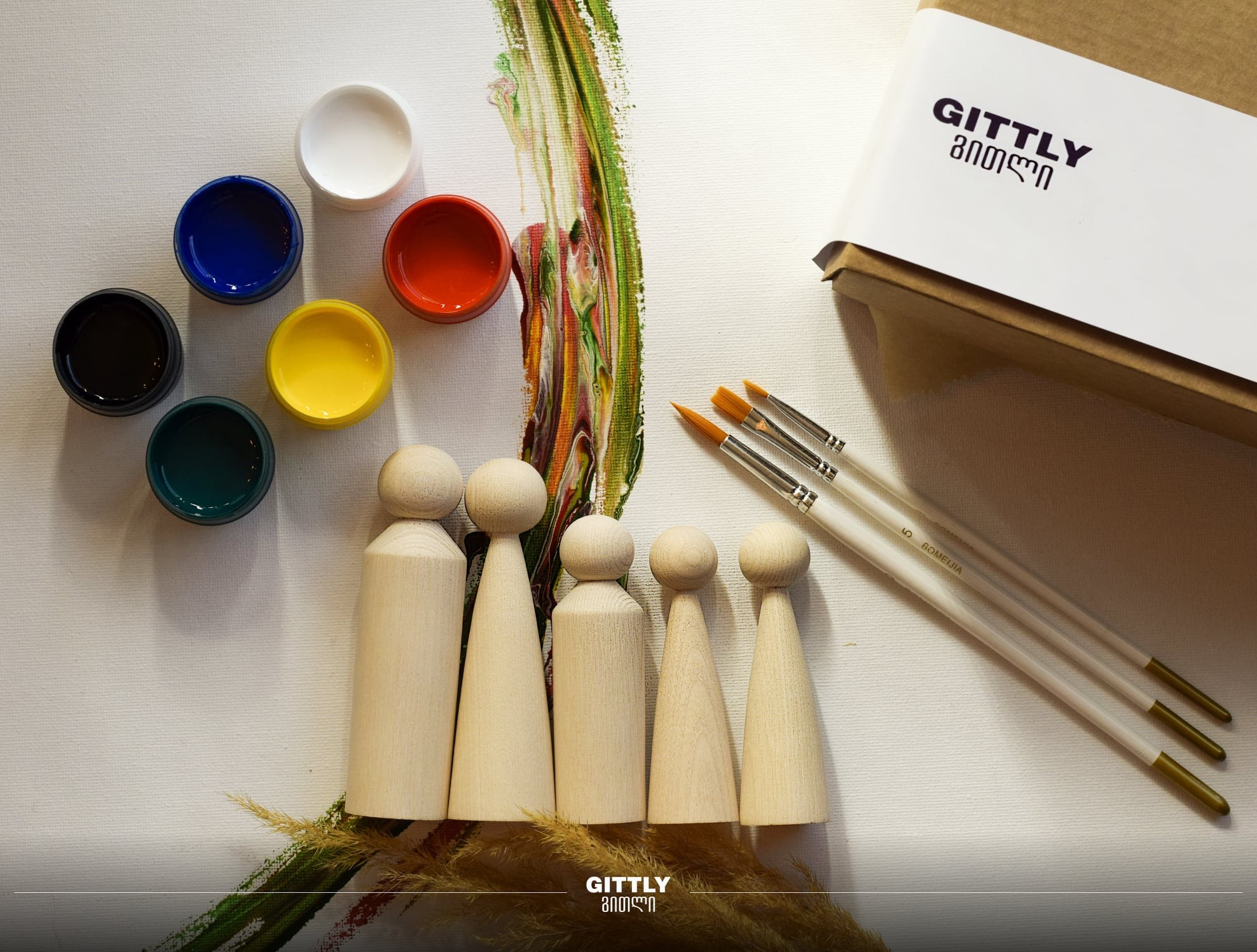 What was one of the challenges of starting your company?
There were and still are many challenges. It turned out to be particularly difficult to find durable wood and environmentally friendly materials. Finding finances and employees who would be as enthusiastic as I am.
What's your main goal you try to achieve with your customers?
We have one goal- bring warmth and smile to as many families as possible. We definitely want to enter the international market, which we have already started working on. I think Gittly belongs to everyone who wants to give a different and original gift to a loved one.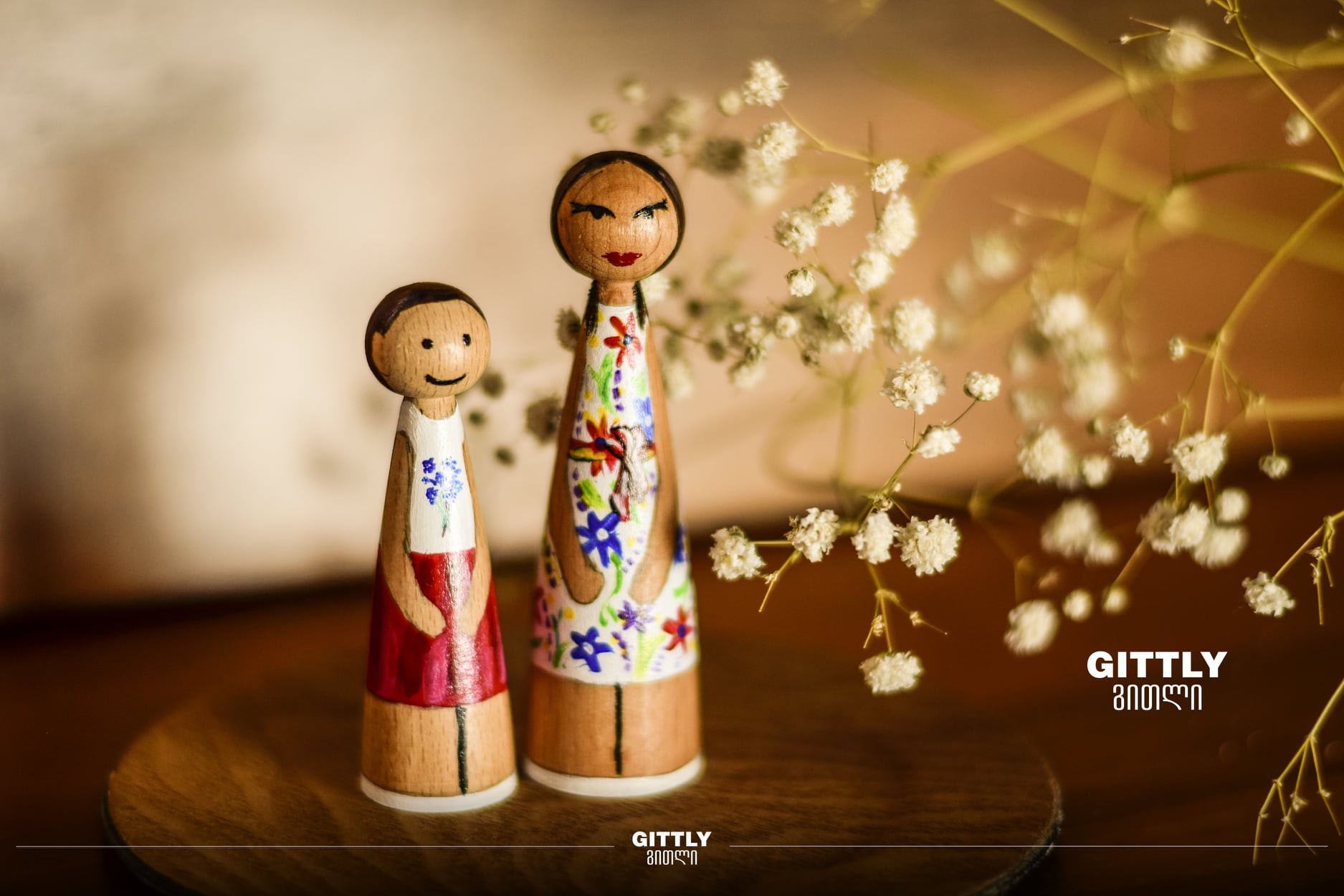 How did the creative process evolve since you started the brand?
After much work on design, I realized that we needed an artist who would first grasp exactly the views that Gittly needed. In our case, it is the depiction of human character in small figures, and all this was best done by the artist -Tsitsi Osikmashvili.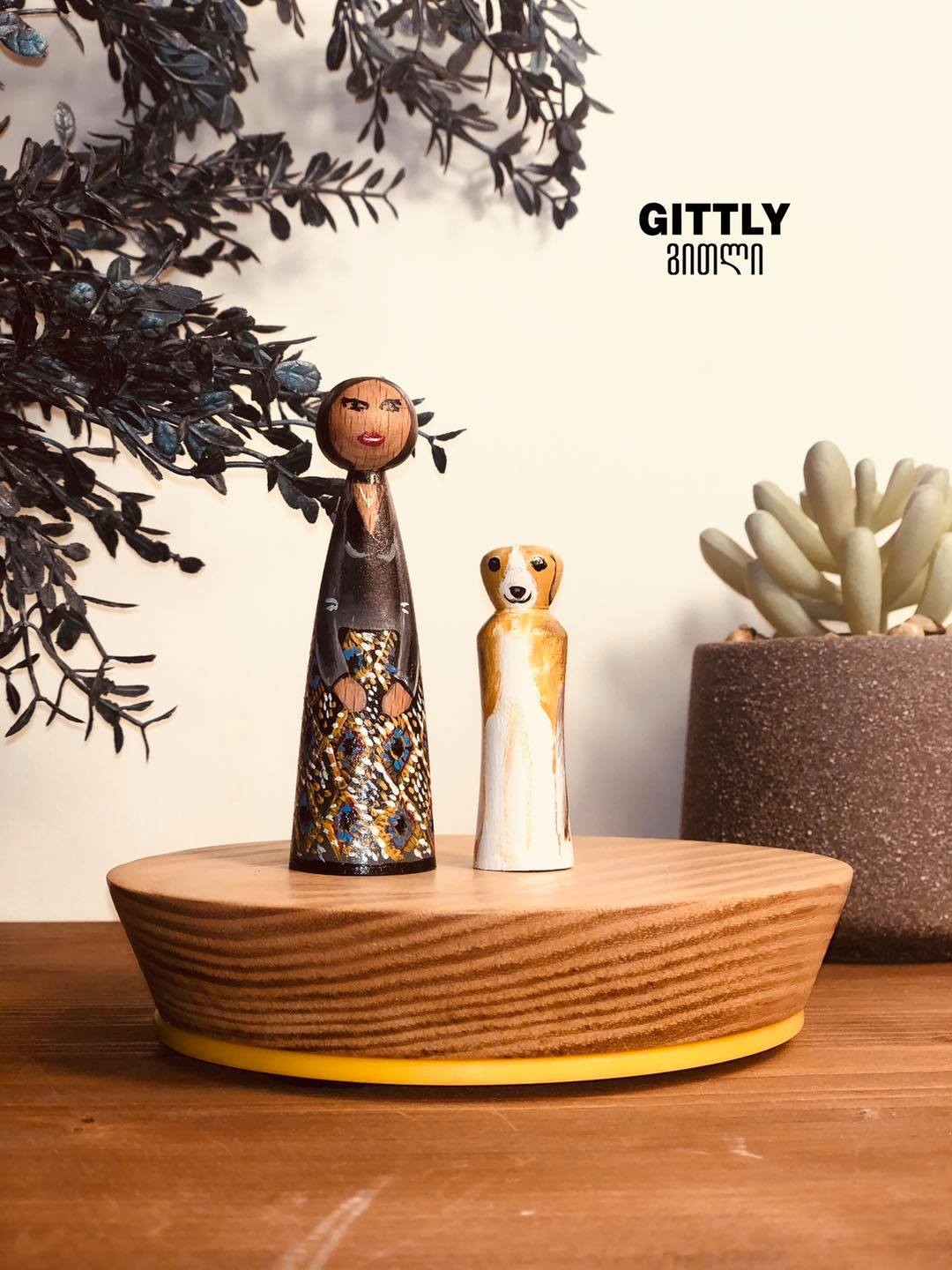 What advice would you give to designers looking to start a business?
I think I am a startup with little experience for advice, but I would give the main advice to anyone- never think too much when you think of starting something. Think about the fact that you should definitely start. I think the main thing is your desire and diligence, the rest is already a matter of time. Any road is full of difficulties. But any small success on this path will give you the greatest motivation and strength.
Well said! Do you have new projects coming up?
I have a lot of ideas I just want to implement step by step. I try to go through the most cautious steps and small mistakes. Mistake is the main component without which success does not come, the main thing is to recognize and correct what will put you on the right path and give you more experience on the road to success.