Georgian App 'Expago' Connects Locals and Travelers for Unique Traveling Experience
Adventure seeker, caring mother, fisherman, pensioner, student or professional guide - anyone can be a part of Expago and earn an income. As well as, any traveler can join the locals instead of walking around guidebooks and surfing the internet, and enjoy a unique experience.
Georgian app 'Expago' offers an evolution of traditional guided tours, reinventing the way we travel and discover the world.CBW had an interview with Guri Koiava, Country Manager of Expago Georgia:
Please tell us a little bit about your company – what is Expago all about?
In brief, Expago is an online platform to discover and book local tours, activities and experiences. It's available on desktop and on mobile — both on Apple's App Store and Android's Google Play. We're basically connecting travelers with the locals, and letting the travelers discover Georgia from more interesting, authentic perspectives. For example, on Expago they can find Nikoloz who will walk with them in the Old Town and tell stories about Tbilisi and its people, traditions, architecture, or they can book Asya who'll take them to her home, teach them how to make khinkali or bake khachapuri, and tell about Georgian supra and toasts.
How did you come up with the idea, which factor helped you implement and develop your startup?
Our team members with tourism background, who have worked in the industry for many years, have realized the growing interest towards not standard, unique, authentic local experiences.
Given that this is a worldwide trend, we decided to connect it with our original technological ideas, developed this product and launched it in Georgia.
How did the public react to the appearance of your brand and who is your target group?
We're overwhelmed with the attention and positive feedback. Many locals are rushing to register on our platform — this is a great opportunity especially for the youth to meet foreigners, tell them about their country and their hobbies, and to generate additional revenue. Travelers love Expago, too! But we're always asking for additional feedback to make our platform even better.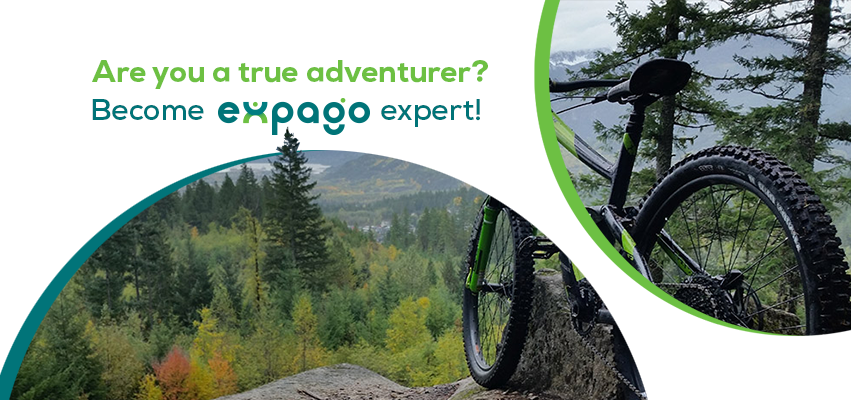 What are the advantages of making tourism business in Georgia?
Georgia is one of the fastest-growing tourism destinations in Europe. Although this is a small country, it offers a very rich and very diverse touristic product. Tourists visit Georgia for culture, history, architecture, food, wine, sea and mountains, to name a few. Recently we saw fashion and raving being added to the list.
Who's your team and what's work process like?
We are a small team of professionals who have huge experience and expertise in the tourism industry. We're looking for interesting people who can deliver interesting experiences, meeting them in person and interviewing them. We're also adding functionality to the platform based on the feedback from the travelers and the guides.
What excites you most right now and what do you see as your next step?
The products (the website and the mobile apps) are launched, so now we're focusing on attracting users — locals who want to offer tours and experiences, and travelers who want to be immersed in the local culture.