Elesa: New Georgian Brand of Handmade Accessoires for Cosy Days
It was one ordinary evening, three friends having conversation, when they found out they all wanted to create some handmade and distinguished product.
Sali Sakvarelidze, Leluka Gobronidze and Elene Tsibadze had a conversation with CBW about founding Elesa. Elesa is a Georgian brand that wants to bring coziness to your home with unique handmade.
Would you mind telling us a little about the inspiration behind founding Elesa?
We wanted to create a product we've never had in the Georgian market before. We discussed many ideas and unanimously agreed to create unique home accessories. Our interest in this business was so great that we quickly mastered the technique of manufacturing, found suppliers, purchased the necessary inventory, and opened Elesa in the shortest possible time.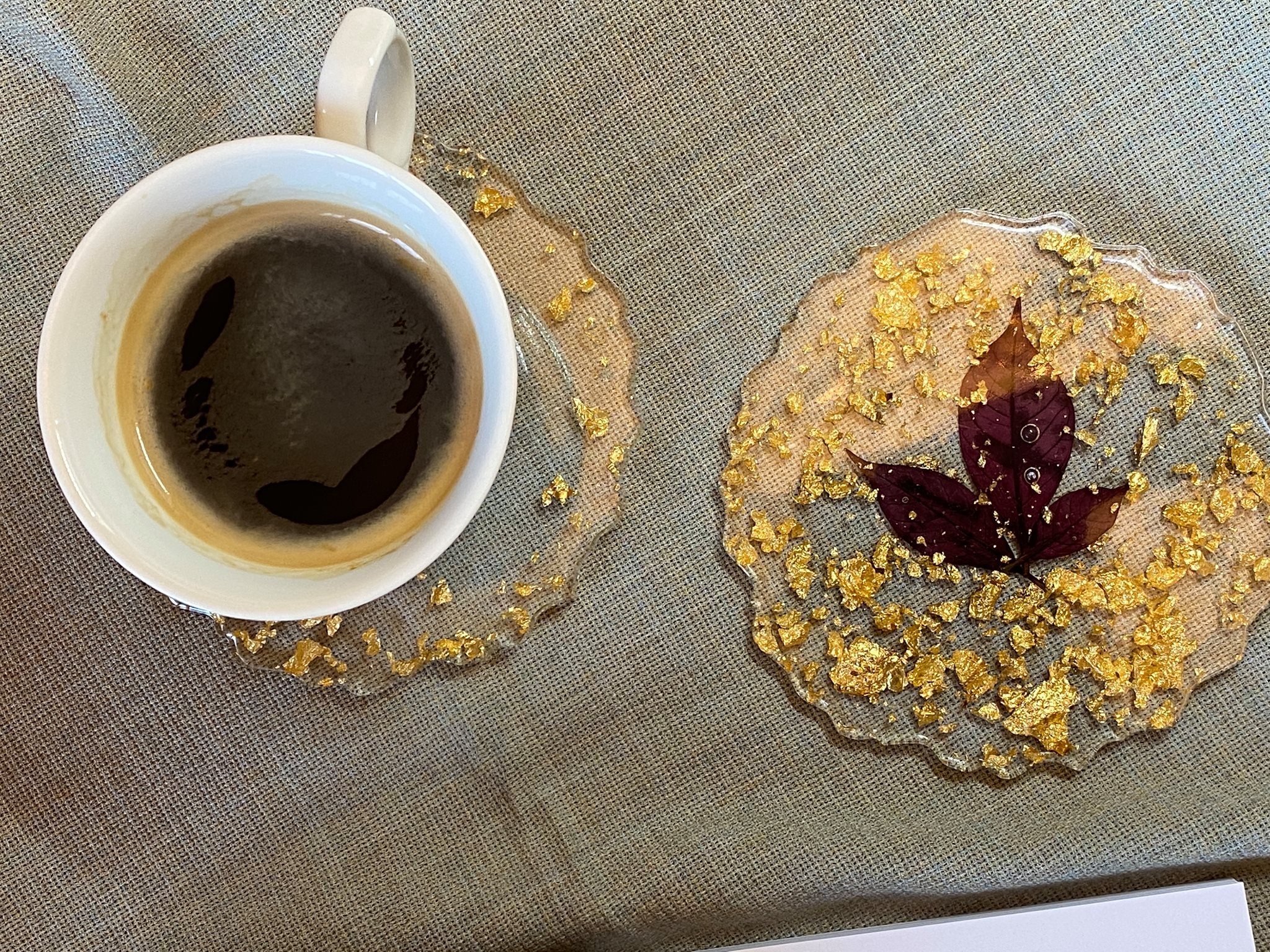 What material and technology do you use to create your product?
At this stage our products are made of epoxy resin and as you can see from our products we also use dried fruits, flowers and various details, which makes each product unique.
Where can customers reach you to buy your product?
Users can contact us via Facebook and Instagram: elesahomedecor, as well as our page on TikTok is very popular because we mainly show the manufacturing process to our subscribers.
Who's your team and what's the work process like?
Our team consists of three people. Each of us is employed in a different field: human resources, finance and real estate. We got to know each other while studying for a master's degree and we think we have formed an excellent team. We complement each other with our knowledge, skills and experience. Every working day is a new challenge for us. We gather at the end of the working day and work on creating Elesa products. It's such a fun process that we can not even feel tired. What hinders us is the curfew.
What excites you most right now and what do you see as your next step?
Our products were first introduced to customers on February 28, and in one day the finished products were fully sold. It was both unexpected and very joyful for us. Of course with such feedback the motivation and enthusiasm intensified even more. We try to keep up with the latest news in this field in order to offer a better product to our customers. In the future we plan to offer a wide selection of items made of different materials.