Anna Glow Makes Jewelry That Comes from a Legend
Ana Sturua-Melikishvili has been making jewelry since 2016. Anna Glow is her second jewelry brand she founded after Dots & Dashes that produces Morse encrypted bracelets. CBW had an interview with Ana to find out how she goes about running jewelry brands:
What first led you in the direction of making jewelry?
I have been making jewelry since 2016. From this period I have my second brand Dots & Dashes, which is also a handmade jewelry brand and the main product is Morse code encrypted bracelets. The idea of ​​making rings came to me very spontaneously. As a child I was always looking for holed stones on the beach, there is such a legend that a holed stone brings happiness. The inspiration for the first collection of Anna Glow rings also became this legend. I made a bit of a strangely shaped ring that looked exactly like a beach stone and made a hole that I used to put a lot of colorful and glittery material.
What material and technology do you use to create your product?
At this stage we are only working on silver and the rings are handmade. We can also change the details in the design based on individual order.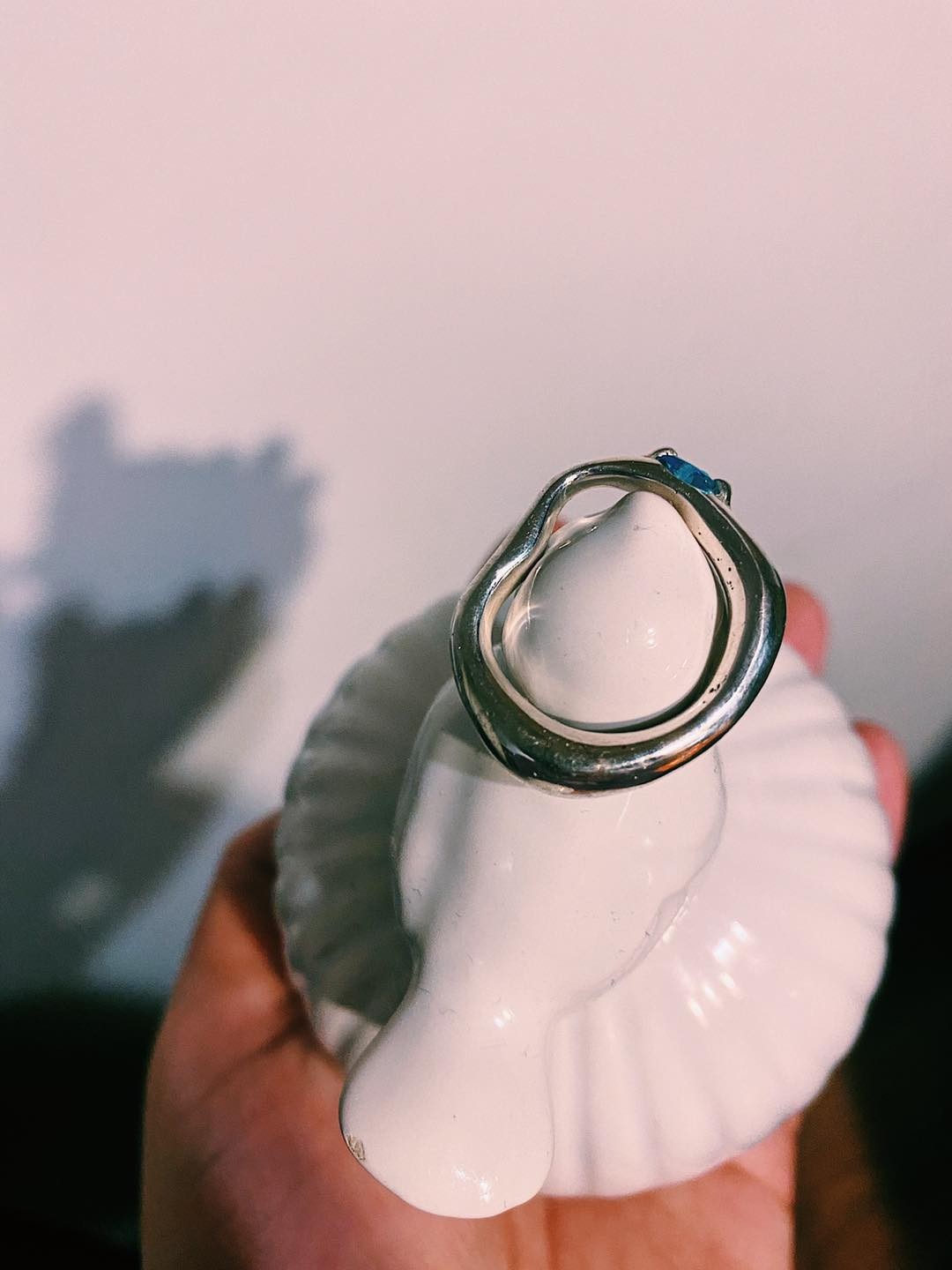 What has been the single most important jewelry-making skill you've learned?
It turned out to be the most difficult to find the desired materials in Georgia, so with several years of experience I learned how to turn different items into the materials I need and use them to make rings.
How did you actually start making and selling jewelry for a living?
Social networks play the biggest role in the development of both my brands. It was through Instagram and Facebook that we started selling and continue to do so to this day. We were also thinking of opening a store, but the pandemic changed our plans.
What inspires you the most?
Inspiration always comes from different sources, sometimes from situations that don't seem to be inspiring. There have been cases when I am very tired, I close my eyes and suddenly I see a jewelry design for a second.
What does a typical day look like for you as a jewelry designer?
In the case of Dots & Dashes, we receive orders daily and the bracelets are also made to individual order. The client chooses the color of the thread, the desired word, which we encrypt with the Morse code on the bracelet, the desired material, and then the jewelry piece is made. Consequently, I have to work on bracelets on a daily basis. In the case of rings the process is different. I draw the design, we make a certain number of rings, and then we make these ready-made options for sale.
What challenges and opportunities do you see in the upcoming year?
The pandemic, like all other businesses, affected us. The number of orders decreased significantly, although the minimum quantity was still maintained. Our products are not very expensive, therefore, people still give themselves the right to make symbolic gifts to each other. Therefore, I have high hopes that we will do our best to retain and attract new customers.