Construction of Residential Complex 'Namai Vake' Completed and Ready to Receive First Inhabitants
The residential complex "Namai Vake" designed by Lithuanian architects was opened on June 22. After 3 years of construction, the project is complete and ready to receive residents.
Namai Vake is the first project of Baltic Investment Group, a company with Lithuanian capital. Baltic Investment Group (BI Group) creates real estate projects with completely European standards for Georgia. The company aims to raise the quality standard in the local market. Today BI Group unites Georgian and Lithuanian professional architects, engineers, geologists, designers, and other specialists. BI Group is a subsidiary of the global brand, Praslas.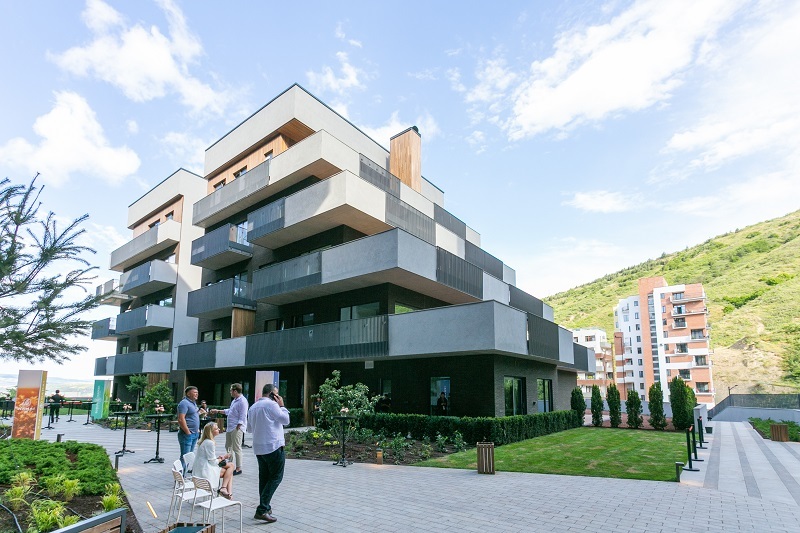 As soon as you see the complex, you can see the distinctive, European-style architecture, which is quite different from the typical Georgian-type residential complexes and very quickly attracts the viewer's attention. However, more importantly, the Namai Vake complex is distinguished not only visually, but above all, by construction standards and concept.
A distinctive feature of the project is energy efficiency. The complex is equipped with its own boiler room, which will supply heat and hot water to the population. There is a rainwater tank on the territory of "Namai Vake", which supplies the complex with irrigation water and technical water needed for various activities.
In addition, the price of the apartment includes 1-3 parking spaces, storage space, air conditioning, gym, concierge service, business meeting room with multimedia support, protected and well-maintained inner yard, built-in bathroom, summer spaces, and more.