What's the Future of Blockchain Technology in Georgia? 
Blockchain Technology is becoming more widespread internationally, and Georgia didn't fall behind either, by being one of the first countries to introduce it in the public sector and real estate services in 2017. Nowadays, Government, businesses and banks are encouraged to realize the digital transformation of the country. As public are longing to become better informed, and be prepared as it could possibly change the way people conduct business, or even live in the future, Crypto Meetups are held in Tbilisi. CBW had an interview with a software developer under the username- 34r7h and one of the hosts of the event series:
So, to begin with, could you please introduce yourself and how you got involved with the blockchain world?
Didi madloba, Nina. You might find me by the username 34r7h. I'm a software developer and consultant from the US with a wide range of clients and projects. Now I live in Tbilisi. The blockchain world found me in early 2017. I co-launched the Planetary Prosperity Project (P3C) on Ethereum Classic the following year.
I feel that blockchain is becoming a big thing in Georgia, more people are curious to know more about it, your monthly meetups are proof for that. Tell us more about those gatherings.
It is becoming a big thing. The Cosmic Crypto meetups are held monthly. It's a collaboration with the talented, visionary team at Brokers.io. We've since included the all-stars from Paystars.ge as co-organizers, as well.
We discuss specific topics of blockchain and crypto. For example, the first meetup was about Bitcoin basics -- how to make a transaction and explanation of blockchain mechanics. Another meetup was on stable coins -- coins pegged to fiat value. The next meetup talks about non-financial use of blockchain.
We invite expert speakers to discuss these topics at length. It's very informal, though. Questions and debates can break-out anytime and we love this. To quote one of our hosts, "The meetups are good for the development of the community and local ecosystem." There's plenty of time for networking over food and drinks to find partners, solidify relationships, and grow together.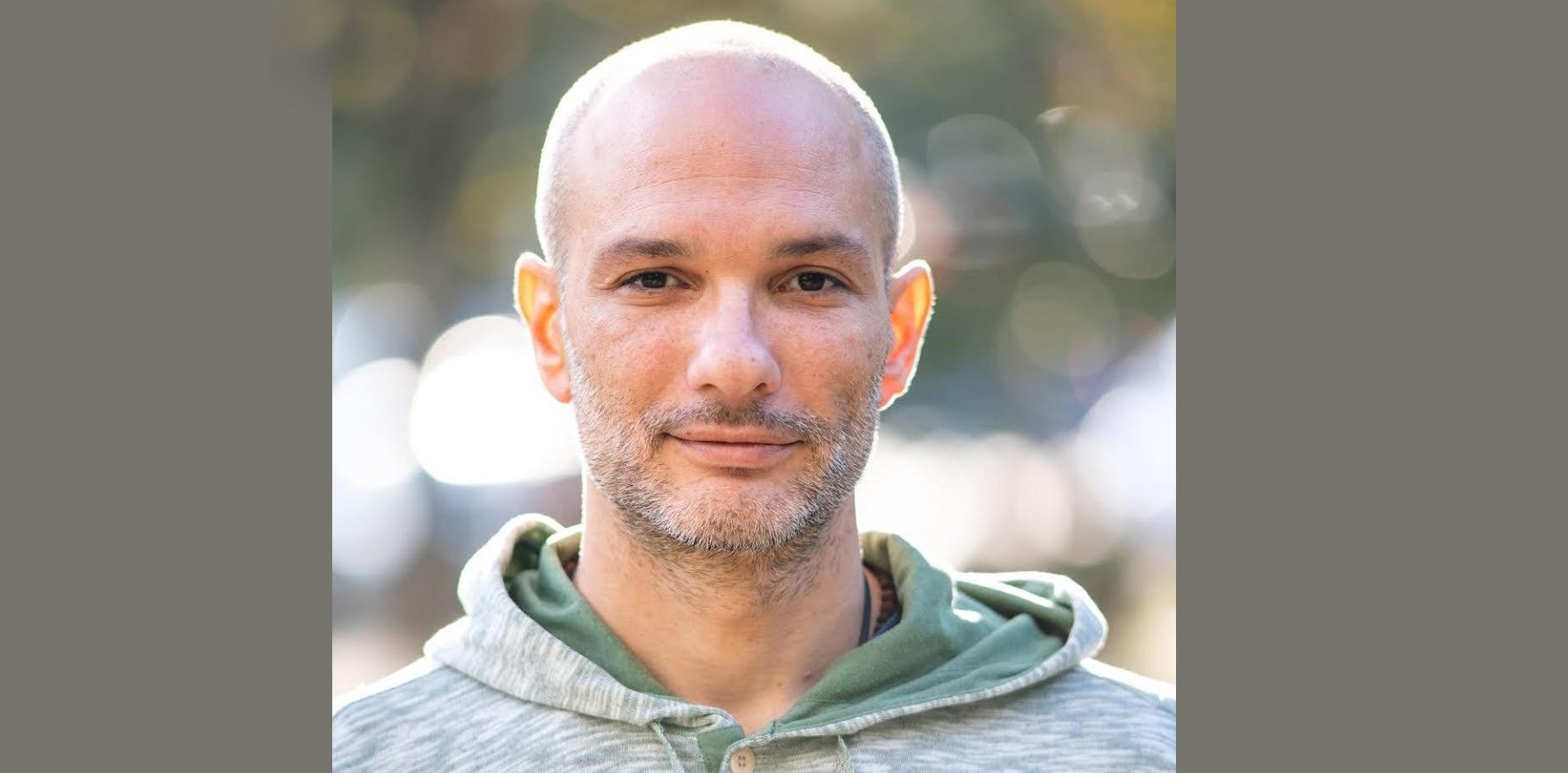 What exactly is the profile of most of the attendees, who are the ones interested in blockchain?
It's difficult to pin-down a profile of attendees. We keep the topics well-rounded to attract a more general audience, from newbies to veterans. You'll find investors, traders, developers, anarchists, shop owners, and people with a general interest on finding economic freedom from traditional fintech.
Tell us about the platform you created.
I began developing the Xymba network and software last year. Xymba takes a similar wealth redistribution approach to P3C and then adds in an app maker.
People launch online shops and start conducting business in minutes with no code required. All that is required is demonstrating cryptographic-ownership of an activated token in the Xymba network. Token activation will cost less than $1 (in BTC) for quite some time and will never be more than $22 at full network maturity.
3% of economic activity is shared with token holders. This includes token activation costs and transactions on any apps built with the app maker. We all share in each other's success and entrepreneurs are able to reach markets faster compared to current solutions.
How different is the approach to such innovation between the countries in Caucasus region?
I think both Baku and Yerevan are doing interesting things with blockchain but Tbilisi has enough advantages to gain the top spot for the region. In my opinion, this is due partially to the famous Georgian honesty, hospitality, creativity, and tighter relationships with the West.
What do you see the year 2020 holds for the blockchain industry in Georgia?
I expect more investment for Georgia's blockchain projects. Already the government is favourable towards blockchain tech, for example, in the land rights registry. Foreign investment is similarly favourable and ready for cool projects.
I think Georgia will adopt regulations that protect from AML (Anti-Money Laundering) and apply KYC (Know Your Customer), aligned with US/EU regs this year. Keeping international partners happy, while building more blockchain startups, means Georgia gains a reputation for common sense and forward-thinking. It will be very cool if the banks follow a similar openness. This is a very attractive time to be in Georgia.