Enter Meri's World of Miniatures: Familiar Characters and Detailed Scenes
Meri Chichiashvili Sikmashvili discovered a miniature world during going through hard times. She found it therapeutic building tiny houses and that's how she started My Tiny World.
As a confectioner, Meri had different ingredients at home, which she used in creating miniature figures. Every detail of the houses, interior or exterior, was made of food ingredients.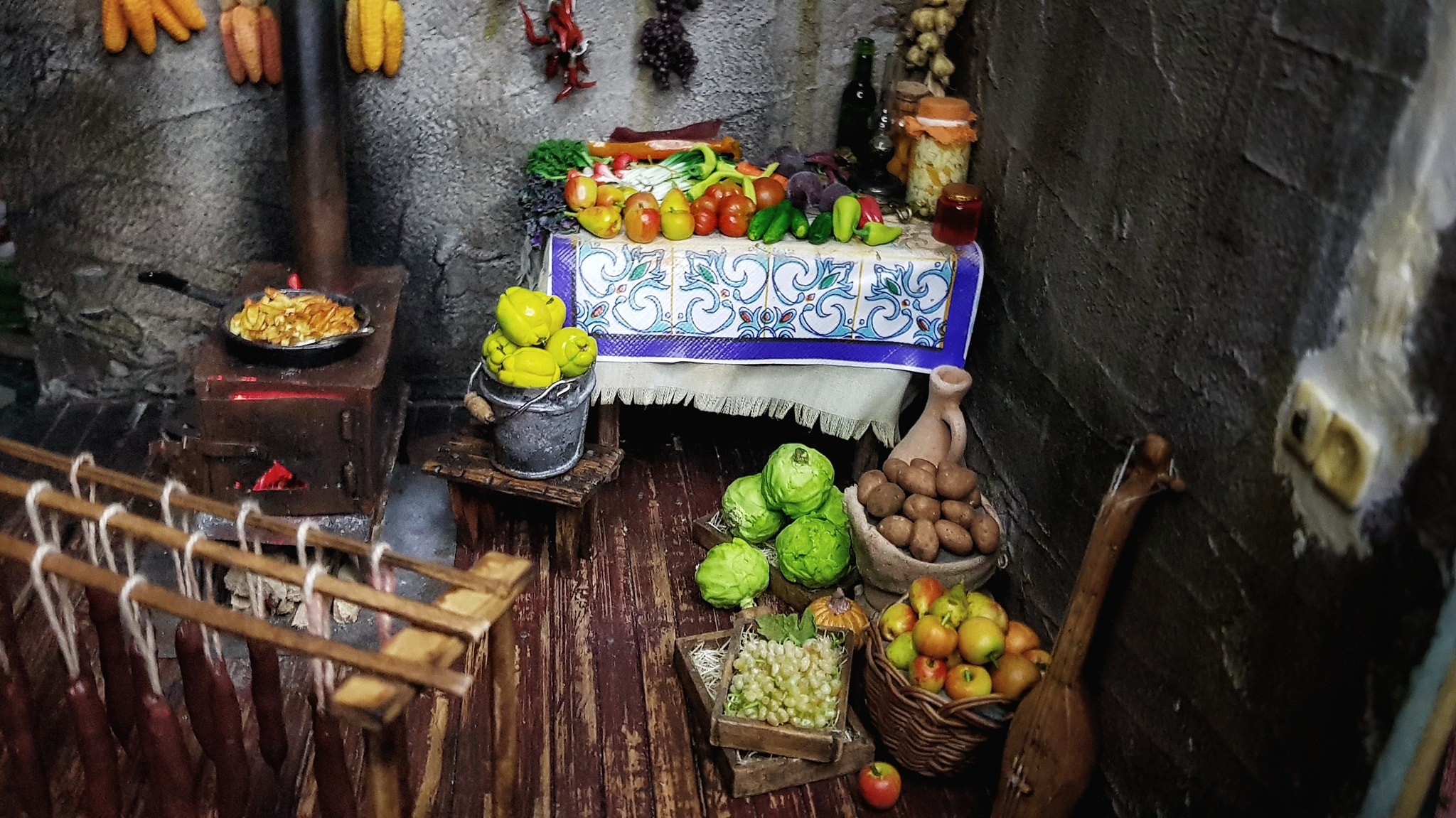 Soon after sharing her works on social media, people were ready to buy them, that's when she started working on polymeric clay, which turned out even more enjoyable and helped relieve stress.
Meri added variety to her works, she created miniature dishes, toys, and decorations. First, she used food ingredients, then clay, and nowadays, Meri uses all kinds of materials, including wood, metal, material, and concrete. Whatever it takes to get the desired result. Although, Meri still uses food ingredients for the texture.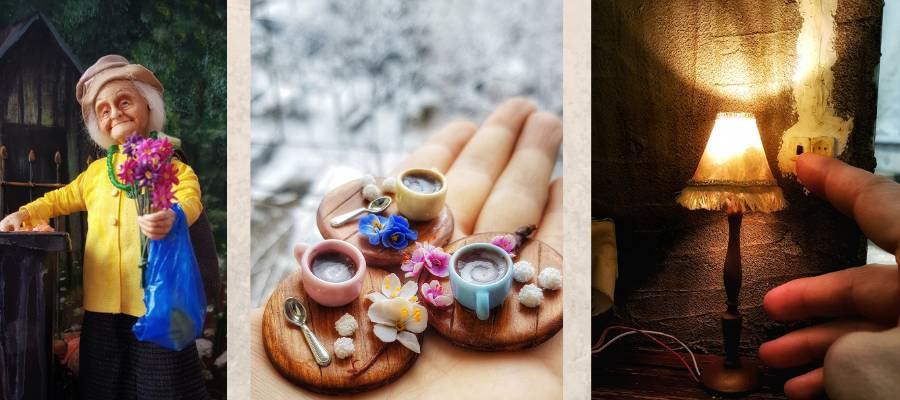 ''Working on miniature figures is very intense. You need to be careful and patient with small particles. I don't use a mold, each item is sculpted by hand, which takes 3, 4, or more stages to complete.
Toys are the hardest to make since you need to give them character and emotion. I get ready emotionally before starting working on toys,'' said Meri Chichiashvili Sikmashvili.
Meri's works are very diverse and cover a variety of topics:
''My favorite works are different scenes. Nikala's miniature was very emotional to me, as well as the occupation scene. All these miniatures are part of my memories, like grandmothers, and bread ovens. Some have been sold, some I hold on to,'' explained the artist.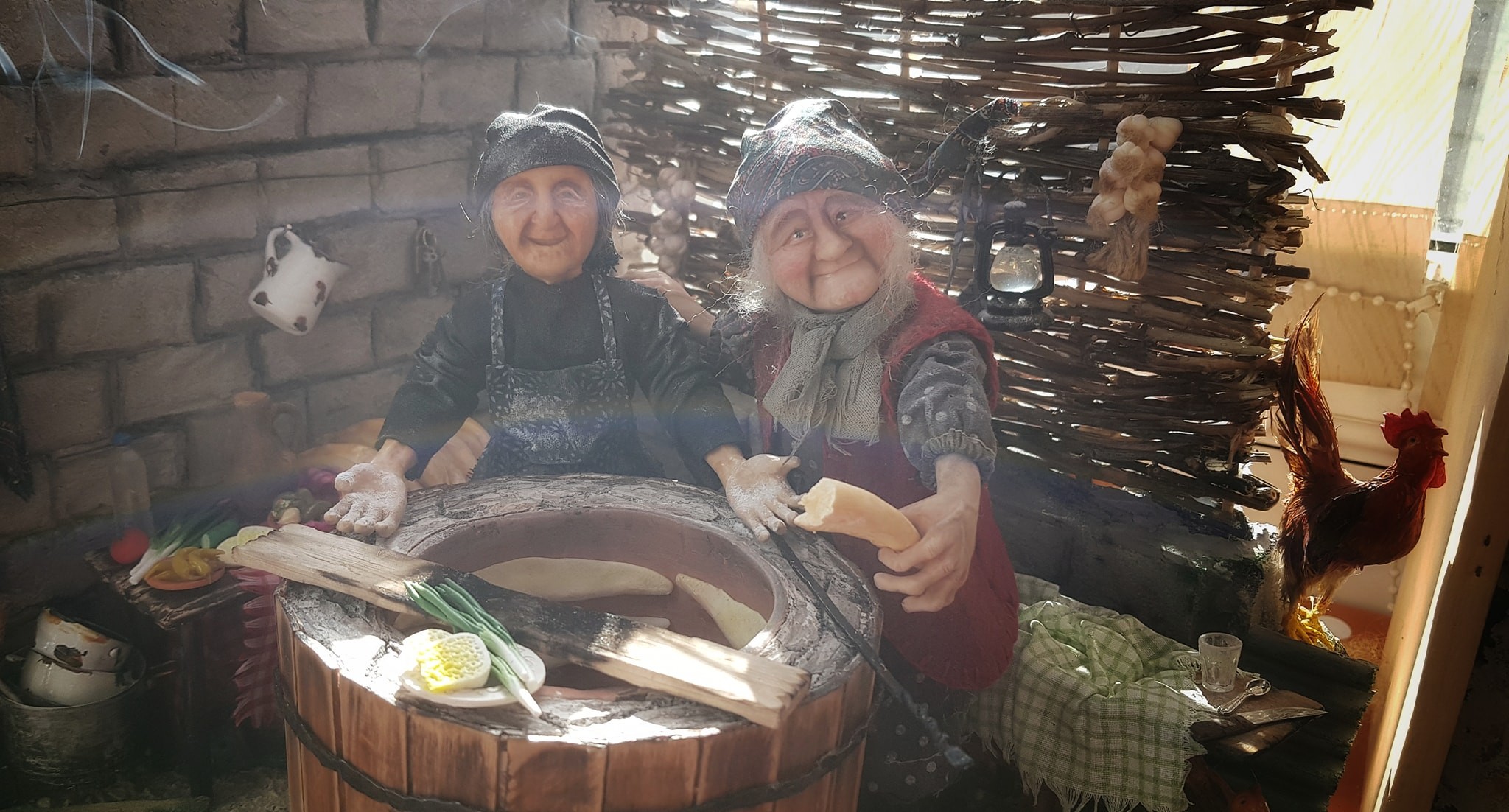 Meri told CBW that when she gets orders, she is quite careful about which topic she chooses. It's far more than a business for her.