Lamaziko- Korean Cosmetics Brand That Uses Georgian Kvevri Wine as Its Ingredient
The Korean cosmetics brand "Lamaziko" is made using 23-year-old Georgian Kvevri wine. The Korean company has been interested in Georgian wine since 2013, when Georgian Kvevri wine and Korean kimchi were included to the UNESCO World Heritage List.
The next steps for the representatives of the company were to visit Georgia and send a certain amount of Kvevri wine to Korea, where laboratory studies were conducted along with French and Italian wines. After 3 years of laboratory research, it was found that Georgian pitcher wine contains much higher polyphenols (white Kvevri wine - 668% more; black - 50% more) than European style French and Italian wines. That is why for the first time in the world Georgian Kvevri wine was used in cosmetics. CBW talked to Giorgi Meurmishvili, Manager of Lamaziko, to learn more about the story of Korean-Georgian cooperation:
The CEO of the company, David Park, has been living in Georgia for 13 years. He is well acquainted with Georgian culture and traditions, so he knew that the Kakheti region is distinguished by its wines. That is why they purchase a large amount of raw materials (Kvevri wine) in Kakheti, specifically in the Kindzmarauli microzone, which was sent to Korea, to our company's laboratory and factory.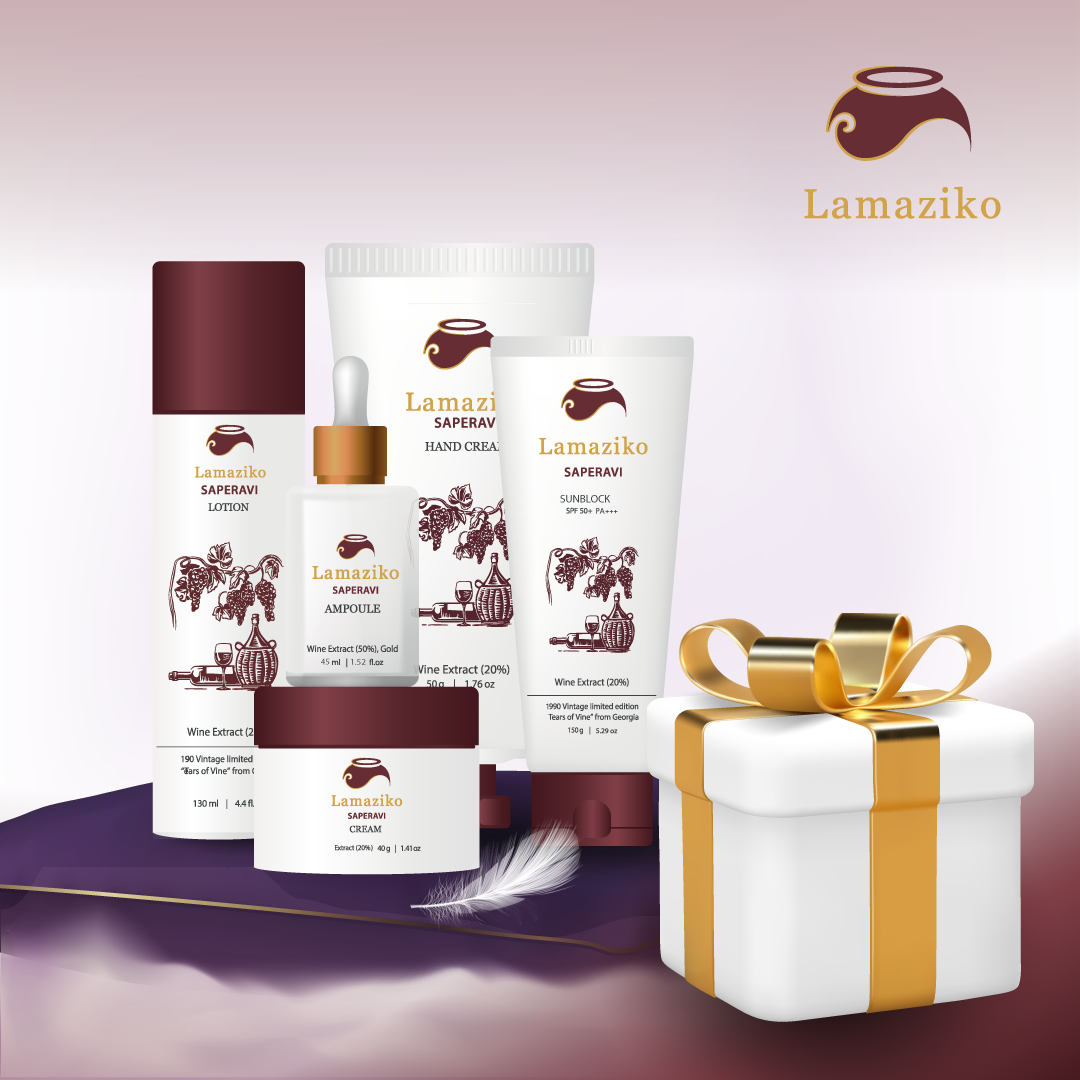 What sets Lamaziko apart from other brands on the market?
Our products are distinguished by the positive properties (rejuvenating, invigorating), which were much lower in other cosmetics. With its composition and quality, our products show the result to the customer in the shortest time. The high quality of our products is the reason why in the shortest time (we have been on the Georgian market for only 4 months) we already have a loyal customer who buys Lamaziko products not only for him or herself but also for her friends. It is due to the high quality that the number of our Georgian customers is growing day by day.
As we know, you use Kindzmarauli as an ingredient. What are the benefits of this particular Georgian grape?
As I've mentioned, we use 23 year-old Kvevri wines from Kindzmarauli microzone, which is distinguished by active ingredients, conditioned by Whole Body method. This method uses grape seeds, skin, stem and stalk to make wine.
What should your customers expect next?
We plan to open our fifth enterprise in Georgia, where we will use not only wine, but honey, sour cream and other Georgian raw materials in production.