Innovations made in Georgia: Highlights from Georgian Startup Scene 2019
Georgia's capital Tbilisi is becoming more creative, vibrant, open-minded, and international; some even call it a regional startup hub, which makes it a great place for innovations.
We want to look back at 2019, which was a productive and successful year for the Georgian startup scene, in diverse fields. And here's our list of the highlights of the year to prove it:
TapText
Tap-Text is a project by Wave Tech that will bring the blind one step closer to the digital social world. Our device consists of two electronic gloves; a person puts the gloves on, and by tapping their fingers on any surface he or she sends messages, e-mails to anyone, writes posts on social networks. The text written in the braille alphabet will be converted into any desired language.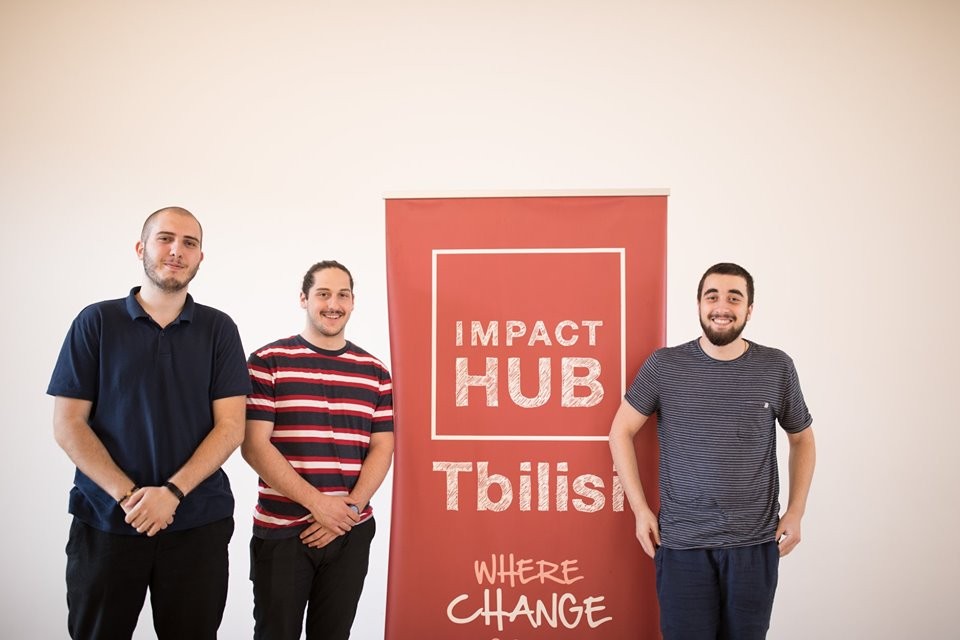 As a result, the blind become more involved in our daily lives.
To paraphrase the American astronaut Neil Armstrong to describe our project. "It's a small step for a man, and a giant leap for the blind." - Archil Sharashenidze.
BioChimPharm
2019 has been a year full of challenges and surprises for BioChimPharm (BCP). During the year, the company has launched several innovative products, won a matching grant provided by the World Bank and Georgia's Innovation and Technology Agency (GITA), with a total budget of 1.3 million GEL, and received the Seal of Excellence from the European Commission for a Breakthrough Technology. It is also worth noting that the company's partner and the general manager, Rati Golijashvili has had a chance to present at the world renown TEDTalks' platform, and to talk about the emerging threat of antibiotic resistance and its viable alternative – Bacteriophages.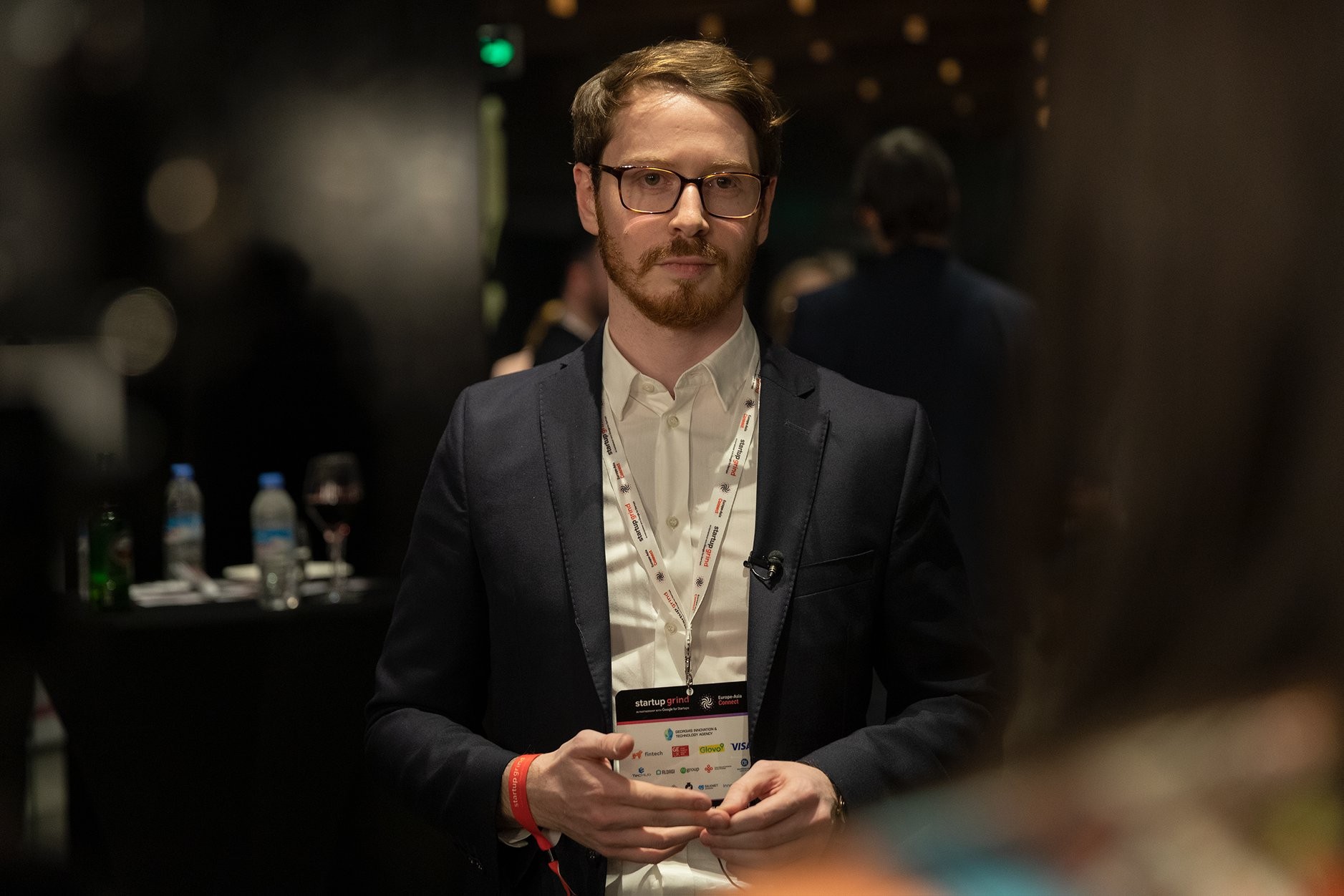 Optio.ai - Giorgi Mirzikashvili
Optio.Ai is a fintech startup, with AI products enabling banks to precisely categorize their customers' transactions, and create a conversational banking experiences that help people to manage their personal finances.
Last year, we covered several important milestones from the company's development roadmap, and have notable achievements. First of all, the partnership with one of the biggest banks on the Georgian market - Liberty Bank. This is the second bank in the local market that is partnering with our startup, and using AI fintech products.
Another big success was the recognition of our startup with a 100,000 GEL grant from The World Bank and the Georgian Innovation and Technology Agency. The grant allowed our company to acquire new talent, and to continue research and development activities in the field of machine learning.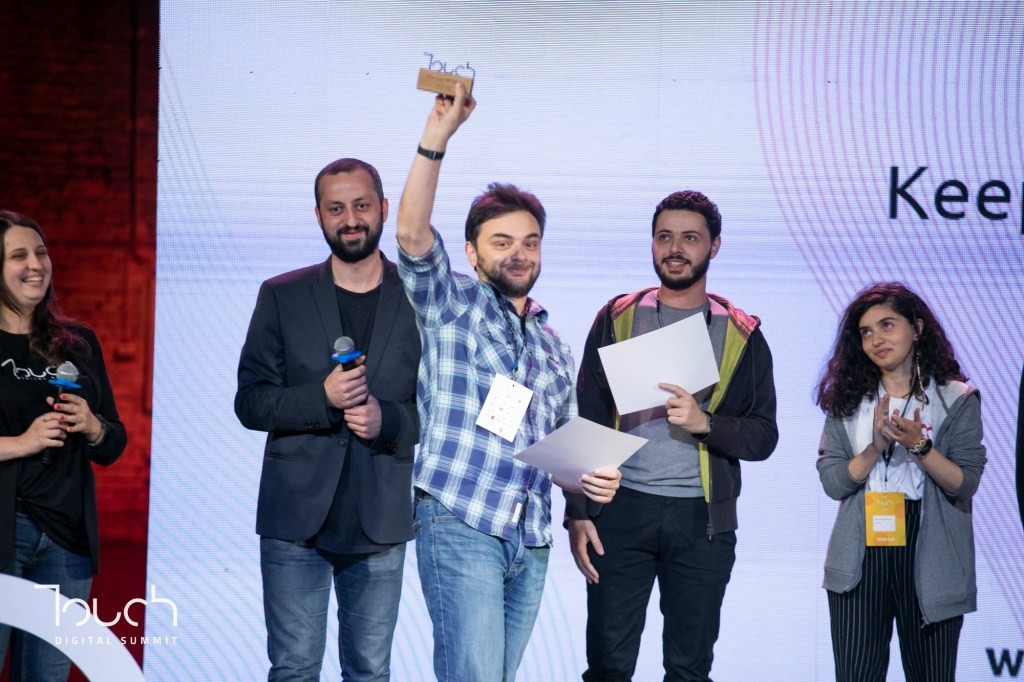 Also, a very important deliverable was the launch of an innovative and fully automated banking chatbot, in partnership with Terabank. Since its launch in mid-July, the chatbot has offered an absolutely unique opportunity for Terabank's customers. Users of the chatbot can access the same financial services which had previously been provided only in-branch or through conventional digital channels.
LiveCaller
2019 Year was incredible for LiveCaller. From 0, we managed to launch the product, got first clients, our team was increased from 2 to 10, and already working on scaling up.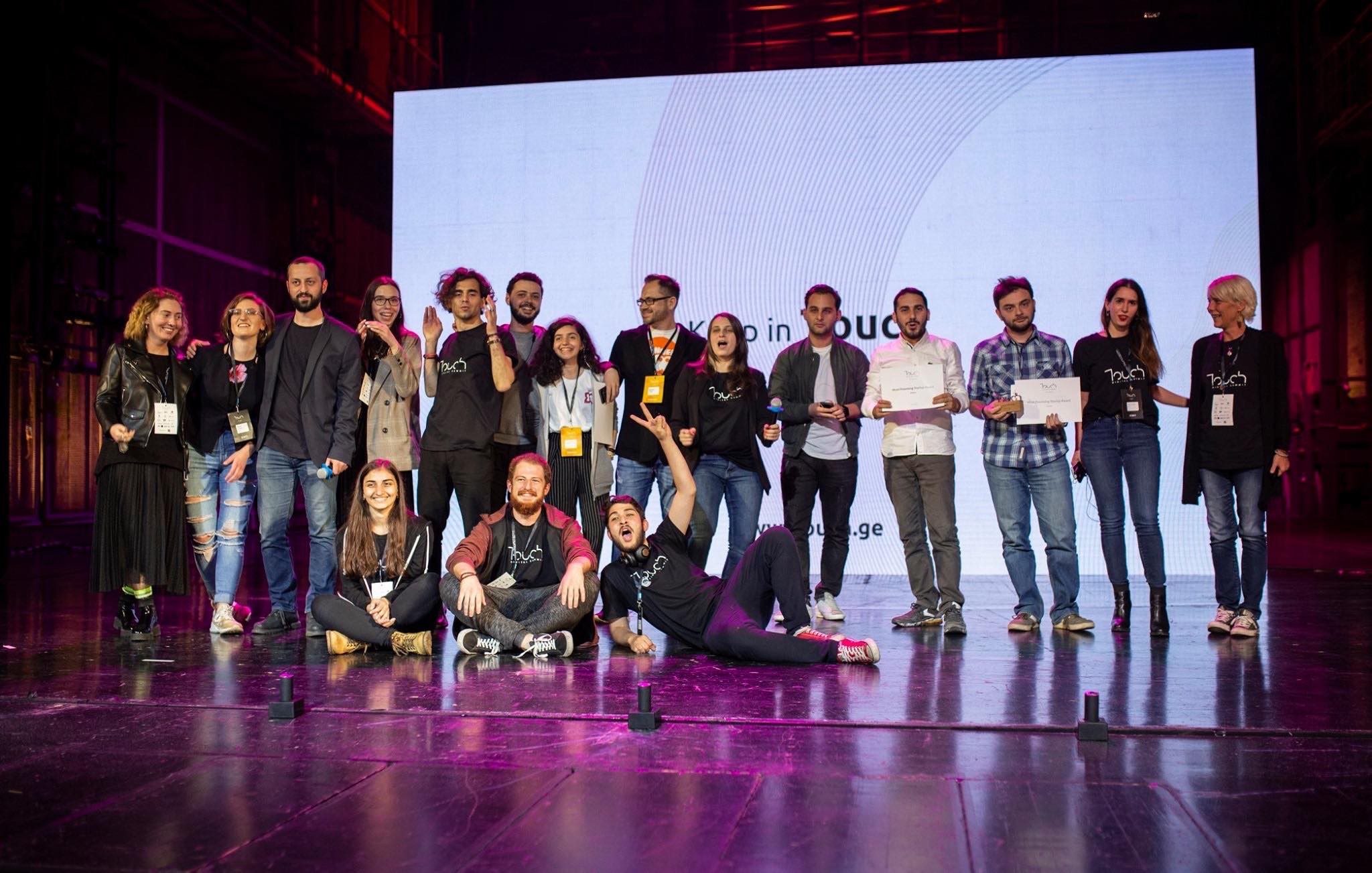 We have also won a GITA grant worth 100,000 Gel, the QITCOM 2019 Startup Competition in Qatar, second place at a Touch startup summit, and received many other awards.
Influence Georgia
2019 was an extraordinary year for Influence Georgia. The startup achieved tremendous growth, doubling its revenue, and securing leading local as well as international companies operating in Georgia as clients. More importantly, Influence Georgia was one of the first Georgian startups to secure venture capital financing from foreign investors. The company raised over 1 million GELi, which will be used to build a fully automated influencer marketing platform - echolize.com, to be launched in March, 2020. Next year, apart from the platform's launch, we will focus on expanding our business internationally, and further bolstering our success on the local market.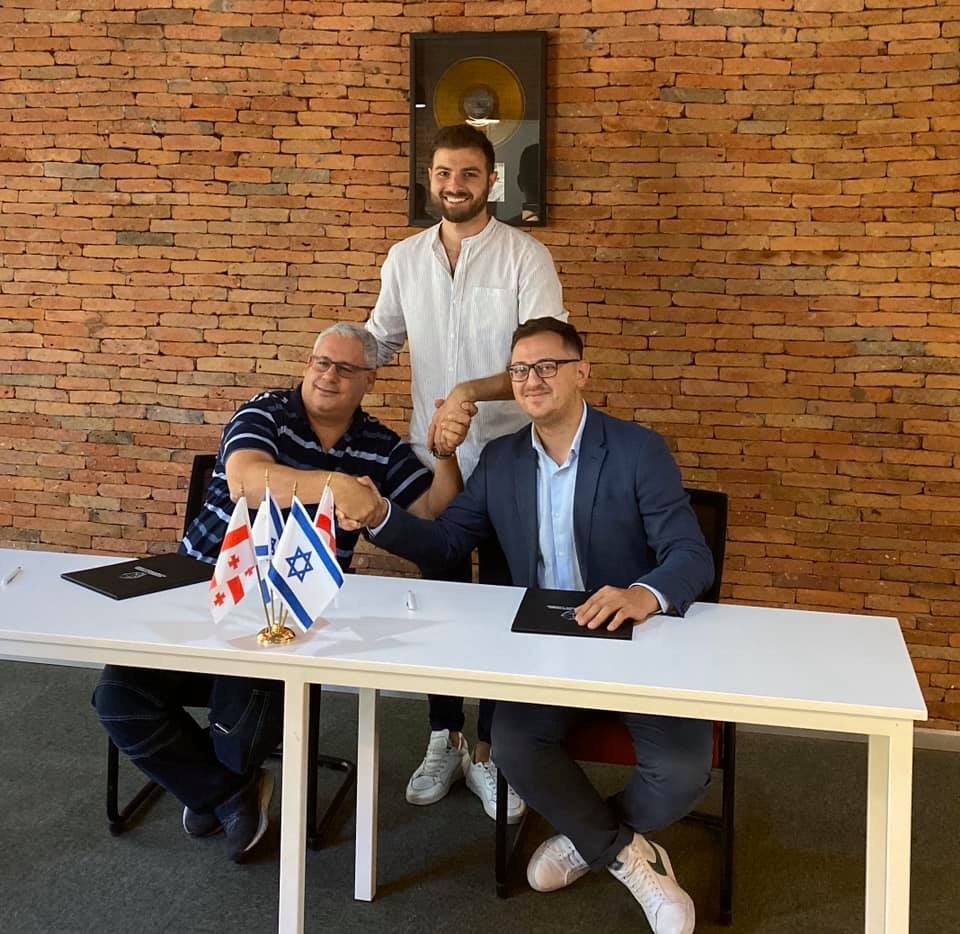 Tene
In 2016, Ginventor decided to introduce the first Georgian branded USB cable to the Georgian market, and sell it. The product soon gained wide popularity, resulting in increased sales. Inspired by this development, we made a decision to launch the cable production in Georgia and keep production associated costs and money outflow within the country. This would facilitate business development in Georgia, contribute to the development of the economy, and create employment opportunities for the local population. While contemplating on the matter, we saw one more benefit that we could implement....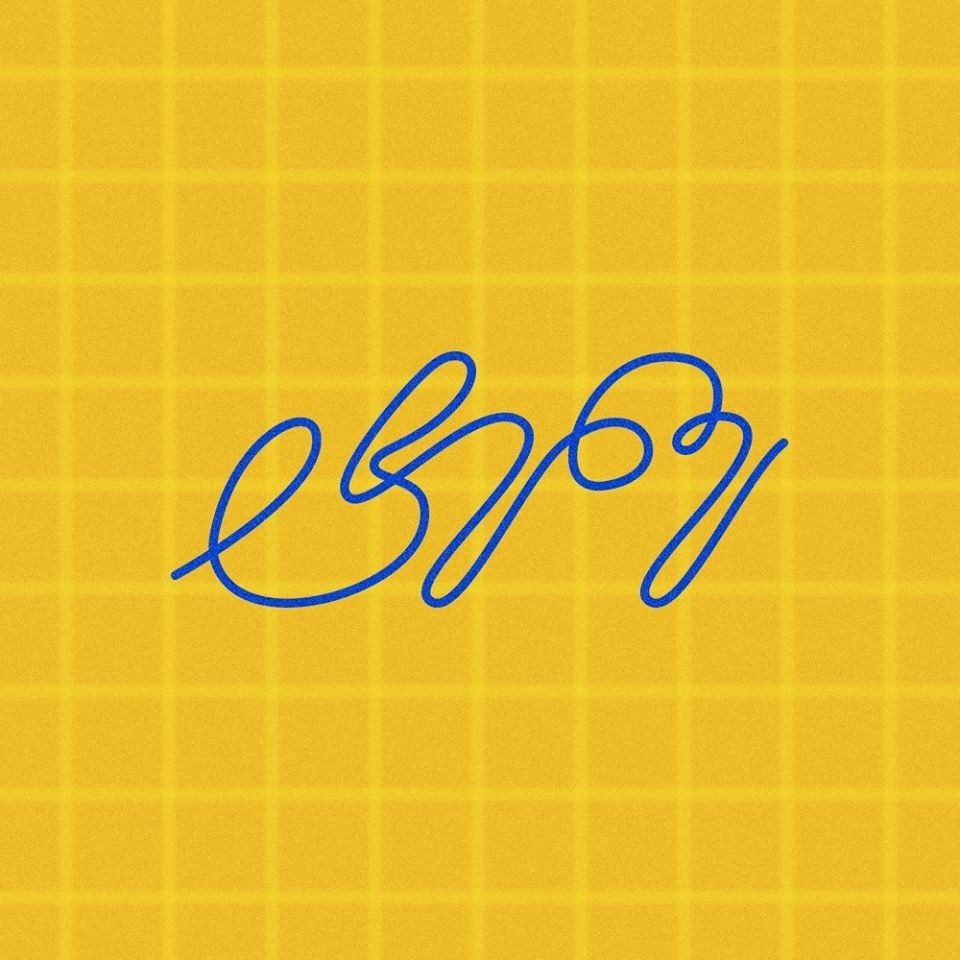 An eco-friendly solution to the production of the cable. Product research and development gave us an opportunity to create the first eco-friendly, green cable made of recycled plastic and polyethylene waste. Such production will help us to fight environmental degradation and climate change, as well as create a value for our customers by providing high quality, environmentally friendly product.
Wely
We just started last year and now we are the best innovative solutions company in Georgia, which sounds good, and feels great, but we are still in the process of working hard to create the most innovate solutions, not only for Georgia. We would like to thank all those who supports the business to make us what we are today.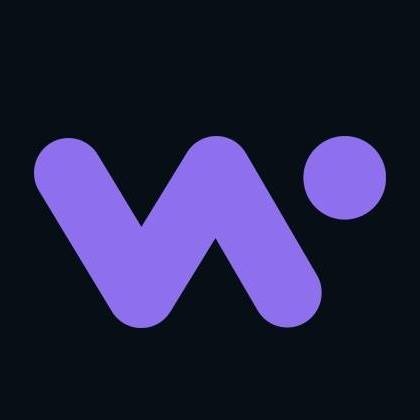 We are happy that we were winners in the TBC Business Awards, in the category "Best Innovation of 2019". It's important for our future plans.
Plastic Watcher
Plasticwatcher.ge is about personal initiative and protest and activism, and respecting social enterprise is the core principle. Its mission is to reduce plastic waste and pollution, to inspire people to follow a zero waste lifestyle. Plasticwatcher.ge knows that nearly all trash can be recycled and upcycled. By collecting household plastic waste and expired advertising banners, as well as rolled up materials from our partner organization, with whom we create sustainable fashion items.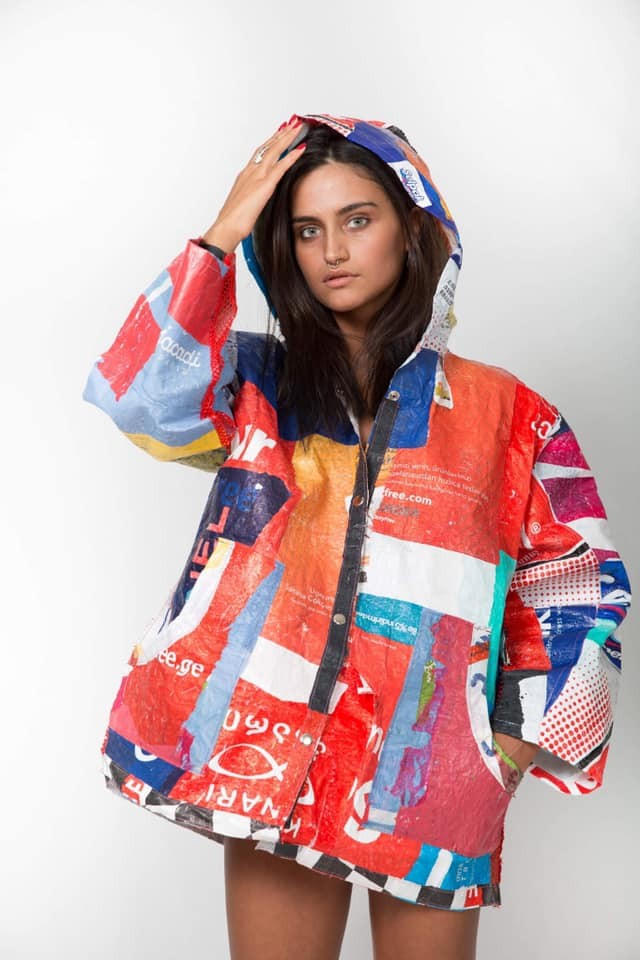 We make handmade recycled plastic bags, raincoats and other sustainable fashion accessories, which offer an important solution to reduce plastic pollution by up cycling for further use. We advocate for the reduced use of new plastic bags by creating sturdy and trendy bags from upcycled plastic waste. In case your item get damaged, you can easily mend them, using only brown paper and an iron. The core idea is to not throw out, but repair items. Mend your sustainable fashion Items by yourself, and use it, till it is truly worn out. We seek future partnerships to help scaling up our circular economic activity.
The core principle is to fight plastic pollution by reducing, reusing and upcycling plastic and other material into sustainable fashion products. To work with people on changing pollution behavior pattern, and to inspire them to work towards better days.
Shelf Network
Shelf is an arbitrage network for cross-border vehicle trades. By providing infrastructure where sellers can re-market and run the same vehicle auctions, synchronized across different online marketplaces.
The available inventory for remarketing in our network expanded to up to 500,000 vehicles every month, and that was achieved by contracting with leading international companies such as: BNP Paribas, Arval, IAAI, CARFAX.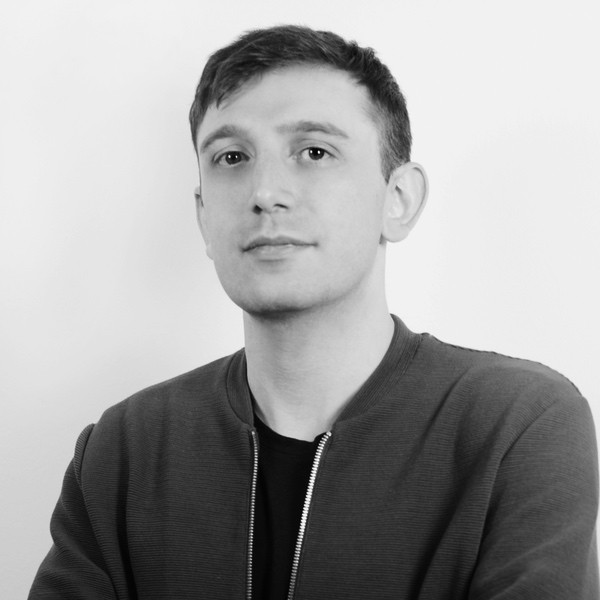 The company opened an asian office, and with our Japanese partners we established the ShelfAP (Asia, Pacific,) which is responsible for building the Shelf trade infrastructure for Japanese car exports in South East Asia. Our first client marketplace is coming to New Zealand in January 2020.
Lingwing
The company had 250% growth this year compared to the previous year.
We have 80,000 new users.
We won the following contests Seedstars, TechSummit, YTILI.
We have found partners who will export Lingwing to the Bangladesh market.
Also, we have almost completed a Georgian language course, and also a B1 level in English language.
Basement
BASEMENT is the first bilingual digital archive of Georgian independent music aimed at researching, preserving and sharing contemporary Georgian music. The web platform functions as an archive, music label, and online store, and combines information about independent music from the 60s to the present in one space. The creators of the platform are Elene Margvelashvili, Tamar Chincharauli, Nino Imerlishvili, Elene Zhorzholiani- all members of the GPB's 'Communicator' team. An Alpha version of the platform was created in 2019, winning the Social Impact Award and the main prize of the British Council Creative Ideas Competition.