Founder of Binance Visits Georgia and Says that the Country is the Hub of Advanced Financial Technologies
Founder and CEO of Binance, the world's leading cryptocurrency and blockchain infrastructure provider, visits Georgia for a first time. During the visit he meets with Irakli Garibashvili, Prime Minister of Georgia, business and crypto communities.
Georgian prime minister Irakli Garibashvili and Changpeng Zhao discussed the "stable and favourable" business environment of Georgia and "significant opportunities" offered by the country to investors. The government administration said the meeting had emphasized Georgia's positioning as a hub of advanced financial technologies, highlighting its "strategic location" and "innovation-driven government". Garibashvili said that his team was ready to "greatly support" foreign direct investments, noting the country's legislation was "prepared" to regulate cryptocurrency exchange. CZ said on his Twitter that they had a great discussion about Web3 economy and Georgia. The meeting held at the Government Administration was attended by Levan Davitashvili, Deputy Prime Minister and Minister of Economy and Sustainable Development of Georgia; Lasha Khutsishvili, Minister of Finance of Georgia, Papuna Lezhava, Deputy Governor of the National Bank of Georgia (NBG).
CZ commented the meeting on the press conference: "We discussed all kinds of support from recruiting programs to educational efforts and to investments. The meeting was very positive. After this meeting our confidence in Georgia increased significantly and this will empower us to invest in the country more heavily".
Also during the visit Changpeng Zhao, and the CEO of TBC, Vakhtang Butskhrikidze held a meeting at TBC headquarters in Tbilisi, Georgia to discuss the areas of cooperation between the two organizations as envisaged in the Memorandum of Understanding signed earlier in November.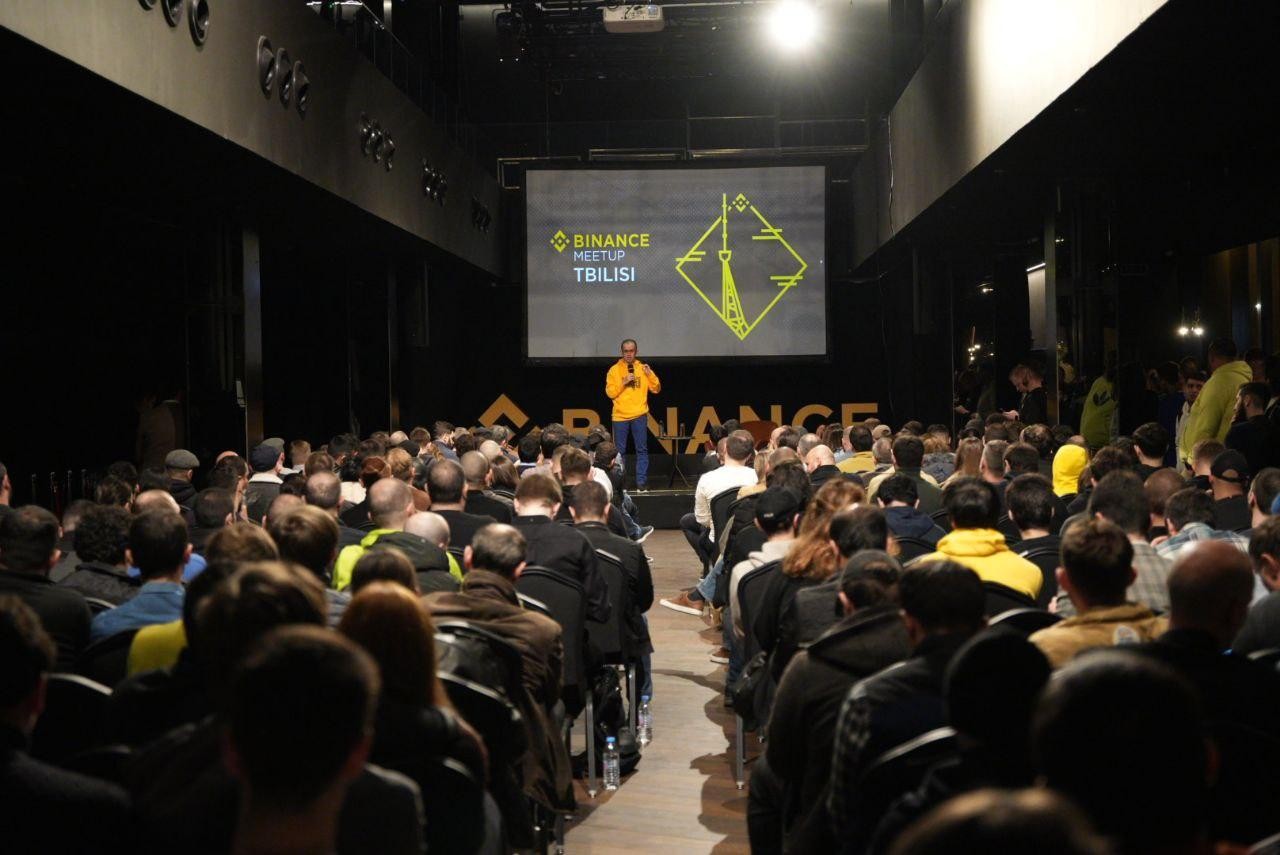 This partnership connects Binance and blockchain infrastructure provider and TBC - a leading financial institution and a top technology company in the region. This makes an unprecedented collaboration in Georgia and the wider region, which will greatly contribute to the development of the virtual asset markets and digital ecosystem in Georgia and the region.
CEO of TBC Vakhtang Butskhrikidze commented: "By announcing our partnership today, Binance and TBC have come together to make peoples' lives easier by enabling them to buy/sell cryptocurrency on the Binance platform using TBC Bank's acquiring services. I believe, Binance is a responsible global player, who understands the risks of the industry and acts in full compliance with AML/CTF procedures and international sanctions. In addition, it is our intention to create additional value to our users through financial literacy and awareness-raising campaigns. We look forward to our future cooperation, which will greatly benefit the development of the regional virtual asset markets and our customers in the years to come"
On the same day, November 30, the world's leading blockchain ecosystem Binance hosted the second Binance Community Meetup in Georgia at Republica in Tbilisi. The event was attended by over 300 people. The main headliner of the event was CZ, who was happy to answer questions from the community, as well as chat with the guests of the event and take a photo.
"Now when I come to Tbilisi, I question myself why I haven't been to Georgia before! We will have an office in Georgia for sure. There are already two people working in the local Binance team, and it looks like our Georgian office will grow very quickly. For example, a year ago, we went to Dubai, and at that time, we also had two people in the local team. Now we have 600 people in Dubai. We hope for a similar pace of work in Georgia as well." - commented CZ about Georgia and Binance's plans for development in this region.