Contributing The Development of Azerbaijan's Technology and Startup Ecosystem - Techaz
Interview with Tariyel Aghazada Managing Director of the largest technology media and event platform in Azerbaijan Tech.az.
What is Tech.az and how does it fit into a modern Marketing Technology stack?
Established in 2020, techaz is a technology media and event platform that specializes in building community by organizing plenty of international events and creating exclusive content on the topic of startup and technology.
In a nutshell, techaz is a technology media and event platform that brings international expertise and practice to the local startup & technology ecosystem.
Tell us about your role and journey into technology. What inspired you to be a part of Tech.az.
I am passionate about helping to create fast-growing startups. Centered on values, recruit the best talent, and develop them with a pace of rockets. I have mentored over 50 startups in addition to my job at techaz as Managing Director. I have also organized more than 40 international & regional events such as conferences, hackathons & fireside chats. In 2018, I founded and exited my first startup company (Webspace). It was my first startup exit.
Now, I am responsible for fostering engagement opportunities and managing dedicated programs to add value to our global networks of startups, companies, digital innovators, mentors, investors, government agencies, universities, industry experts, and media-across various industries (FinTech & CyberSecurity, Media-Tech, Health Tech, Commerce, Smart City & IoT, AI, Blockchain).
I'm also a failure enthusiast, passionate entrepreneur, and supporter of the Azerbaijan startup ecosystem. My personal belief that the mother of innovation is a failure, motivated me to be a local organizer of the Azerbaijani chapter of Fuckup Nights, a global movement and event series that shares stories of professional failure.
In 2020 I've established with my partners our 2nd tech company techaz for the local and regional startup ecosystem.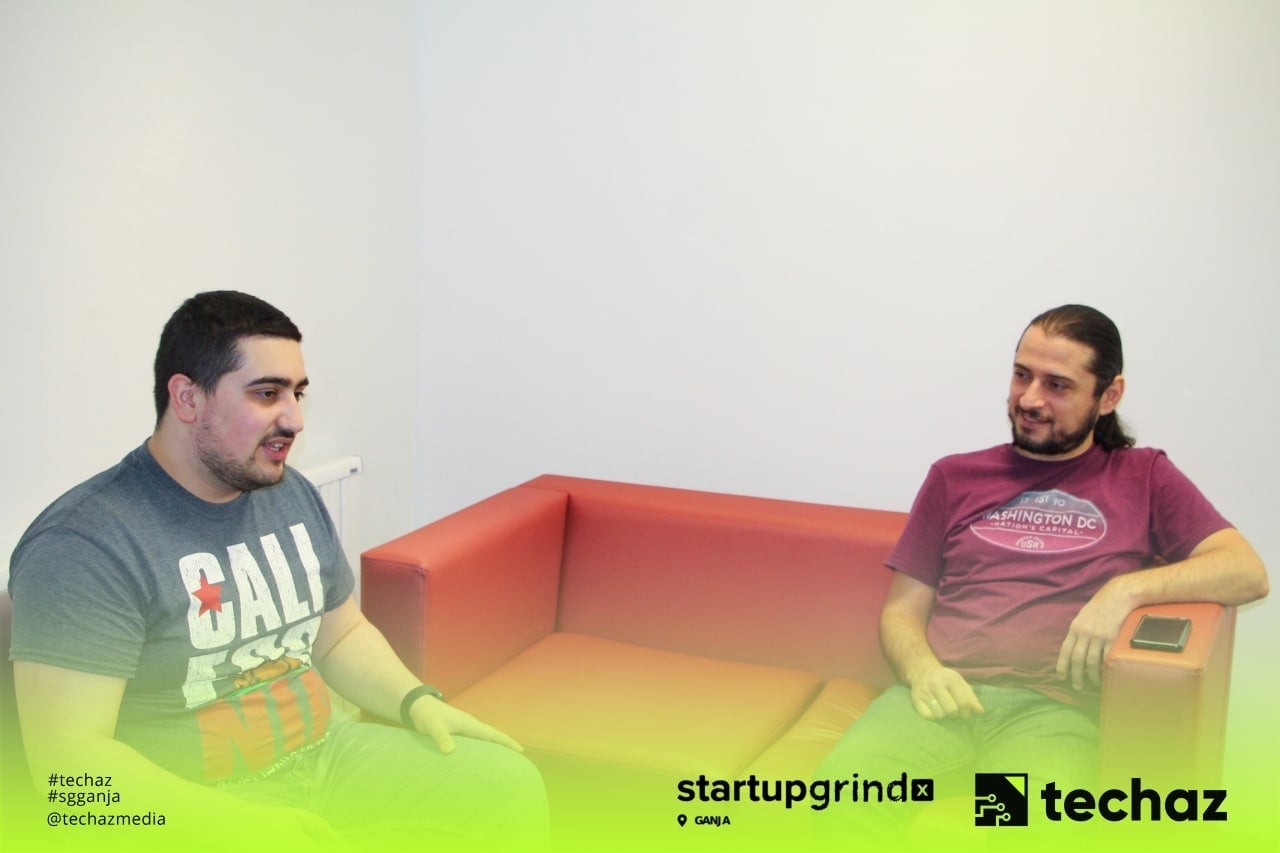 What does your Ideal Customer Profile look like? Which industries and geographies are you currently targeting with your platform?
Our main customers are corporations and their innovation divisions. We are offering corporate innovation programs for medium and large companies in Azerbaijan and the region. Mostly we are working with banks & holdings. Some of our customers are Coca-cola, Pasha Bank, AzerGold and etc. You can see all our portfolio companies on our official website.
What data are you looking at to predict a potential comeback for events, whether virtual, hybrid or in person?
As mentioned, we have previously held local and international events on more than 50 different topics. Based on the events we have already held, we can determine the success or failure of the next events. Of course, the information of tens of thousands of participants in our previous events helps us in this process.
What startups in the technology industry in Azerbaijan are you watching keenly right now?
We are watching keenly for gaming, e-commerce, and Fintech startups because we could estimate the potential of local founders and calculate the rate of success of all industries in Azerbaijan.
What has the past year looked like for you and what were the main challenges for Azerbaijani startups?
As you know there were some restrictions due to the pandemic last year and all our events were held online. We believe that 2020 was a successful year, as our events have reached the target audience. In general, the problem for Azerbaijani startups was remote work and financial problems. Due to the financial difficulties caused by the pandemic, investors did not risk investing. I want to mention that about 30% of our startups failed last year.
What are your plans for 2021?
Our goals for 2021 are to reach a wider audience, expand our media and event audience, and add global companies as well as local professional companies to our customer portfolio.