Wine Ties Launches First Georgian Wine NFT
Wine Ties is a small wine brand based in Georgia, the oldest wine-producing country. In 2018 the idea was created and soon after their first official bottle was produced. The story started with Saperavi - Dry red and soon after they have added Semi-dry Rose as well.
"From day one our mission was to create a brand and product which is different and understands you in a very perfect way. To do this we needed tasty and flavorful wine but we did not stop there".
"The main difference from other wines which we see every day is that every bottle we produce is unique: we never intended to become big, we always focus on each experience separately".
Each label is painted individually by our designer Gvantsa Lezhava based on customer preferences and stories that they share with us. To help people express their feelings and emotions - and what is a better way of doing it than wine and art combination.
"This is the philosophy which Wine Ties was built on and for now we have hundreds of stories and messages sent via our wine".
"As new technology evolved we decided to digitalize our uniqueness and offer people a limited edition hand drawn NFT collection based on human emotions, feelings and occasions we all go through," founder Giorgi Apkhazava told CBW.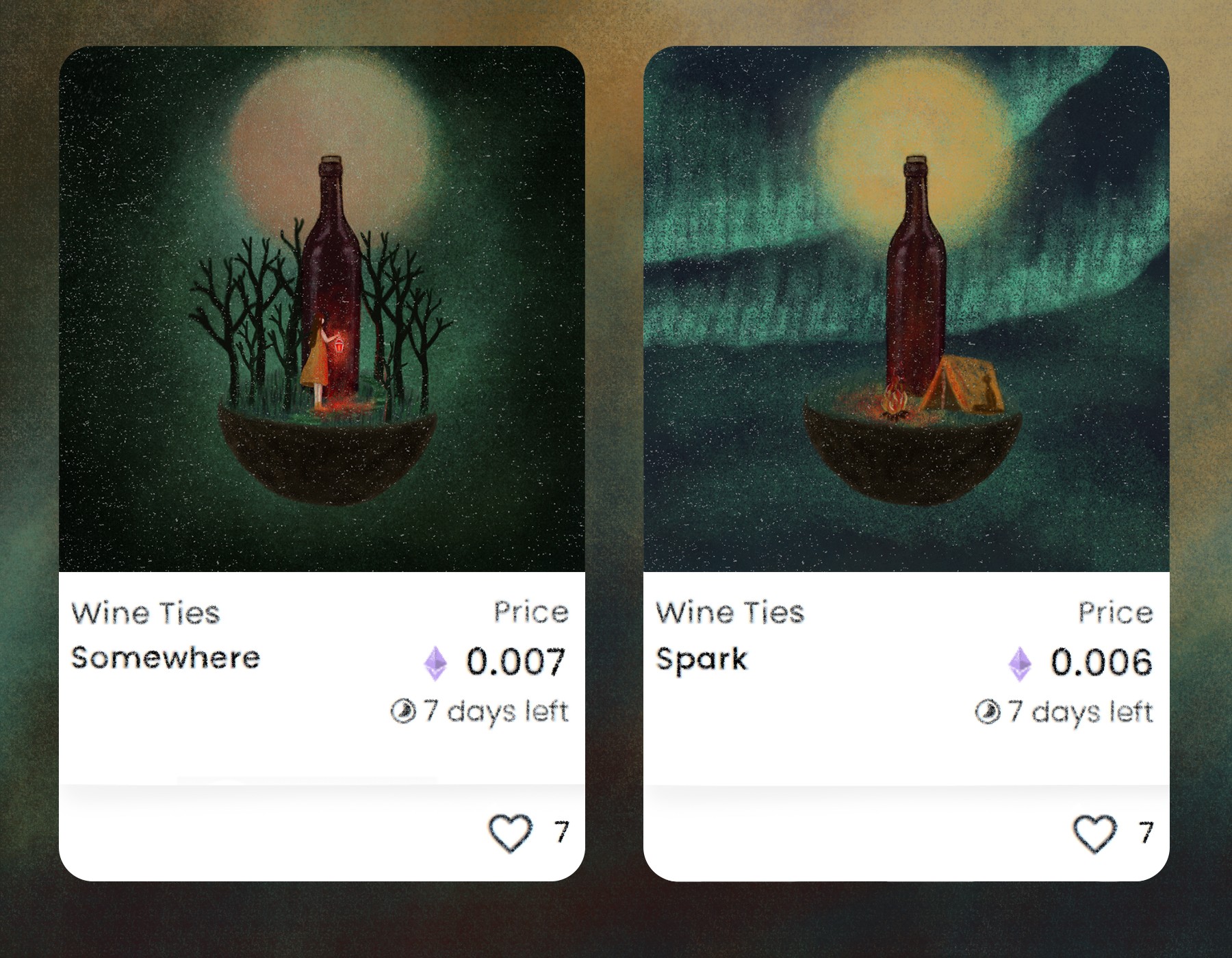 "For several months we were developing the concept and meaning for each illustration: we try to use all emotions we met during these 3 years,"he added. "We minted our first 20 NFTs in early April and plan to add more weekly".
The collection is available on Opensea platform. - Company also plans to offer special benefits to NFT owners which might be happening next year.
Collection - https://opensea.io/collection/wineties
Facebook - https://www.facebook.com/wineties
Instagram - https://www.instagram.com/wineties
Twitter - https://twitter.com/WineTies