Villa Abastumani - New Architectural Project on the Site of Former Ropeway Station
The MUA team started working on the current project of Villa Abastumani in 2020.
In the town of Abastumani, the project area of ​​Adigeni municipality, which is located between the river bank and the cliff ridge, with a completely different look and structure from each other, there are two-storey concrete and one-storey brick buildings of the former ropeway station. These historic buildings have lost their original function.
The aim of the project is to preserve the structure of these culturally valuable buildings and transform them into viable spaces.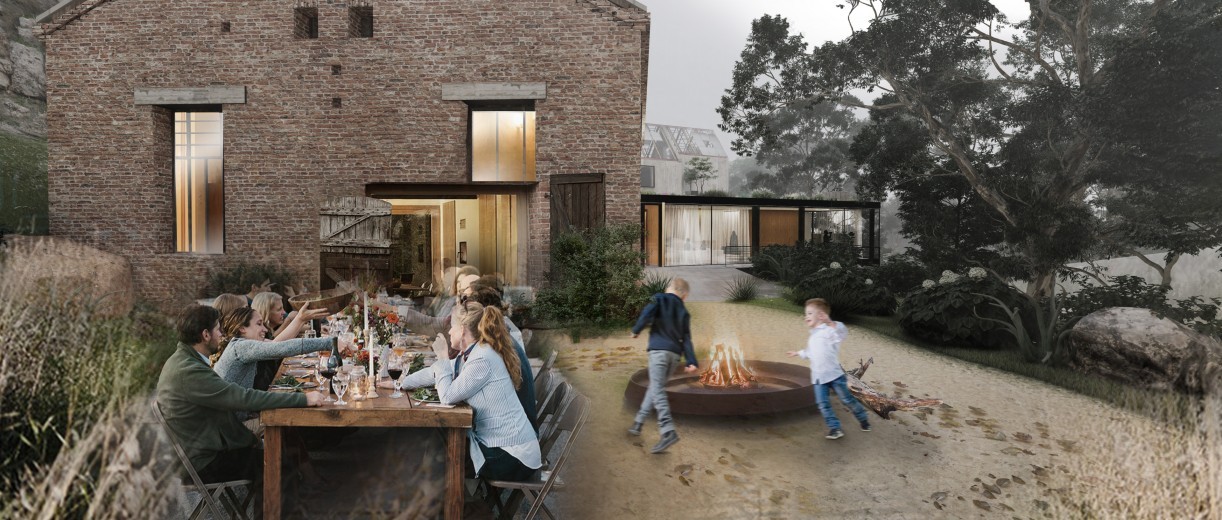 When working on the Villa Abastumani project, the main challenge of MUA - Architecture & Placemaking is to transform the existing distance between brick and reinforced concrete into a single, organic space.
Although the volume of new buildings is a connecting element, its aesthetic expression maintains contrast as much as possible. The brick auxiliary building with the architectural typology of the Empire and the reinforced concrete ropeway station created during the Soviet period are somewhat interconnected, while the new volume, on the one hand, intensifies the contrast and, on the other hand, encloses the buildings as a whole, allowing new dialogue between them.
In addition to Villa Abastumani, MUA also owns projects such as: "Fabrika", Hotel "Hilton", Tskneti Residence, Holiday House on Green Cape and others.