Story of Hotel Zebo - Place Where tourism in the Village of Gobroneti Started
This story is about a resident of the village of Gobroneti, Zebur Bolkvadze, who, we can confidently say, "brought" tourism to this village. He managed to fulfill his dream and today this village has already received visitors from more than 100 countries.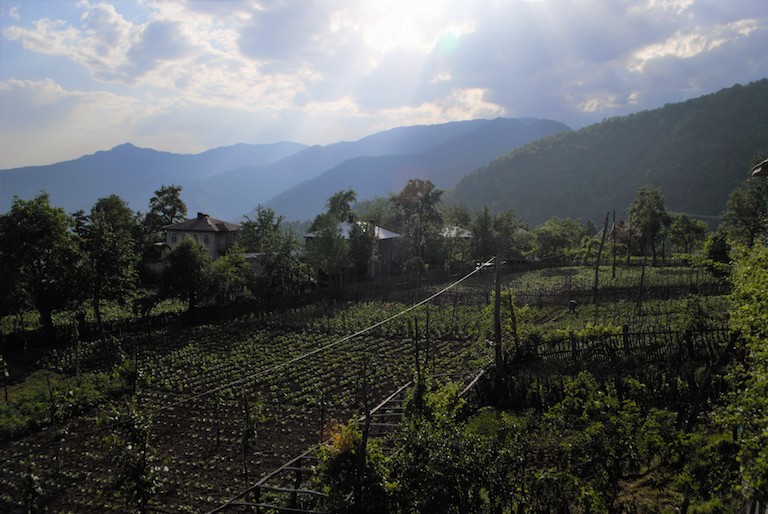 Mr. Zeburi himself told Marketer more about his history:
The idea of ​​receiving tourists in Gobroneti was born in 2005 in Montenegro, as part of one of the projects. I was sent to Montenegro by USAID as a representative of this village and as a beekeeper. At that time I wanted to do a honey processing plant. It was here that I saw people talking about ecotourism, agritourism, showing us videos. I always wanted to do something in terms of tourism in our country. During the communist era, Adjara was a closed zone and no one was allowed here without a permit, therefore, there was virtually no tourism in this area.
In the end, it so happened that these 22 people brought 5 ideas from Montenegro and then we presented them in different cities of Georgia. Starting with my family members, no one believed in the idea of tourism, however, we got our first tourist on June 1, 2007 and since then we already have visitors from more than 100 countries.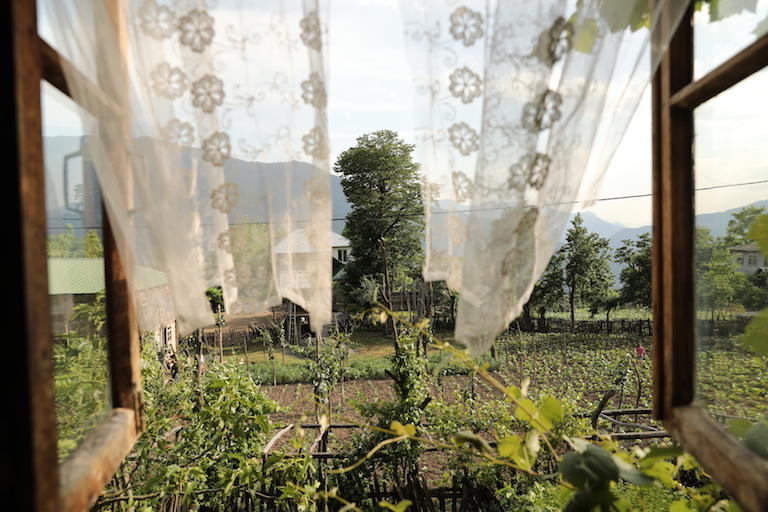 First tourists
I had not seen much of anything at that time, so I tried to show them our daily routine to tourists. This included preparing our dishes from Adjara, the process of distilling chacha, cutting tobacco, looking at all the ethnographic, old items that I could find at home, and they were watching all this with great interest.
When the first tourists came, the whole village would gather, look at them like an alien and try to learn as much as possible about them. However, time has passed and tourists in Adjara are no longer taken by surprise - it has become our daily routine.
Hotel Zebo
Our hotel is a three-storey wooden house of old Adjara construction type. When we first opened the hotel, on the third floor, we were receiving guests next to us. The increase in the number of tourists led to the fact that we could not go to the third floor and we arranged the second floor accordingly. On the second floor there is a rather large hall, which can accommodate about 70 people. More than 100 ethnographic items, certificates of appreciation, awards, etc. are exhibited in this hall, however, these items will soon be moved to the ethnographic house.
It must be said that the idea of an ethnographic museum was also born in Montenegro. When we got there, we had our first dinner at the Ethnographic Cafe, where a lot of people were gathered. It all looked so good that when I decided to make a hotel, I immediately thought that I should create a similar space for tourists.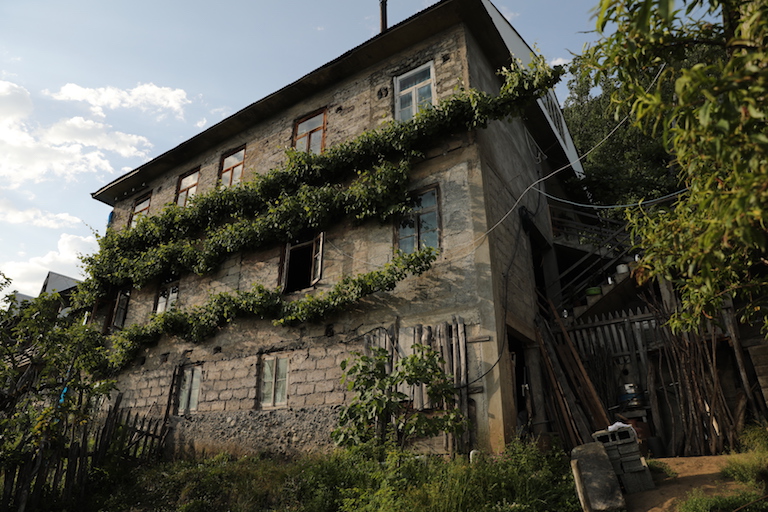 Everything is environmentally friendly
I am a member of the "Association of Producers of Ecologically Clean Products" and do not use poisonous chemicals. On my farm you will find grapes, kiwis, blackberries, raspberries, cucumbers, tomatoes, corn and many other natural, healthy products. Accordingly, I offer my guests fruits, vegetables or dairy products grown here.
Future plans
When I'm done arranging ethnographic museum, I plan to set up a cellar on the first floor of the house and also a swimming pool in the yard. Also, there is a pretty nice view from the high floor of my house, however, we do not have corridors here and I am going to do the same for the house. In a word, I plan to make my hotel even more comfortable for tourists.
This article is translated from Marketer.ge