Webhr.ge Invented a Way to Save HR Managers Time and Simplify Processes
Webhr.ge is cloud-based SAAS (Software as a service) product made for human resource management. The startup recently won GITA's 100 000 GEL grant to develop their idea.
''The idea came from personal needs and negotiations with my friends who were seeking cheap and reliable solutions for their companies.
We made a cheap product for mass use and therefore helped small and medium-sized companies be compliant with the local government regulations (Timesheet, employment information). Using our service, HR managers are organizing their work at one place and have no risk of penalty from the government side,'' explained Zakaria Khitarishvili in the conversation with CBW.
Webhr.ge targets mainly small and medium-sized companies, from 20 to 400 employees, any kind of industry and their end-users are mainly HR managers as well as accountants, lawyers and Mid-level managers.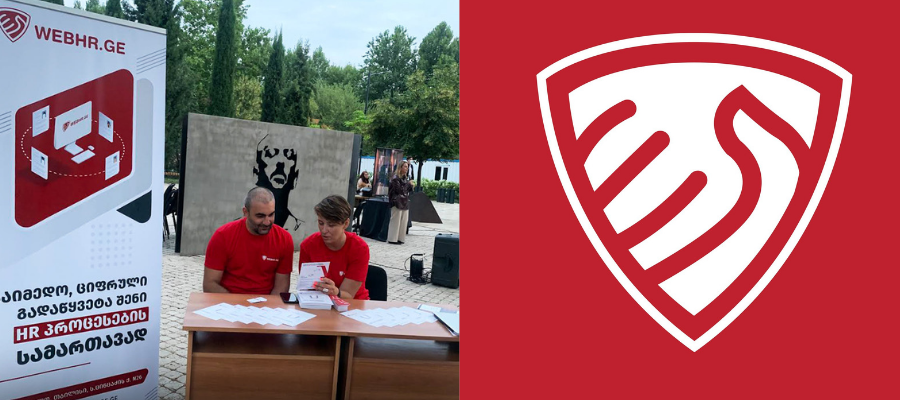 Human Resource Managers can work more efficiently with Webhr. As a result, we were curious about the technologies they use to bring their idea to life:
''We are using WEB technologies for product development, on the ideation process we used Draw.io, balsamiq.cloud, Trello - for Task Management, GITHUB and GITLUB for software development and code management. Brand identity and brand strategy developed GRAPEWINE MARKETING AGENCY.
We have calculated that on average our system saves 23 minutes for HR managers per employee, this means that in a company with 150 employees, HR managers are saving 7 days per month. In addition, using our software the HR manager's work is organized in one place and avoids embarrassment and lowers the risk of penalty from the government side,'' said Zakaria, the founder of the startup.
Webhr team is preparing for the next step of investment in their service, and one of the Georgian GPS service provider companies is interested in investing in the startup.