The Last Tarot - a Georgian Tarot Card Created by Three Artists
Art critic Davit Apakidze, who is actively involved with the Tarot card, came up with the idea of creating a Georgian version, which he worked on with artist Gvantsa Jishkariani and photographer Nata Sopromadze.
Within the framework of the joint project, a different interpretation of the Tarot card was created, which revolves around the alternative art scene in Tbilisi and is inspired by this field. Young, creative and distinctive individuals are presented in the form of various arcana of the Tarot, beyond which the character of their symbolic meaning is felt.
Gvantsa Jishkariani calls the special style of portraiture a post-apocalyptic aesthetic. Ancient Greek culture, art history and Georgian fashion are combined here. It is such a visual solution that makes this series of tarot cards unique.
The classical understanding of the Tarot card is a combination of feminine and masculine energy. In this case, its more diverse face is created and goes beyond just two energy boundaries. In an interview with Vogue, Davit Apakidze notes, "The Tarot card reinforces the stereotype that men are active and strong, while women are passive, emotional and mystical. I wanted to show that this is no longer the case."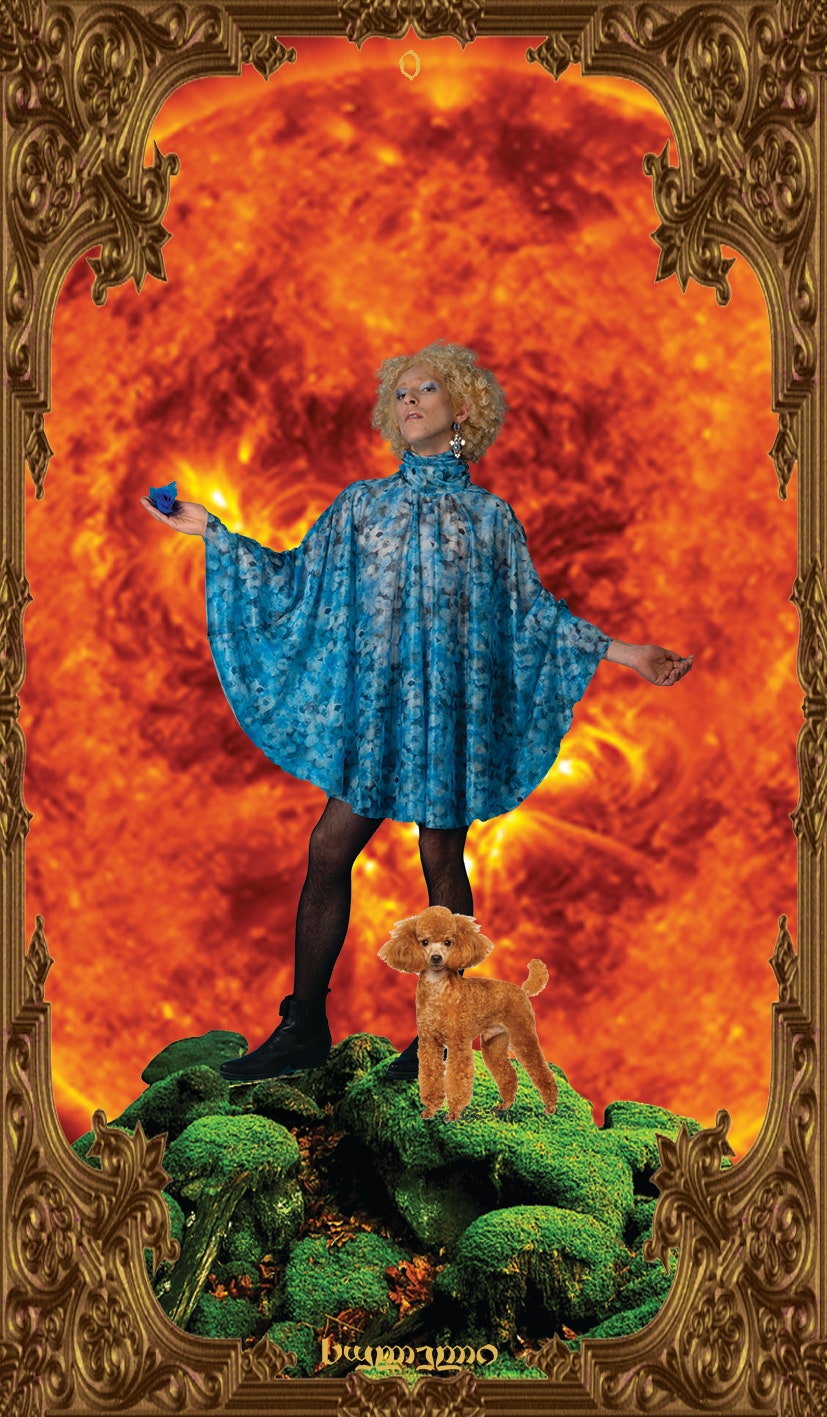 The tarot card created by the three artists has a functional meaning as well as an aesthetic one - each of them retains the corresponding symbols, albeit with a subjective interpretation. I am completely free visually, so I had to decide for myself, I would usually present it as a picture, as it is in the case of a classic tarot card, or as you can see now. The final idea also came very easily and naturally. As soon as we created the first visual, we realized that it had to be like that. " - Gvantsa Jishkariani.
Arcans give a uniform look to the style of performance, however, as Gvantsa Jishkariani says, it is easy for her to understand their chronology - when they were created, because she herself realizes and feels the progress she has made in the work process and refined in terms of performance. Moreover, she has never worked on creating a similar design before.
Due to the original and distinctive design of the Tarot card, the authors of the project decided that it could be used as a poster. That's why posters along with the Tarot card will also be printed as an independent work of art and you can find both of them exclusively in The Why Not gallery gift shop. It is noteworthy that several of them also became part of Gvantsa Jishkariani's exhibition.