Social Impact Award Finalist Green Enterprises that Care for Environment Protection
"We are the first generation that witnesses the climate change effects and at the same time, we are the last generation that can do something to halt this process", these words by USA Ex-President Barack Obama explicitly demonstrate the current challenges on our planet coming from the uncontrolled use of natural resources and concentration of heating gases for many decades.
Though time passes and people show growing responsibility for the environment – previously, ecology was less prioritized by companies. Over the past period, the number of green enterprises has increased all over the world and their key values are based on climate change prevention and environment impact reduction philosophy. Similar green enterprises prevail in the Social Impact Award program, one of the biggest social entrepreneurship projects.
Plant Hotel by Butko
Plant Hotel by Butko appeared 3 weeks ago after it introduced an innovative plant care hotel. The company provides plants care and accommodation services, as wells as healing, re-planting, and soil renewal services. The company also provides phone consultation services. In the plant hotel, the company hosts your Green Friends when you are busy or stay outside of the city. This idea arose amid the pandemic when we had to quit job places and had much time for plant care. For 18 months, I have studied all stages of plant growth and care. As a result, we established a Georgian-language platform with due information on plant care issues, the company founder Tamar Razmadze said who established the company together with her friends Archil Ghoghoberidze and Maria Sherozia. We plan to expand our enterprise with the support of Impact Hub and other friendly organizations to upgrade public awareness on plant care issues. In long-term prospect we plan to open green eco-friendly hotel with rapidly growing plants farm, Tamar Razmadze said.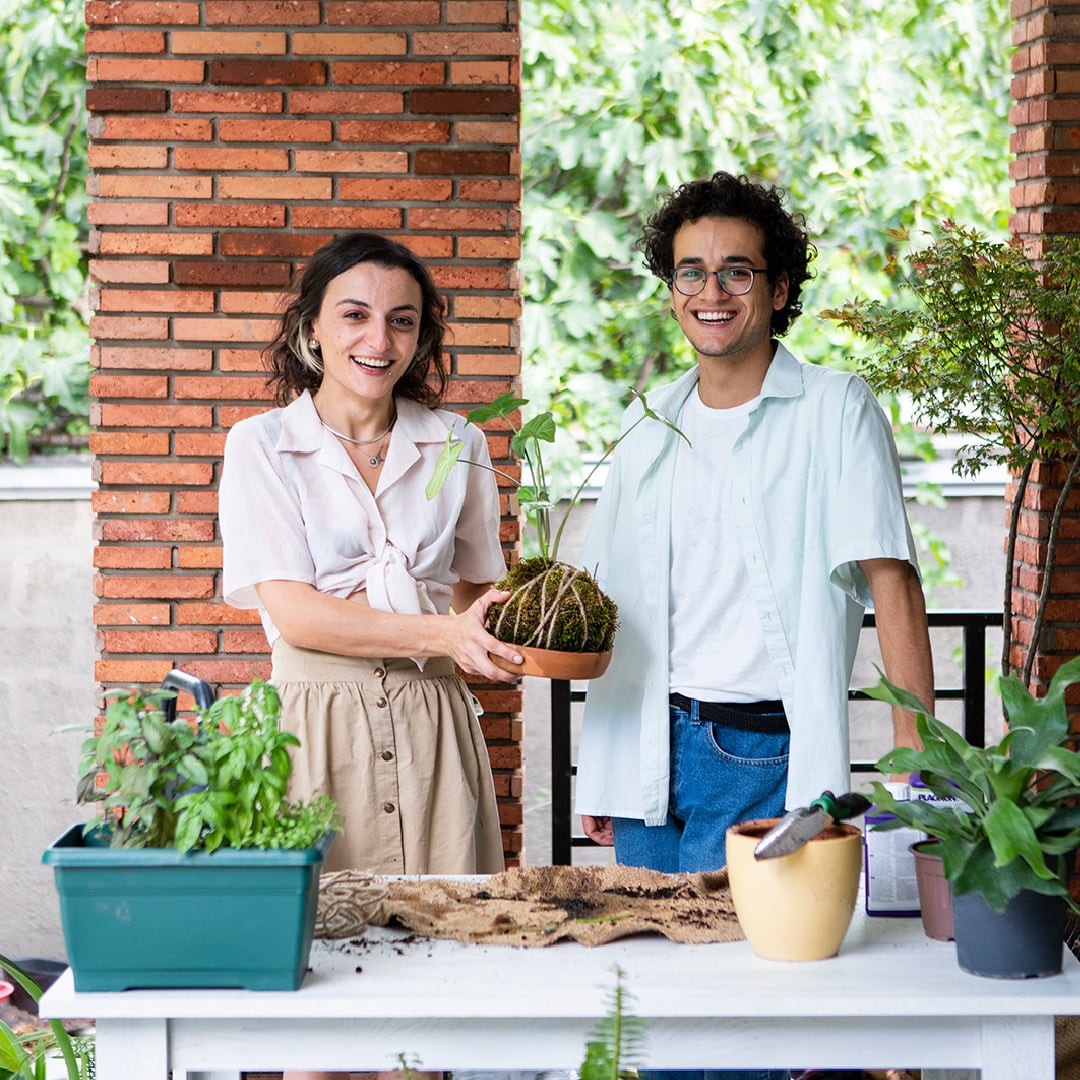 EV for Green Future
EV for Green Future is the finalist green innovative social enterprise of Social Impact Award. The company produces charger equipment for EV owners and rents due to infrastructure services. As noted by the project author David Khasia, today, the world lacks EV chargers and this service will benefit EV owners in the city. The service is provided through a mobile application, where interested persons and companies also have the opportunity to place ADs.
The company launched production of EV chargers 4 years ago, while rental of services started later, David Khasia said. "All of us can step forward towards a better environment and this product is a good solution for people prioritizing environment protection", David Khasia said. "Our objective is to make a contribution to climate change prevention. We feel responsible for environmental protection. With the support of other people, we can reduce environmental impact, David Khasia noted and added that Social Impact Award will help popularize the project. We make our products for the Tomorrow and we plan to obtain due accreditations and certificates and enter European and American markets, David Khasia pointed out.
Catch up Box
Have you ever heard about the monthly subscription to gift boxes?! As a rule, these boxes are full of cosmetic products. And now, Catch up Georgia has decided to create an innovative platform for monthly subscription to boxes full of eco-friendly products and share the wasteless life philosophy to wider audience. QR code displayed on the box opens access to the application with integrated smart eco calendar.
This application will send you everyday useful advices and information on this or that ecologically clean products. "Our key objective is that each element of the project and the products fit sustainable development goals and make them maximally ecologically clean. We try to teach our customers how important ecologically clean products are", Elene Evsia said and added: Our generation has no right to live on the resources of next generations". Therefore, we should pay more attention to environmental issues, green startups and products, she said. Notably, the boxes will primarily contain ecologically clean products manufactured by Georgian startup companies, including body care products and other essentials, such as metal and glass bottles, vouchers for eco-friendly stores and enterprises and so on. Elene has been developing this project together with her friend Tornike Svanidze for a year.
They have already prepared a box prototype for all age categories. Social Impact Award helps Elene attain eco-friendly goals. "I believe Impact Hub, TBC and other originations implement a very food project. I welcome similar initiatives because they incentivize our society widely, implement innovative ideas and popularize the country worldwide", Elene said. Elene plans to make her application multifunctional, enter foreign markets and translate this application into foreign languages.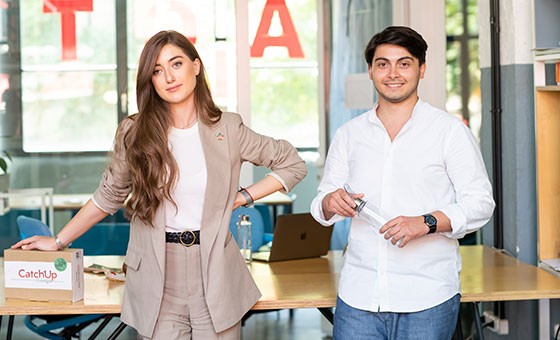 Green Bread
Founded by 18-year-old Amina Khangoshvili from Pankisi Gorge, Green Bread aims to solve problems with social development, youth education, unemployment, persons with disabilities and environmental challenges in Pankisi Gorge. To this end, she strives to restore the ancient tradition and make bread with hop yeast. "Bread is the most traded product in Georgia. At a glance it is a healthy product, but in reality yeast, one of its main components, is made artificially. I believe that everything is rooted in nature. We can substitute artificial yeast by natural products - this is a hop that is abundantly met at Georgian woodlands. We make healthy bread with hop technology without chemicals and supplements", Amina said and added that she has succeeded this technology from grandmother and ancestors.
Bread baked with hop yeast maintains taste properties and is preserved for a long period without polyethylene parks. "This technology will reduce environment pollution cycle. The enterprise will employs young people, persons with disabilities", Amina Khangoshvili said. "Through the enterprise I want to connect Pankisi Gorge with other regions, deliver our products to other regions, hold exhibitions, shape economic chain, deepen contacts. In our gorge villages are located far away for each other and I plan to arrange a movable eco-bread store to deliver products to our customs in various villages and reduce social and economic isolation", Amina said.
Amina has already developed the project and now she plans to attract financial resources. Social Impact Hub is created by such persons and organizations that are interconnected with common values, she said. Social Impact Award is one of the major international education programs for popularizing and promoting social entrepreneurship among young people.
This project continues in over 15 countries simultaneously, under the same principles, for 10 months. In Georgia this project is being held for the 5th time. In Georgia, the program is supported by Impact Hub and TBC startup support project. Social Impact Award is also supported by United National Development Program, (UNDP), Regional Development Ministry, Development Agency of Switzerland (SDC) and Austrian Development Agency (ADC.