QuickShipper - New Delivery Solution for Businesses in Georgia
QuickShipper is a newly-founded startup, serving as a delivery solution for businesses across various industries. CBW had an interview with its team.
"QuickShipper's team has a lot of experience working together in different areas, including development, logistics, e-Commerce, etc.
The idea of ​​creating QuickShipper came while interacting with various businesses. The Georgian delivery company "Elvis" often received requests from its partners to help deliver personal orders to customers with their own courier resources. This is where the idea of ​​offering this service to businesses came from."
QuickShipper became one of the winners of GITA's Matching Grants program, and initially started to work on the product.
"Based on our experience, it was not difficult to form a team and a strategy for a new venture. We had a soft launch in January and since then we have been improving the product according to the feedback of our partners. Currently, any person can use the Quickshipper's delivery service throughout Tbilisi. In the future, we will offer our customers an easy method of payment."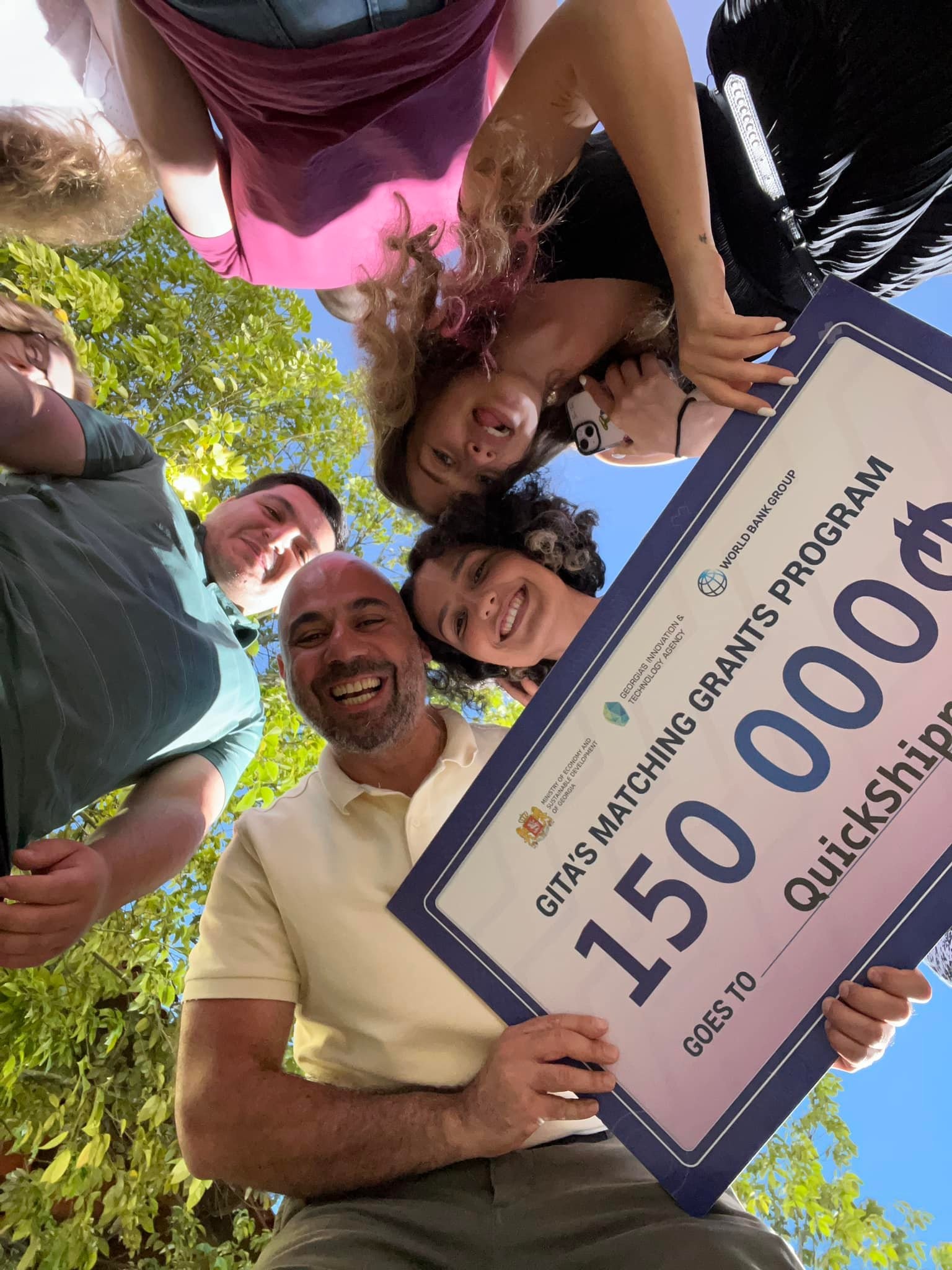 Quickshipper aims at giving small business owners the opportunity to complete their orders in one place, easily, quickly, and comfortably. No matter what method a business uses to sell its products, QuickShipper will enable it to easily bill the buyer and arrange delivery.
"QuickShipper allows businesses to generate a simple link with details of the products while purchase is made. Through this link, customers will be able to specify the desired delivery address and time and pay for the product and transportation by card or Apple Pay. The address details of the order received by QuickShipper are automatically transferred to the courier, who ensures the door-to-door delivery of the package."
Therefore, the startup enables small ventures to avoid artificial ways of delivery and payment and to serve buyers easily and professionally.
"As for the working process, it gets quite busy, diverse, and interesting. We refine our product, develop the platform and contact our new partners and manage their onboarding on a daily basis. Logistical and operational issues are also relevant, as we transport hundreds of orders from our partners every day, and we are trying to increase this number."
QuickShipper's future plans involve integrating the payment system, together with introducing regional and international delivery.
"Currently, we serve small businesses and individual entrepreneurs in Tbilisi, who need a company that will offer them a service with the following benefits:"
Door-to-door delivery;
Personal account manager;
Insurance;
Signing the Act of Acceptance;
Text messages to the customers under the brand name with the details of the order.
Interested person can fill out QuickShipper Registration link using the link and the manager will contact you shortly.