Poteria - Social Production of Former Prisoner Women
"Poteria" is a small workshop, which employs former prisoner women and also promotes developing Georgian ceramic traditions.
"Poteria" is full of colorful ceramics under the old block arches, which implies taste, knowledge and newness. The saucers are drawn up with Pirosmani characters, Khevsurian pictograms, old Tbilisi entrance halls and houses.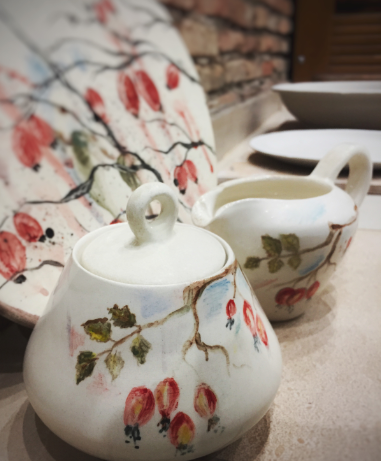 Poteria is located on Tsinamdzgvrishvili №60.