Nela-Nela's Tea - Bridge Between Georgian Tea Artisans and the UK, EU, and US
Amy, Tom, and Tim started Nela-Nela to provide a bridge between Georgian tea artisans and their home countries.
CBW had an interview with one of Nela-Nela's co-founders, Amy.
"I'm originally from the UK but spent the past seven years living and working abroad. In 2018, I decided to cycle from my home in England to Singapore. After 5,000 kilometres and 5 months, I reached Georgia and decided to stay.
The idea of creating Nela-Nela came about when Tim, one of our co-founders, introduced us to bilberry leaf tea. I'd never tried fermented botanical tea before and it was delicious. As we researched the tea market in Georgia and UK, we saw an opportunity to be a bridge between Georgian tea makers and our home country."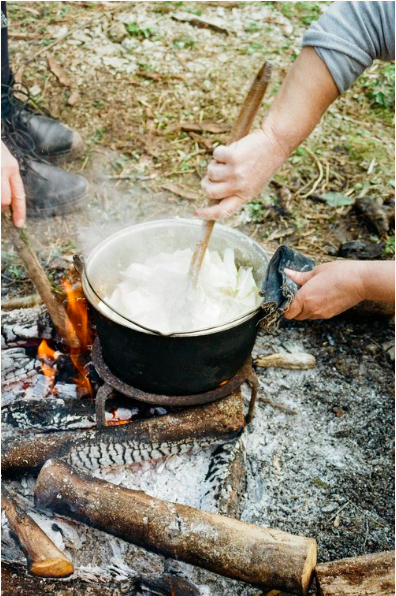 According to her, organizing the export of their first season of tea was challenging, but the process of learning new things helps them to expand the business.
"It's been an honour to meet the Georgian tea community. The tea makers welcomed us with open arms and have become our good friends. Tim speaks fluent Georgian which really helped us to connect with our tea makers.
Organising the export of our first season of tea was challenging, but everyday we learn new things that help us grow the business. We are currently launching a TikTok channel to advertise Georgian tea in the UK, EU and US."
Fermented botanical teas are unique to Georgian tea tradition.
"For centuries, communities in Adjara, Svaneti, Guria and Samegrelo have gathered the young leaves of bilberry bushes in spring and rolled and fermented them into tea. Tea makers have brought this into the modern day and perfected the method using tea technology. One tea maker we met even makes green, yellow and white bilberry leaf tea.
In Lechkhumi, we met Shota, the only tea maker in Georgia who doesn't have a tea plantation. He experiments fermenting diverse botanicals such as quince, nettle, and apple leaf."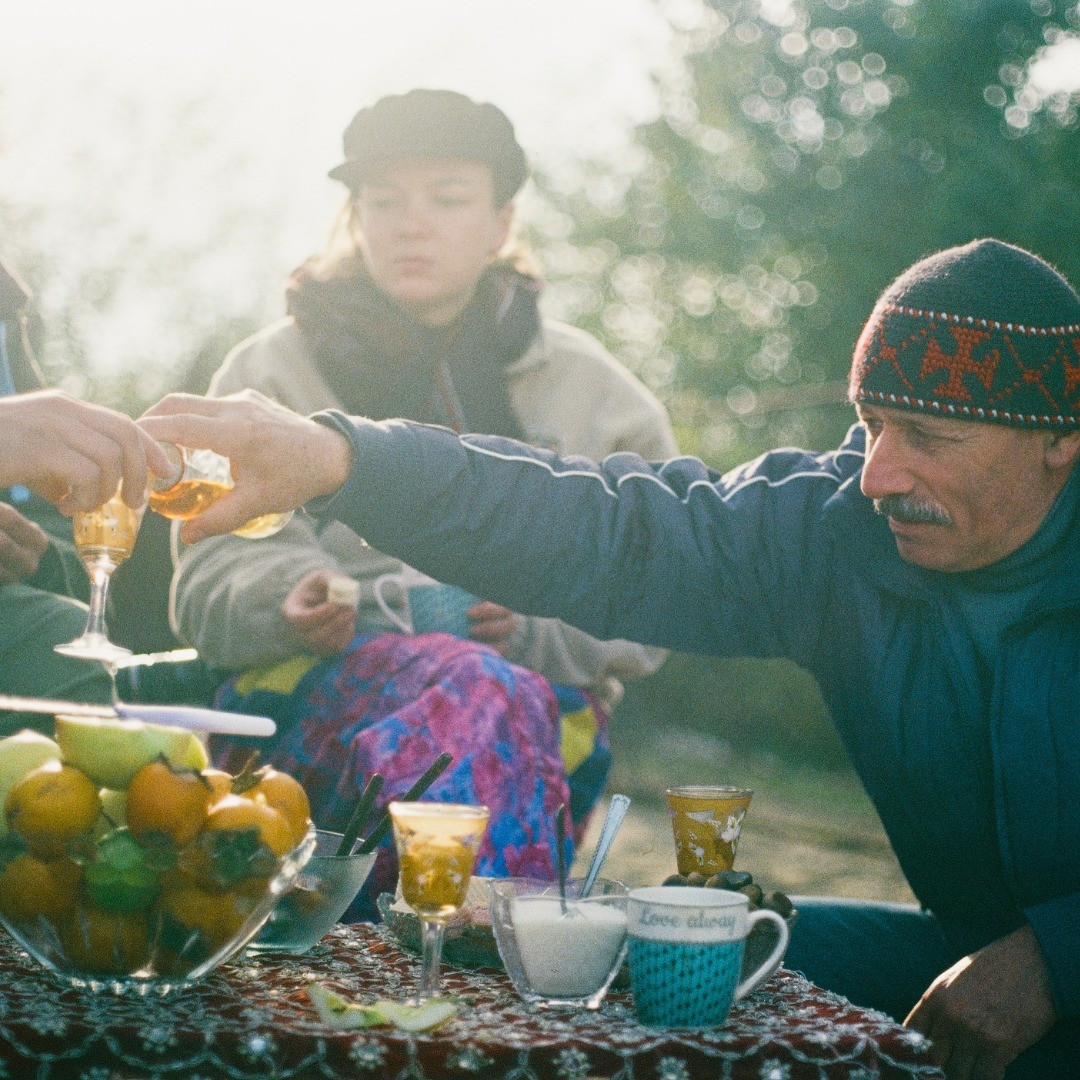 For their first launch, they have three teas – mulberry, blackberry, and bilberry.
"This year, we plan to expand our range and also include Georgian black, white, oolong, and green teas. Tea makers are focusing on quality, unlike during the Soviet era. They are one of the only small-scale, organic tea communities in the world and Georgian tea is able to compete alongside many Chinese teas."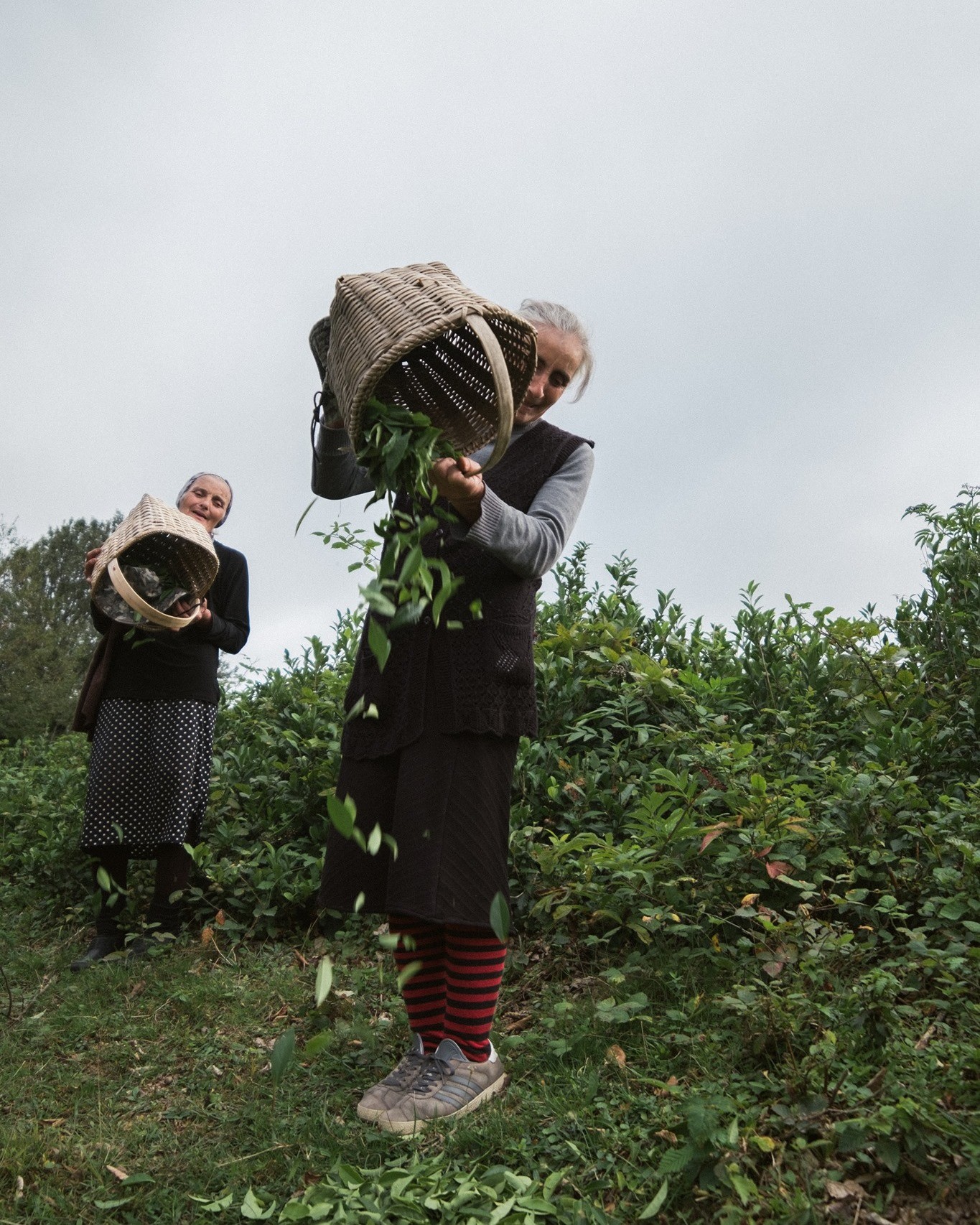 Nela-Nela's mission is to introduce tea drinkers to better tea whilst helping rural communities develop sustainably.
"We vowed to create a company that benefits people; by offering only natural, healthy teas and by working directly with tea makers and their communities. We want to leave a positive impact on the planet too: our packaging is plastic-free and we sourced FSC-certified cardboard for our boxes. In the future, we hope to support nature conservation projects in the UK and Georgia."
As for the name of the brand, Nela-Nela, Amy explained the meaning behind it.
"Nela-Nela is a phrase that quickly becomes familiar, even as a foreigner in Georgia. It means more than simply 'slowly slowly'. It's more like a philosophy here: go slowly, everything will happen in its own good time. This is how we want people to feel when they drink Nela-Nela tea."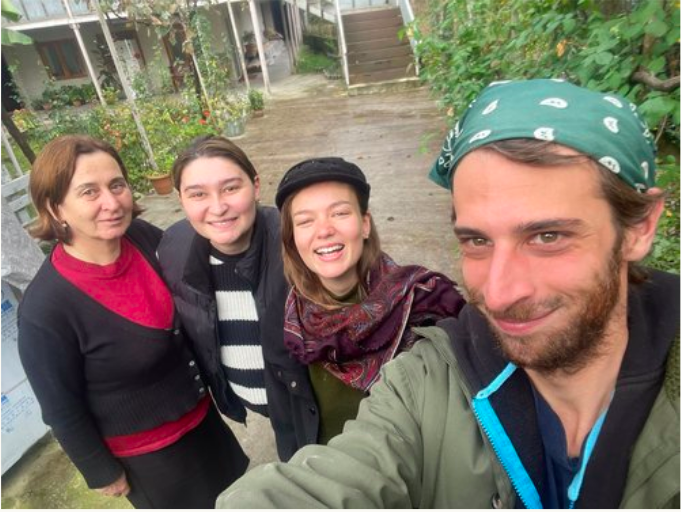 This summer, Amy plans to travel around Adjara, Guria, Lechkhumi, and Samegrelo and create a TikTok content to promote Georgian tea.
"We also plan to expand our product range in time for Christmas and work with more tea makers. Tea is a very saturated market, especially in the UK, so we are working on creative ideas to keep spreading the word on your wonderful country and its tea."