Georgian National Cards Depicting Georgian Kings and Poets - New Project of Giorgi Bibileishvili and Marina Sarkisian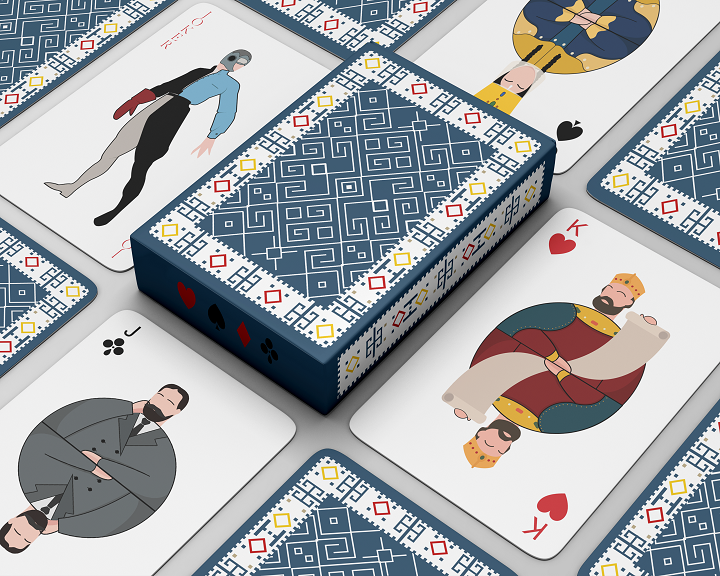 "We studied together at the Digital Industry Academy. She is an illustrator, and I am UI/UX designer. In the period of quarantine, we came up with the idea that it would be good to create our own version of already boring cards, which would depict Georgian motives. Therefore, we decided to create cards, that would unite well-known Georgian figures. Besides, we wanted cards to carry not only an entertaining character, but also informative. There is a special paper in the box, on which the information is written about each character. Consequently, it is more of a souvenir than playing cards. We aimed to represent our culture and history. Cards are intended for foreigners, so the information on characters is in English. Perhaps, we plan to make Georgian descriptions so that everyone can read it."
Jocker of these playing cards is Flying Painter of Petre Otskheli. The authors reckon, that this character fits with the traditional Jocker the most. Pharnavaz I of Iberia, Vakhtang I Gorgasali, David the Builder, Heraclius II are the kings of Georgian cards.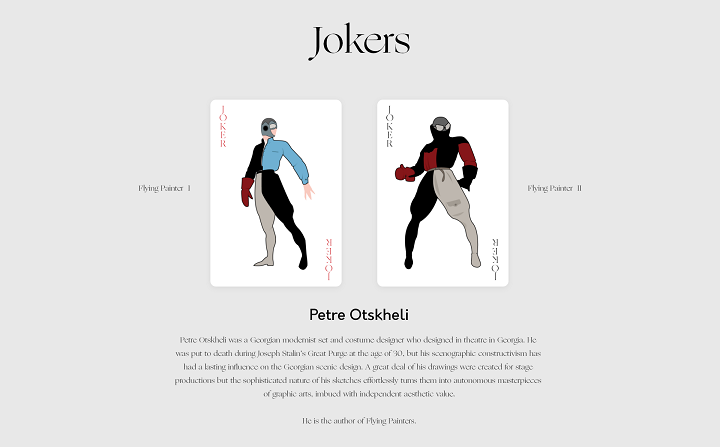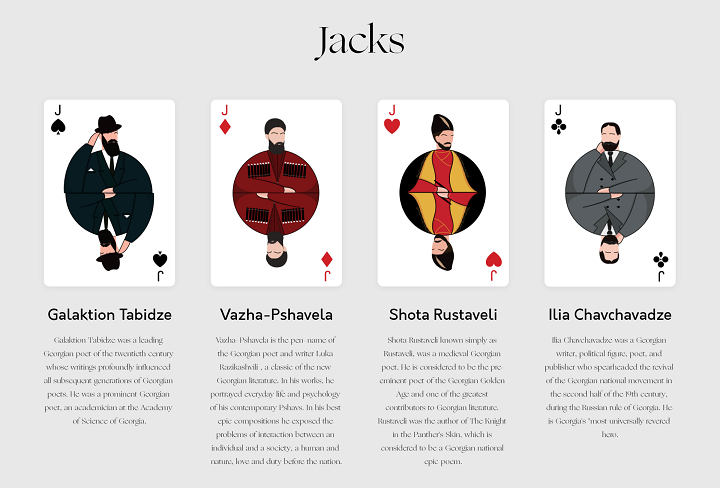 "As queen, we depicted only Tamar, but with four different forms: as a good strategist, a great warrior, beauty idol and hospitable person. As for the Jack cards, we depicted important Georgian poets and public figures - Ilia Chavchavadze, Shota Rustaveli, Vazha Pshavela, and Galaktioni."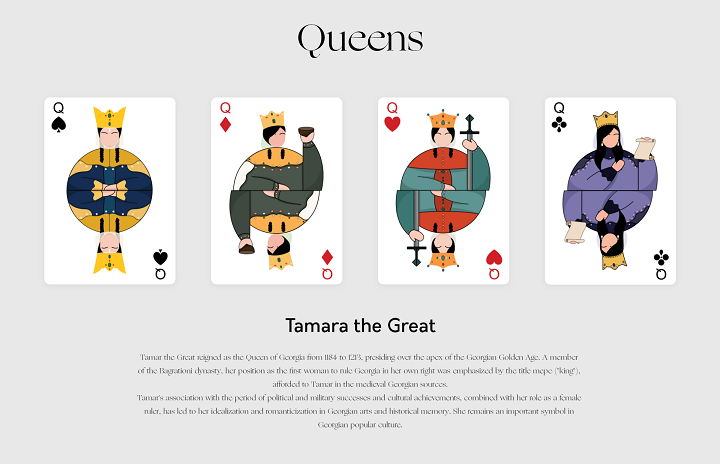 Giorgi Bibileishvili mentioned, that they chose the characters with great care. The main thing was that each of them should have an important role in the history and culture of Georgia.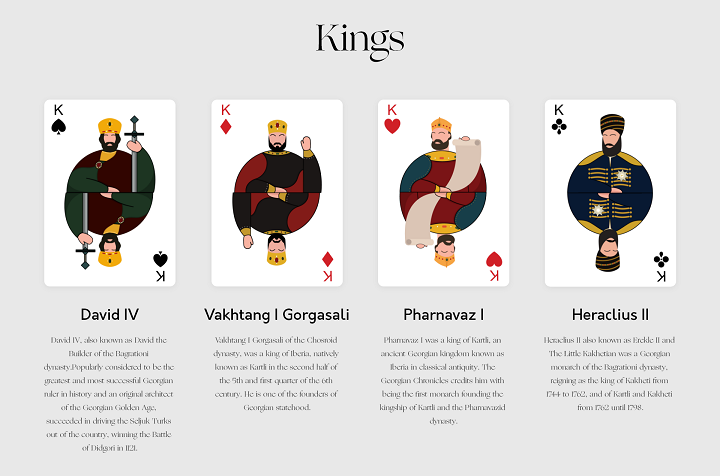 The authors plan to implement the project of Georgian National Cards fully. Soon, Georgian National Cards will be available for sale.
"Apart from this, we also plan to create a Georgian board game, which will have an authentic strategy and characters of our history and culture."