Georgian Innovative Startups of 2021
Companies are constantly adapting, innovating, and moving forward despite the global pandemic. Here are CBW's picks for 10 innovative Georgian startups to watch out for in 2021.
1. PAYZE
PAYZE is a financial technology startup that aims to make it easier for any legal entity or individual to receive digital payments in exchange for the services it provides. It started operating in January 2021 and made 250,000 online payments in 9 months.
PAYZE is the first startup from the region (Georgia, Azerbaijan, Armenia) to be selected by one of the most prestigious Ycombinator (YC) acceleration programs in the world. YC, in turn, has invested in the company. Together with YC, PAYZE's list of investors unites both large venture funds and angel investors whose names are associated with achieving Unicorn status for companies. Also, PAYZE's existing investors have a direct connection to the success of companies such as Square & Twitter, Dropbox, and others.
Leading Georgian financial-technological startup has won a grant program of the Georgian Innovation and Technology Agency (GITA) worth 650 thousand GEL. It also became a winner of the TBC Apps Challenge and received an additional 15,000 GEL.
2. Outsourcing of daily tasks is a new project by Ruska Papunashvili and Levan Kavtiashvili
Who came up with an idea of creating a platform, which would enable people to deal with daily matters with the help of an online assistant.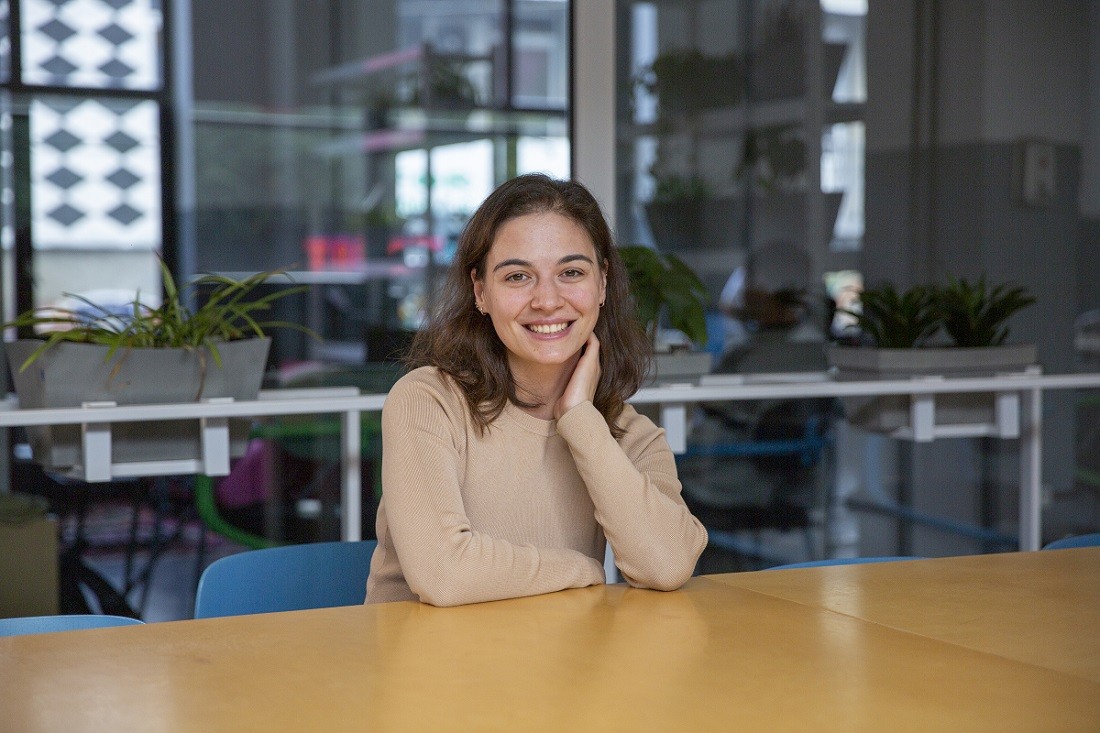 Recently, the project became the winner of the "Startup Decree" launched by TBC. TBC's strategy is to establish its role as a key player in the development of Georgia's startup ecosystem. The bank decided to encourage entrepreneurship within the company as well and provided the opportunity for employees with ideas to try their hand at a startup. The project offers TBC employees a 6-month paid leave in order to implement their business ideas.
"My platform implies outsourcing of daily tasks, such as walking dog, creating a presentation, picking up a package from Amazon, etc. The project will be implemented as service of online assistants, who will take care of aforementioned matters that the customer does not have time or motivation to do.", noted the author of the idea, Ruska Papunashvili.
3. UPWAY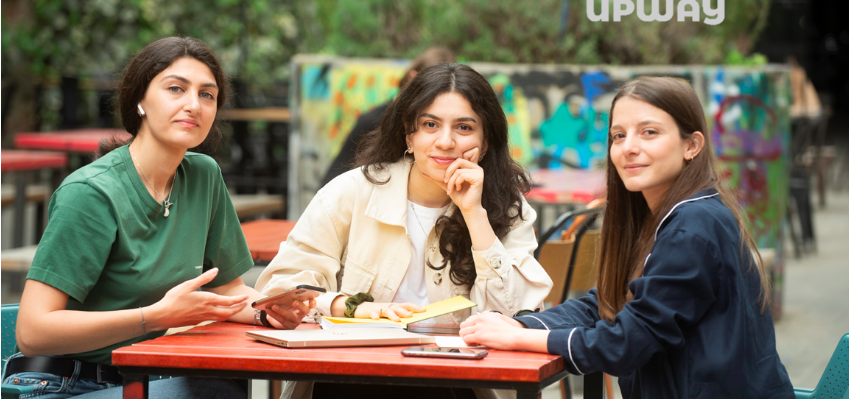 UPWAY is the first marketplace in Georgia that provides a wide range of handpicked courses from different providers in 6 major categories: technology, professional development, kids, life skills, and hobby.
The user will be able to filter and compare courses by category, price, location, and rating, sign up and enroll in the desired course. The newly-founded startup is also a winner of Startup Decree.
4. EduPay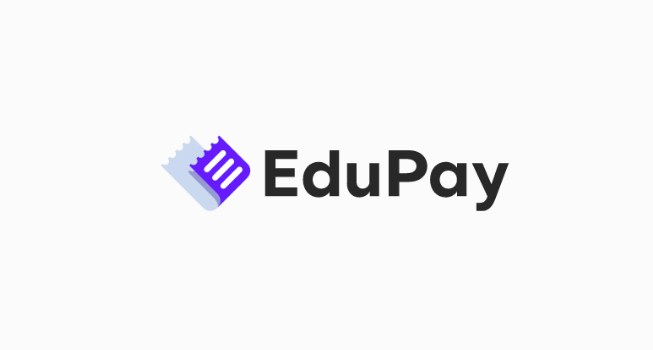 EduPay is the billing software which fully automates the tuition tracking and management process for educational organisations.
"Since tuition payment and managing transfers to organizations, their registration represents a real problem for schools, universities, and training centers, we have decided to develop digital platform EduPay that, initially, will help organizations in improving automotive tuition payment process. EduPay offers educational organizations to sign agreements with customers in online system and send automatic SMS messages for due tuition payments, where users will receive information on due amounts and bank details of companies for making payments.", EduPay co-founder Giorgi Khachidze noted.
EduPay is the finalist of the TBC App Challenge. Out of several hundred startups participating in the competition, only 10 startups were selected with the business ideas presented at the final stage. The jury will reveal 3 winners in the middle of December.
5. Pkay – NFC Visit Card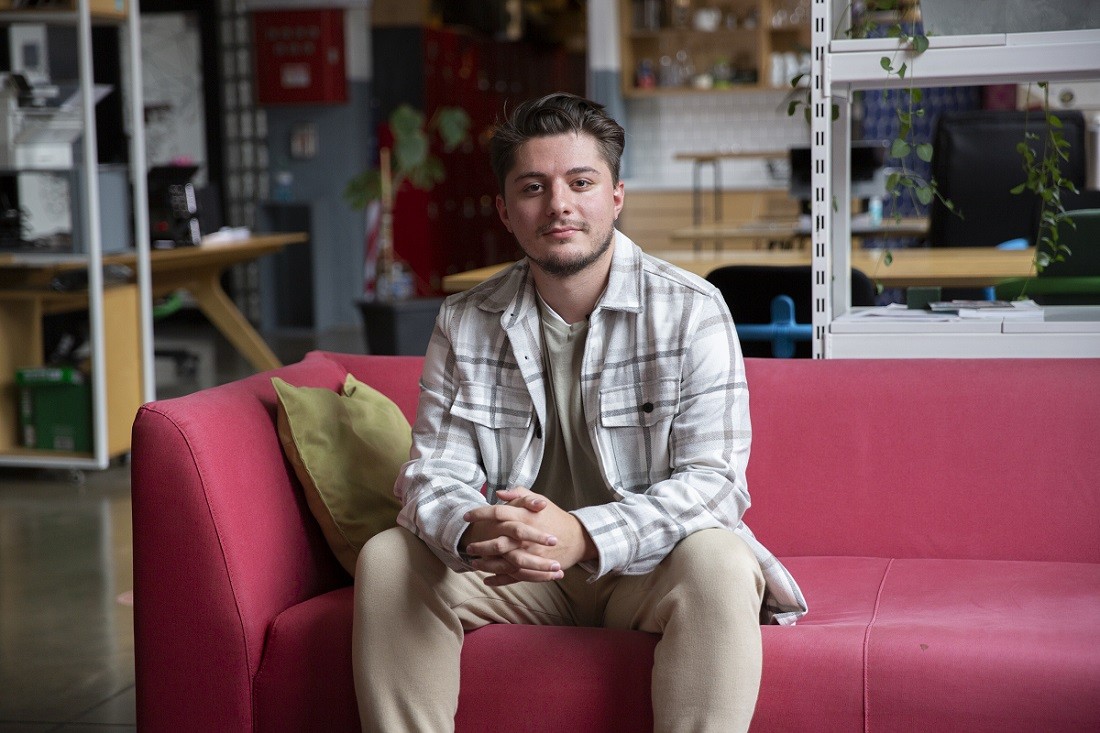 The idea of ​​a smart business card, which is an eco-friendly and practical alternative to paper, belongs to Levan Koberidze.
Pkey is a reusable business card that can be scanned with QR code or NFC and will be a much more convenient way to store business contacts. According to Levan Koberidze, the startup will remember the location of the code scanner and thus will create a base of business contacts.
His project became the winner of TBC Startup Decree.
6. Kvalifika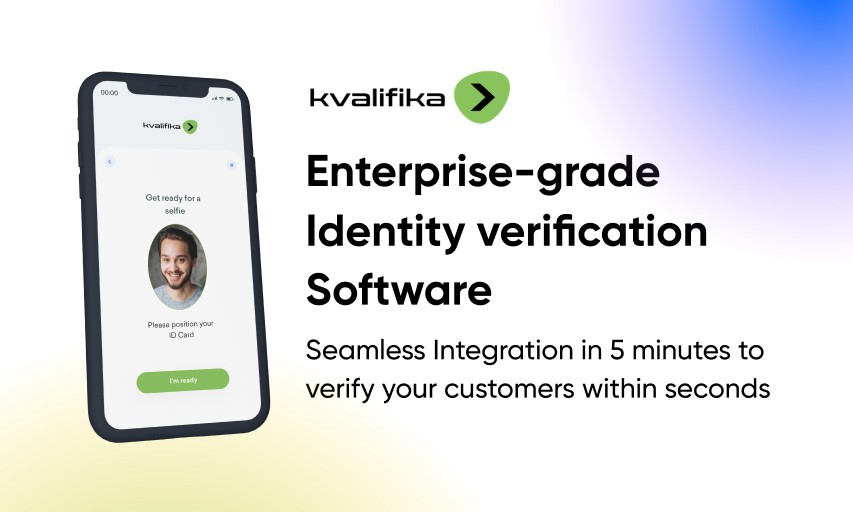 Kvalifika is is a technology startup based on artificial intelligence and offers businesses self-service of customer identification and verification. Kvalifika is a self-service identity verification solution that can be integrated into any platform within minutes. This system helps users start identifying customers in a matter of seconds.
"We aim to make a verification platform where users will have a chance to customize their own verification system according to their needs - our product will let them make a unique Identification Flow and integrate that anywhere it's needed. This approach will help our customers make the verification part of their service and quickly identify their customers."
Kvalifika offers several services. Their main products include:
Liveness and age check, which can analyze the 3D Biometrics.
Document Verification, where one can verify customer's IDs in real-time.
E-Signatures that allows one to sign documents online, automate workflows, and accept payments online.
Recently, startup Kvalifika has won GEL 650,000 within the framework of the grant program of the Georgian Agency for Innovation and Technology.
7. GZA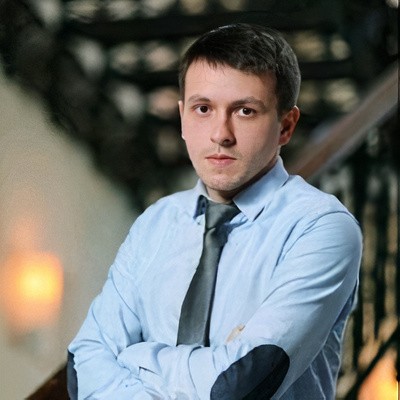 GZA is a digital platform that simplifies travel planning, implemented by Revaz Kuparadze.
Currently, three people work on the startup: Revaz Kuparadze, Beka Kazaishvili, and Tiko Goguadze.
"Before our trip, we have to study the regulations of a specific country; prepare documents and complete the application without making mistakes, which requires special attention and experience. GZA is the first digital platform, which will simplifies the boring part of travelling. Two members of our team live abroad. I'm in London and Beka is in Madrid.
We also became GZA users ourselves as we had to contend with travel regulations in several countries and prepare too many documents. This experience has made us see the need for our product even clearer.", Revaz Kuparadze noted.
GZA is one of the winners of TBC Startup Decree.
8. Pevaton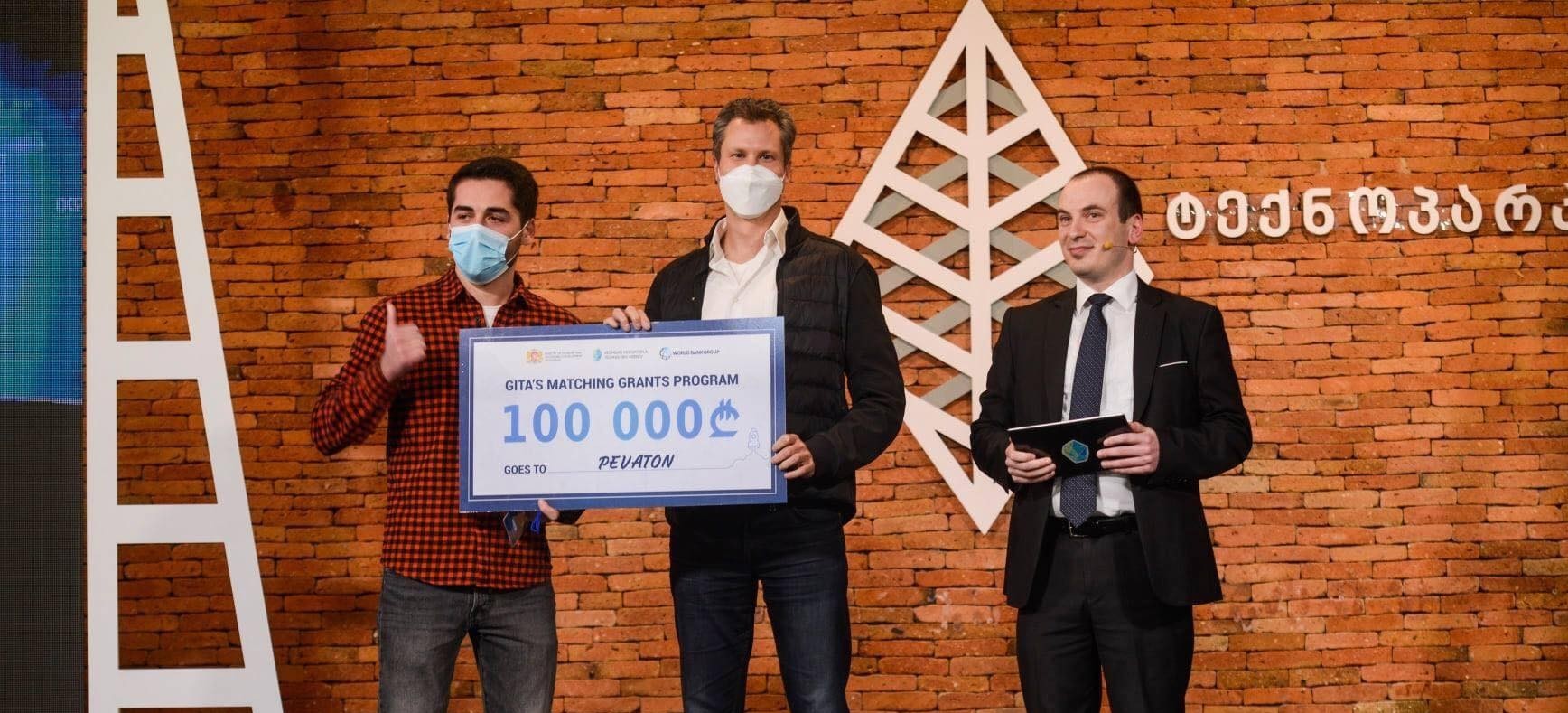 Pevaton is a B2B digital platform connecting Eastern European brand and small independent stores. It lets boutiques source products cheaper and more efficiently, as well as supports Georgian and other Eastern European small brands/designers to enter the EU market.
The startup received 100,000 GEL grant from the Innovation and Technology Agency. Along with this, Pevaton is the winner project of Global Startup Foundation.
9. VISION
VISION is a newly-based Georgian startup founded by Nata Sulakvelidze. The startup recently won the 100,000-GEL co-funding grant program.
The aim of the project is to introduce a universal method of adaptation to the environment for the blind and visually impaired persons.
10. Butko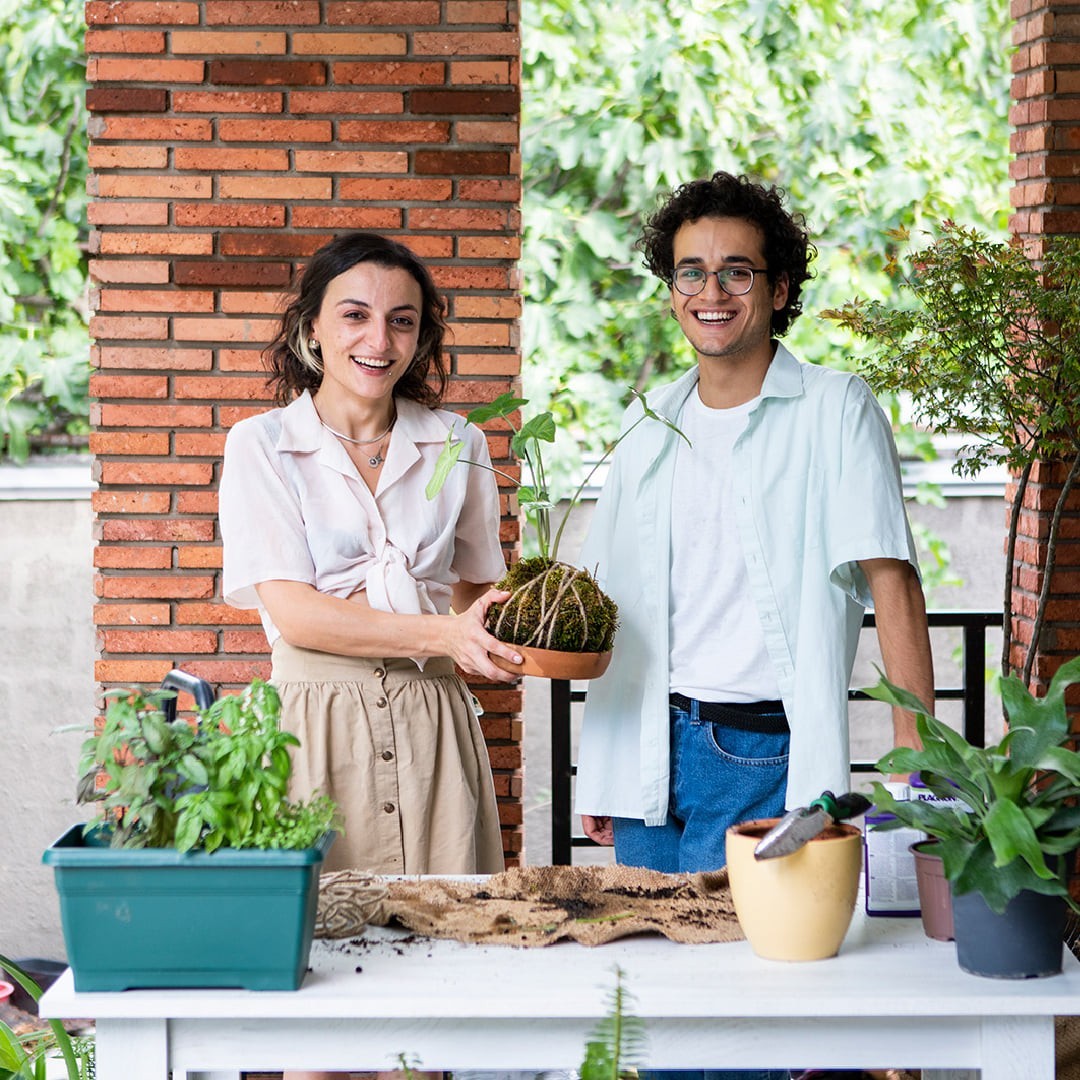 Butko is an innovative startup by Archil Ghoghoberidze and Tamara Razmadze, which offers a variety of services to plant lovers. While creating a vibrant community and implementing methodologies to raise public awareness about ornamental and rare species of plants, the startup offers its customers two services: Plant Hotel - a space where people are able to leave their plants if they leave the city, and Plant Care – a Facebook group bringing together plant lovers.
Butko was one of the winners of the 2021 Social Impact Award.