Georgian Game Development Studio Sambrela: New Trend Marketing Through Gamification
Sambrela is a fast-growing game development and entertaining company founded in 2019, that offers modern marketing tools to its customers. Today, we are speaking with Mikheil Didebulidze, Managing Partner of Sambrela about what it's like to run a game studio and what it takes to succeed in the entertainment industry.
How did you get your start in the game industry?
Sambrela was not originally conceived as a game development company. We started out as a small team of three people, with the intention of creating an IT company that provides various IT services.
Soon after the start of the activity, we decided to develop the first mobile game. The result was so unexpectedly positive that our first game inspired us to change course towards mobile game development.
Tell us about other services Sambrela offers and what sets you apart from other players in the market.
Today, Sambrela is not only a game development company, but an entertainment studio. We concentrated on creating games, entertainment content and providing marketing services.
Our relatively new service is video content creation. Our team can create videos of any complexity, such as 2 or 3D graphics, trending animations, or editing of real footage. Sambrela can offer creation of promotional videos, participating in every stage of production starting from ideas and planning, developing a script, filming across CIS countries, using professional equipment and drones, and subsequent post-production.
Also, by actively using existing marketing tools, we discovered a relatively new trend - this is marketing through gamification. This direction is especially popular abroad. Gamification incorporates fun and an element of competition to a marketing strategy. An easy way to work with potential consumers is through tactics such as introduction of recognizable company attributes into the game, contests, free product giveaways. Integrated into mobile game mechanics such tools as in-game rewards for high scores or level completion boosts the Brand awareness.
In our games, we have thousands of daily active users that spend an average of 20 minutes a day playing our games. We can create tailored content for businesses in mobile games that can both have immediate or long-running targets and results.
And on top of that, we have access to some major influencers and YouTubers, thanks to which we can combine all of the above services - games, with built-in gamification, promotional videos, and show them to a targeted audience. This significantly increases the results of marketing campaigns.
I think the provision of a variety of services, not limited to games, can be our distinguishing feature from other game developer companies.
Who's your team, and what's your work process like?
Our team started with three people, and today we have 12 employees, each of whom is a professional in his field. Based on the diversity of our service, our office brings together game developers, designers, video makers and other IT specialists. We believe that we have managed to create an excellent team that is ready to work both for personal growth and for the growth of the company. Sambrela keeps growing and is always on the lookout for new talents. The work process in our office is a whole palette of emotions and states, and we never get bored. Although, unfortunately, like many other companies, we had to partially switch to remote operation due to the pandemic, we continue to work hard and create new things.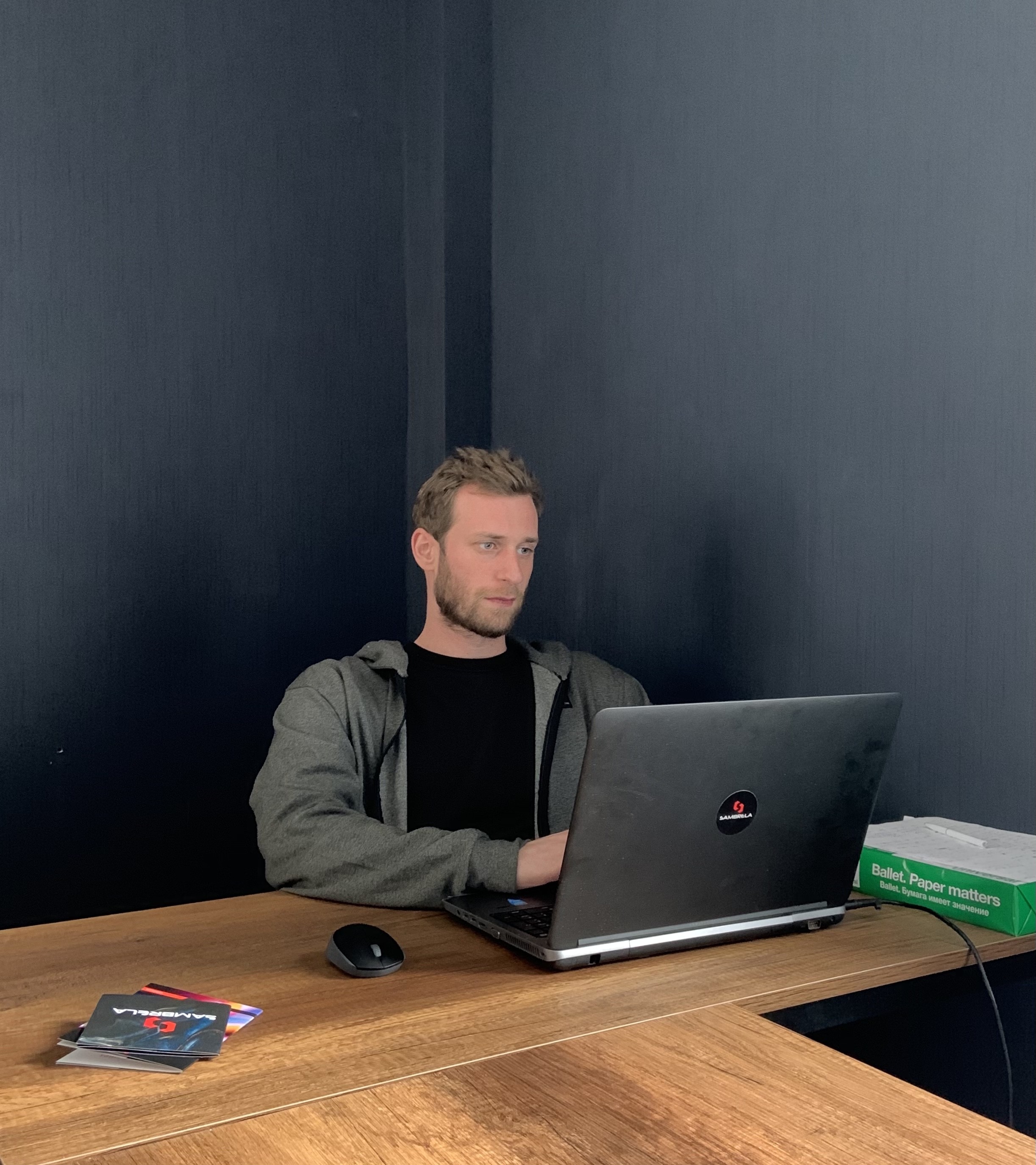 How did the public react to the appearance of your brand, and who is your target group?
We believe that Sambrela is most often recognized through our games. We have partnered with some of the major mobile game publishers such as Skillz, Azur Games or Voodoo that publish our games. Therefore, given the variety of Sambrela products and games, it is difficult to pinpoint our target group. We have games for a very little-aged audience, and there are more complex ones - multiplayer and card games aimed at an adult audience.
What do you think it takes to succeed in the game industry today?
Today the mobile games market is oversaturated - there are many major players, which makes it difficult to achieve success. Sambrela is one of the first Georgian game development studios to achieve good results in the market – we already have more than 200,000 downloads of our games from the App Store and Google Play. For game studios from large countries, it is easier to overcome this milestone, since they already have a large loyal audience. But for the startup from a small country this is a really good result.
In our industry, the main thing is to keep up with new trends. It is important to constantly analyze the market and emerging new trends. Our team spends a lot of resources on economic and technical analysis of the market, pays attention to many other factors. The lifetime of trending games is rather short, so you need to quickly respond to changes and updates and implement them into your activities.
What excites you most right now and what do you see as your next step?
We have big plans for next year. First, having gained extensive experience working with game publishing companies, we decided to create our own online platform for publishing games. Fabula will be a blockchain-based platform that connects mobile game developers and their users. Using the Platform SDK, any mobile game can generate income for both players and their developers. Users can participate in tournaments for real money, where the outcome of the tournaments will depend only on their gaming skills.
Sambrela will create games for Fabula itself, as well as place games from other talented studios. The idea and essence of each game is the same - the ability to earn game points directly depends on the user's game skills. Two players playing with each other under the same conditions cannot influence the course of each other's game. The winner will be determined by comparing the scores of each of the players who played the game independently of each other.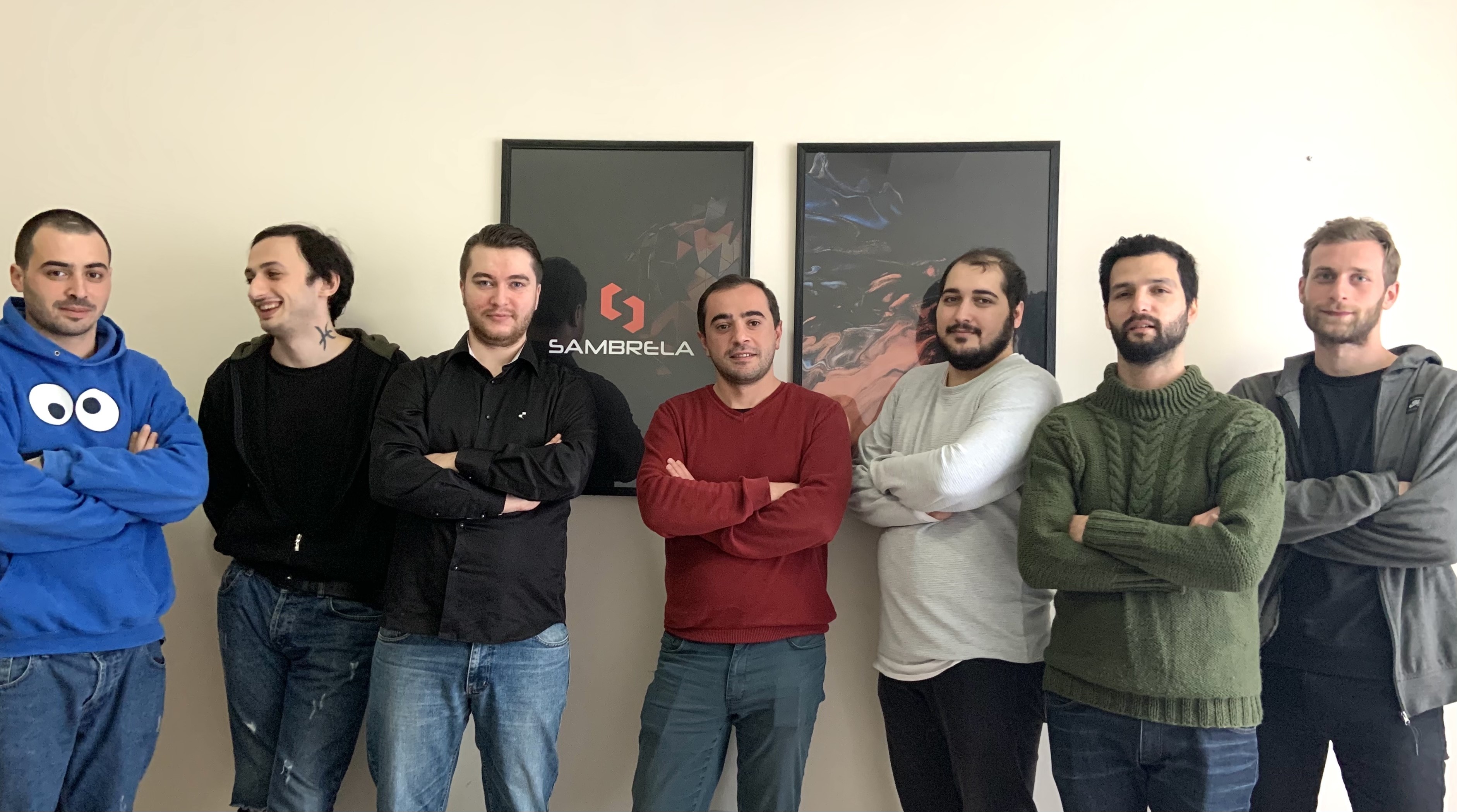 In the Platform's mobile games, users can participate in various tournaments, where the winner receives both virtual and real cash prizes. Any user activity in the game, such as depositing funds, participating in tournaments, withdrawing funds will be additionally certified by smart contracts; just like any developer activity or statistics of their games - will be saved in detail in the blockchain database. The Platform allows only skill-based cash games, placing which does not require any special licenses.
There are quite a few alternatives for such platforms on the market, so we have high hopes for its launch.
And second, we plan to develop our marketing services.
At Sambrela, we see great potential in offering innovative marketing tools, such as marketing through gamification and promoting commercials to ideally targeted audiences, with the help of influencers and YouTubers.
This all, of course, along with the development of all our other directions.
Keep up with Sambrela. More is yet to come.