Mikheil Cholokava: We are 3rd-year students of all business programme. In general, we wanted to start our business, which would bring us additional revenue. In parallel, every semester we have a presentation on the subject of business. We decided to do something that would be an innovative, real and good work.
During this time, we were going to a friend's birthday and what was happening there? they all looked at their smartphones, they did not interact with each other. It made us feel very uncomfortable. Here it came up our plan and idea. We created the first Georgian company that creates and produces board games.
The first one is the more sophisticated version of "Truth or Dare" called WAZZUP. The rules are simple – the player chooses truth or dare and the appropriate level. If you perform, you will get 1 or 2 points per level. If you refuse it, you will have to drink. There are 216 tasks in total, which are separately placed on the cards. Players don't have to think about anything, they start playing directly.
In addition, you can play any other game, poker, joker, etc. with it. Our main target segment is from 16 to 27 years old. Card material is high-quality and waterproff. WAZZUP is a very simple and fun game that fills the greatest deficit in people, lacking communication. This is its advantage.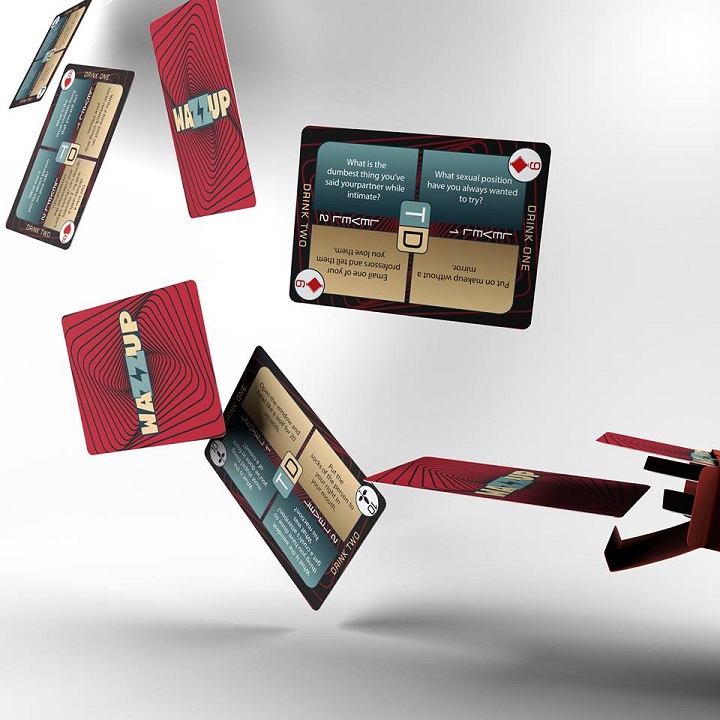 As for our second game, it's like a Monopoly, although main topic is Greek, Scandinavian, Egyptial and Chinese muthology. It's also more sophistivated and adapted. As for my personal experience, sometimes weak player wins only because of being lucky with dice. In our case, there is no luck, winner becomes determined, analyzing person with other practical skills. This games develops analytical mind, fast reaction ans strategic thinking.
Where can one buy your games?
The first game has been posted on kickstarter.com. This is a website where you have an advance idea, animated video, advertising poster, etc. All around the world, customers will see your product and pre-order it. It will be placed on the platform during a month. In this period, the applicants will contact us, we will create this specific quantity and send them anywhere in the world. In principle it is easier to see the real rate of consumers' activity and demand. As for the second game, we have videos, photos and all other material ready. But now we are participating in one competition. In case of victory, we will be assisted in marketing costs. The contest ends on December 12 and if we win, we will soon post mythology game to kickstarter.