First International Art Communication Platform in Georgia - Art Inception Georgia
Art Inception Georgia is a platform where art lovers can find and purchase artworks online and serves as a showroom for talented Georgian artists. CBW had an interview with its founder, Gvantsa Kikalishvili.
Tell us about yourself. What is the main concept of Art Inception Georgia? How did you venture into this field?
I am Gvantsa Kikalishvili, communications expert and art manager. I have experience working in the local and international markets. I graduated from Erasmus Rotterdam University in 2020 where I did my second master's in art management.
The main concept of Art Inception is to strengthen Georgian contemporary artists and bring their artworks to a wide audience, here in Georgia and abroad.
I love art, I believe in the power of art and I have seen how people become more positive after being in artistic spaces. I know that bringing art to everyday life is as essential to any society as physical safety or economical development. There is an ocean of social research proving art's positive impact on society and I plan to bring those positive changes to Georgia through Art Inception.
I decided to mix my both professions and create a platform that will be a showroom of talented Georgian artists and the platform where art lovers can find and purchase artworks online, without barriers and with an absolutely new experience.
Where, when, and how was the initial idea born and how did you transform the idea into the reality of what Art Inception Georgia represents today? What was the main inspiration behind creating such a platform?
Once, my friend asked me to help her to buy an artwork. She said I am quoting: "I even don't know who are contemporary Georgian artists and from where to start, I have money and please, help me". This conversation was a great inspiration for me as I saw the need on the market. There are a huge group of people who have an interest in art and they don't know how to buy art.
The Covid pandemic was the main pusher of my idea, of course.
The pandemic challenged everyone to be presented in an online space, including artists. The online space becomes the main space of communication and being there is not a choice anymore, this is mandatory for artists.
As you know, the word "inception" means to be born. I see that there is a necessity to rethink and rebirth the art ecosystem in Georgia and in the world. That's why I named my business Art Inception. The pandemic has been hard, but it has shown that without art, it is almost impossible to be a human.
So, with this intention, I started an amazing journey with my "Art inception"'s in November 2020.
As the first art communication platform in Georgia, Art Inception Georgia aims to create connections between Georgia's emerging artists and modern, tech-savvy audiences. We understand the modern communication language of Gen Z and want to bring this audience as well as the international audience to Georgia's art world.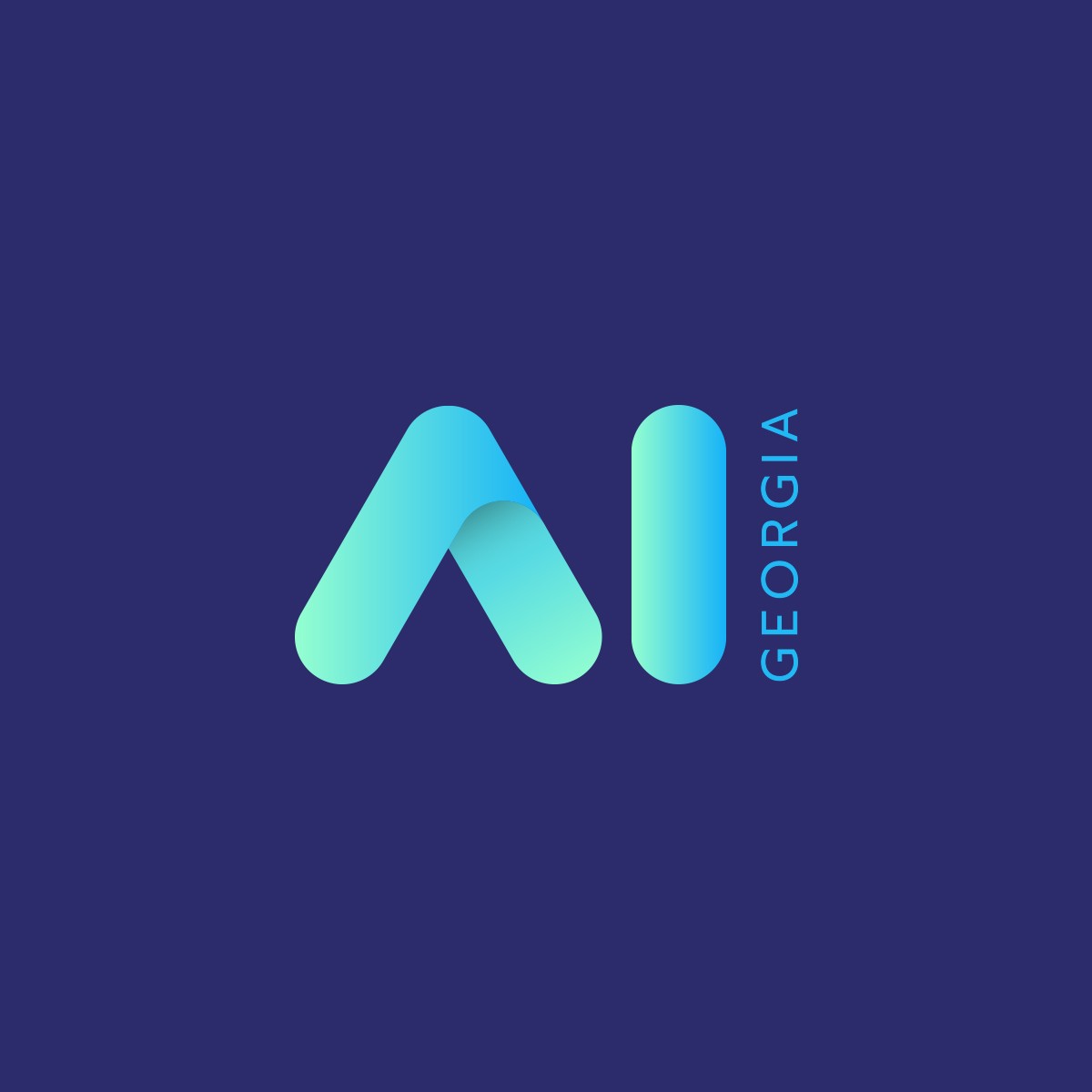 Art Inception has 2 official pages on Facebook and Instagram and 2 websites on the way, which will be as follows:
grant.aigeorgia.online - where artists can find all the information they need about international opportunities;

gallery.aigeorgia.online - modern marketplace, where one can discover, fall in love, and purchase art works online.
Art Inception unites a small team of dedicated women, with a good knowledge of English and communication.
How have your personal experiences helped shape the company?
By profession, I am a journalist. I used to work as a radio and multimedia journalist. Later, I moved to the PR field and worked in all sectors, starting from donor organizations to public and private companies. However, I had a dream to work in a space full of art. That's why I joined the State Silk Museum in 2012. It gave me the ambition to have my own art space in Tbilisi because my passion was so strong that I needed it to be part of my daily life, and now I am bringing my dream to life in a modern and digital format.
My personal experience as a journalist and PR manager in different private and public organizations here in Georgia gave me a vast knowledge and deep understanding of local social trends, decision-making processes, and context. While studying and working in an international environment strengthened my personal skills and showed me the best practices.
I don't have any business management experience. I never went to any business schools, but I do know and have learned social theories, theories about art perception, what the audience is expecting from art and this gives me confidence.
I am growing as a leader with Art Inception, I am reading books, watching videos about business processes, budgeting and finances, laws, and team motivation systems. I want to be a visionary leader and inspire all little girls that despite not having an MBA and being a woman, you can start, run, and be a successful leader if you love your work, team, and mission.
Digital mediation would become a huge showcase for Georgian artists during the pandemic. What is the aim of Art Inception Georgia, and did you face any challenges during COVID-19?
The pandemic challenged all artists, not only Georgian ones, to be presented in online space and to communicate with the audience directly. As one New York-based artist mentioned, chatting with customers on Instagram became her main task and she did not have enough time to work, actually make the artworks. This is where Art Inception comes - we understand that artists should do their work, showcasing them online and communicate with customers is our job.
The main challenge we are facing now is the limited resources and no experience on a market. The artists do not have any experience of outsourcing any services, including social media management, but I am very optimistic about it. We are on a critical path and this is a change we have to make. I am sure artists will use our services and there are already pioneers who are working with us.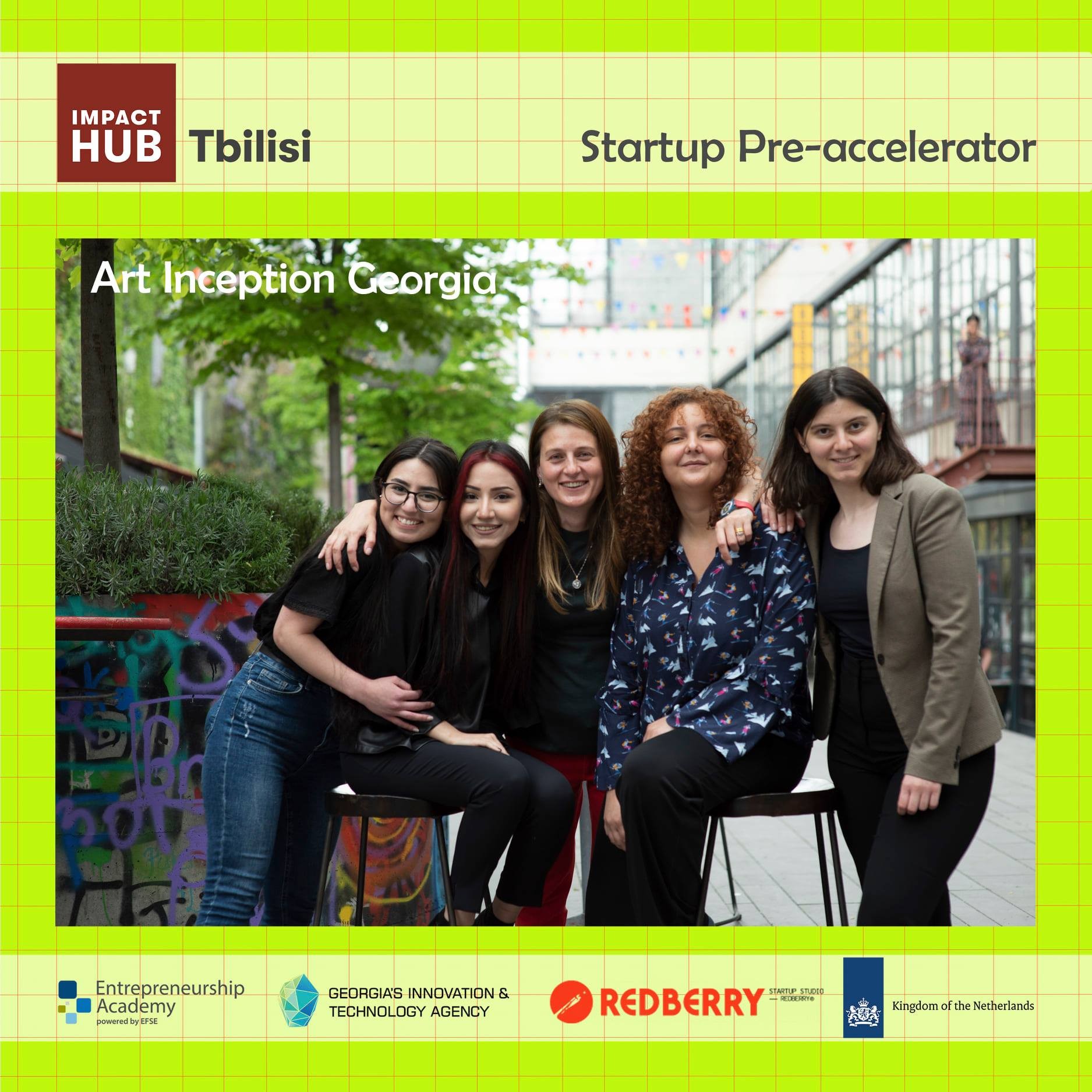 Do you have any criteria for sourcing artists? What is the working process like?
Yes, we have. We are choosing to cooperate with talented, young, and interesting artists. We choose them carefully, one of the criteria is to be interesting and attractive for an international audience. Also, for us, communication skills and artists' willingness are very important in order to reach international art markets.
How does Art Inception Georgia ease the sourcing, selling, and framing processes for both artists and customers?
Yes, Art Inception has two main target audiences - artists and art lovers. We encourage artists to create an international career while still being based in Tbilisi and at the same time, we assist and advise art lovers while buying artworks and bring them into their living and working spaces.
This process requires diplomacy, negotiation skills, and trust. I work on artists' networks personally while our team members work on attracting international partners, presenting them online, and selling them to the audience.
Art Inception creates value for both - artists and art lovers and this is what we are proud of.
What kind of achievements and projects would you point out throughout this journey of working in this field?
We are proud of the following achievements:
We are accepted by the Impact Hub acceleration project, which gave us enormous knowledge of managing business processes, networks, and confidence.

We are proud of our network of artists. We already have more than 10 Georgian artists in our portfolio, these are people who trust us and our ideas.

Art Inception talks project, that brings international art experience and knowledge to our market in the Georgian language.
What are your future goals and do you have new projects coming up?
We have 2 main upcoming projects. One of them includes our online gallery website, where everyone can buy artworks online, without any stress and barriers. Advanced searching tools will help the customer to find exactly what they like. The concept of the gallery is "try before buy". We also cooperate with a Portuguese art curator, who is very interested in Georgian art, with our collaboration we will create an online exhibition for our artists and will sell them to the international market.
Our future goal is to become important players of the online art market in Georgia and not only.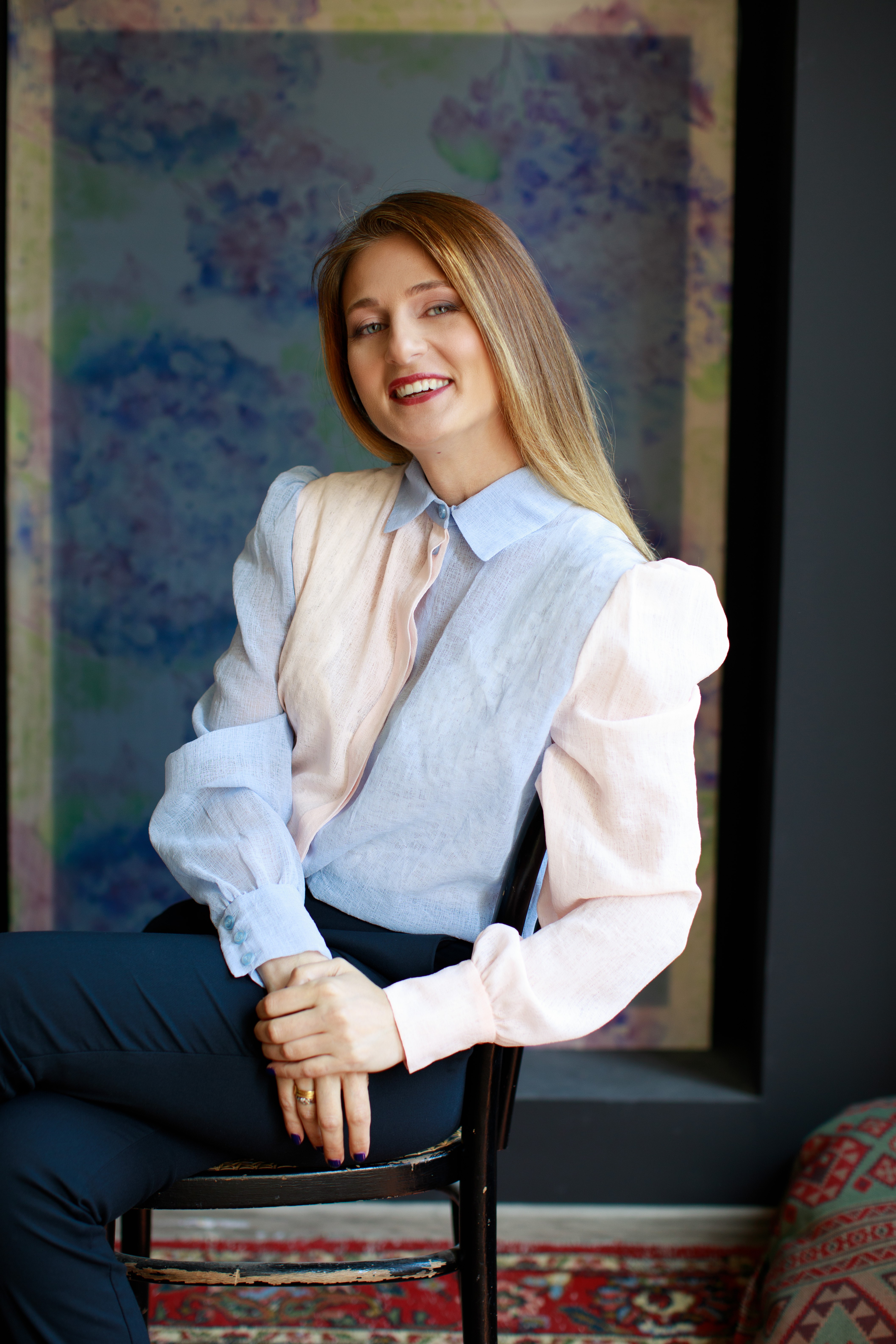 Leli Blagonravova
In your opinion, how essential is communicating service to the art industry?
I would say, communication service is essential to any industry and of course, for the art industry as well. Art is all about a story and if we don't tell the story, no one will get engaged. So, I am happy that Art Inception and its team will bring these stories to customers and make art accessible to art lovers locally and globally.