First Georgian Playing Cards Ulala - Filled with Traditional Georgian Details
"Ulala" is a product of "Livlivi". "Livlivi" is a platform elaborated by Gvanca Gelovani, which creates illustrations and Ulala is its first and earnest project.
"Ulala" is engaged with playing cards, which is based on Georgian motives. It portrays traditional details, which are relevant for Georgians and therefore, it conveys Georgian characteristics. This is a playing card, which brings out a marvelous journey with it. With "Ulala" you have an opportunity to have a good time with friends, make serious or entertaining yet profound feasts, drink with grandiose "chalice", dance like you've never danced before, sing with the whole heart and "float" at the "Supra" (Georgian traditional feast), as you have never done before.
This project envisages the mix of contemporary and traditional values, its transferring to action and reviving the traditions of "Supra" in a modern manner.
The playing cards is used for standard games, but it also includes special game instruction. With this game, Georgian traditional feast comes to life with its embellished dances, songs, feasts and a whole lot of fascinating details.
How did you come up with the idea of creating Georgian playing cards?
Everything I create or do, finishes with the characteristics of Georgia, even though I don't mean to make something in this specific way. I reckon, that maybe this is something, that is deep-rooted in my memory. The idea of the playing cards came up with me when I was looking over the black and white photos of my ascendants. I thought, that I would make them vibrant and alive in a manner of colorfulness. I did not want them to be just simple illustrations. Hence, the way of its sharing became my main goal. Therefore, I created Georgian playing cards with a specific game.
Before starting this Startup, did you have experience in this field, or is it the first and unique case for you?
Ulala is the part of Livlivi, which is also created by me. Livlivi is a brand, which offers people illustration of their photos. The goal of Livlivi is to give new strength to non-functional beings and topics.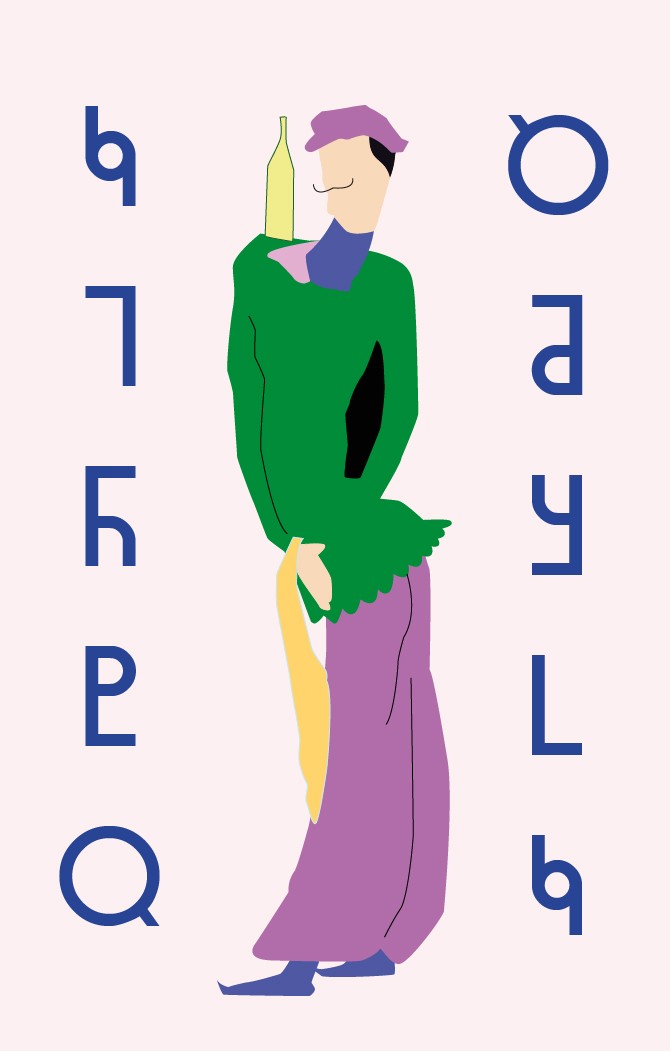 What symbolical meaning is attached to Georgian playing cards?
For me "Ulala" is the mediator between parents and children generations. Generation of parents is always blaming us for forgetting Georgian ancient traditions and simultaneously the generation of children are completely condemning everything traditional. I wish Ulala to be the game, which will show parents how we can hang out in a generous and captivating way, festively make the traditional feasts and just have fun. Ulala shows youth the functions linked with Georgian "Supra" and a few, little traditions, which are given to us by our ascendants.
This platform is new and unique on the Georgian market. What kind of barriers did you overcome? Does this platform already have consumers?
I had difficulties while printing the cards since, unfortunately, Georgian printers have a little experience in this field. I don't have consumers yet, selling will start in the near future. I hope, that this product will be interesting for both Georgians and Foreigners, as for me it is especially important to introduce them to Georgian values in this specific, entertaining way.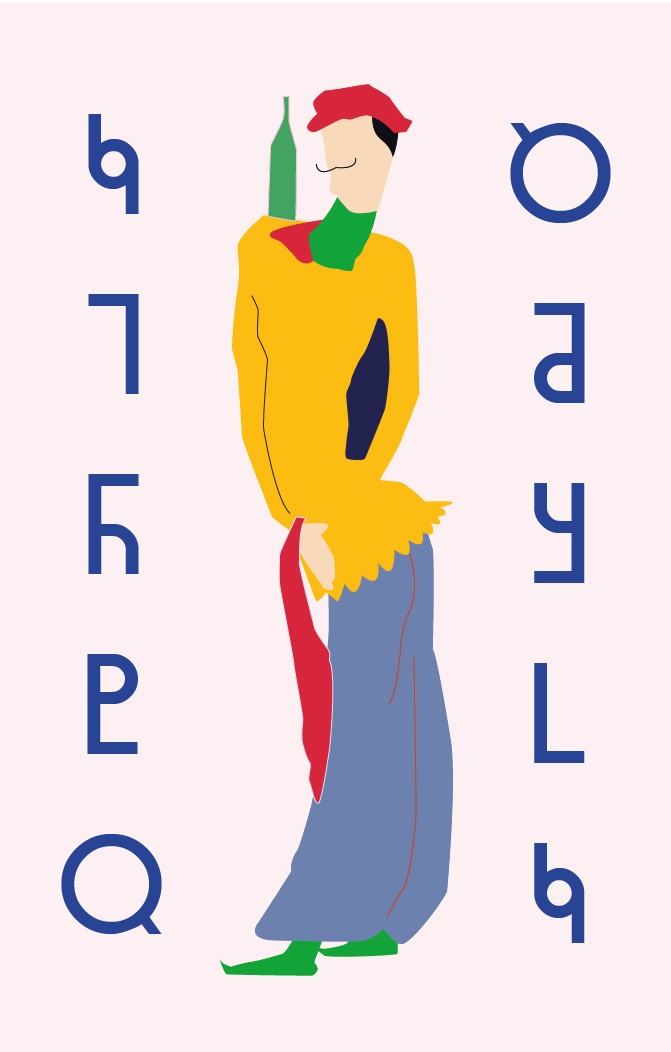 What are your future plans?
I want to continue the series of board games. Livlivi does not include only board games, but also I have planned to implement producing interesting objects printed on different materials. Currently, I am in a thinking process and I can't name them concretely. Lastly, I would like Livlivi to be Georgian full-valued brand, which offers its users varied products, of course, in the way of unique and original forms.