Cosmic Dance as a New Embodiment of City's Contemporary Culture
Cosmic Dance is a new brand of clothes, which is a new embodiment of the city's contemporary culture.
"We are a movement of people who create art or work closely with it.", noted a co-founder of the clothing brand, Lasha Aleksidze.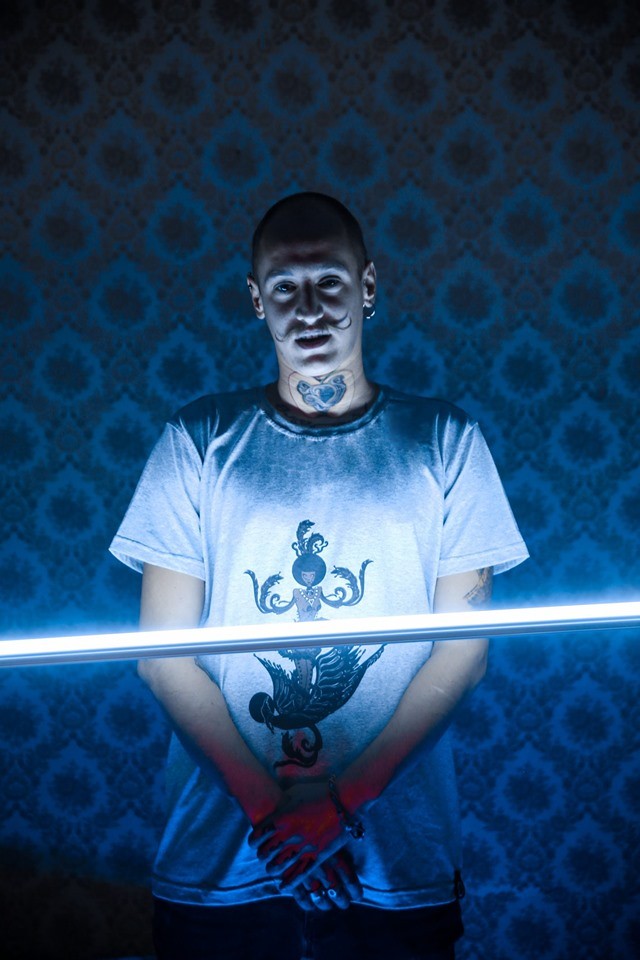 How did you come up with the idea of creating a new line called Cosmic Dance?
We came up with the idea to launch a new clothing line 2 years ago, while shopping, without even seeing any prep work beforehand. After starting the company, we realized that it could be a link for artists to be seen by a broader audience. We started working, and created a series of prints and embroidered fabrics with our friends who work in the visual arts. They create street murals, album covers for different types of music, illustrations for sci-fi and fantasy books, etc. So, we decided to concentrate on the artists, while promoting our products, showing off information where people can see more of their art, like a portfolio or social media pages. We started using their names every time we promote our product with their work on it, and they started getting more followers on social media and more views on their portfolio pages. So, we started creating Infos about our artists and putting them up on our website.
What is the main goal of the brand?
We don't see ourselves as just a clothing brand. We are a movement of people who create art or work closely with it. We want to show the world the talent of the artists we work with.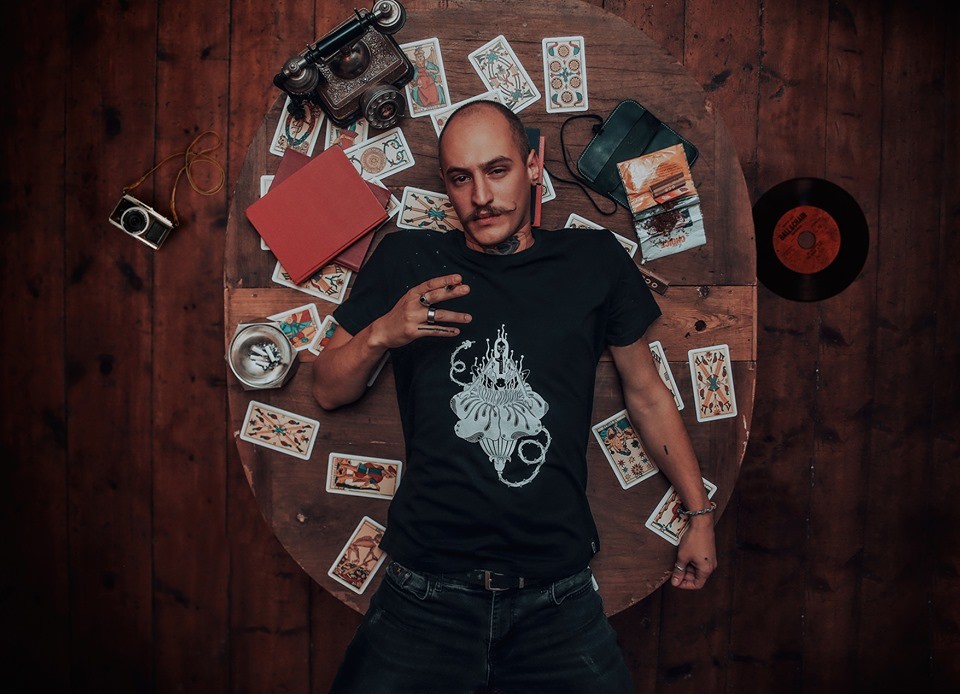 As it appears, each piece of clothing has its own symbolic meaning. What symbols of contemporary culture do you incorporate? What do they correspond with?
The first artist we worked with is Mariam Khapava, AKA Semichka. She works with clubs and record labels both in Georgia and abroad. She created a series of works for us about women. Her prints show women in different surreal and empowering situations.
We also worked with Luka Japaridze. He's a well known Tbilisi-based muralist and street artist. He created a series for us, based on ancient esoteric quotes and symbols.
Next, we worked with Christophe Szpajdel AKA Lord of the Logos. A calligrapher, artist, graphic designer, Christophe has created more than 9000 logos for musical projects, including Emperor, Foo Fighters, Rihanna, The Dresden Dolls, Moonspell, and many more.
In collaboration with Christophe, we've created a series using the Georgian alphabet and Georgian calligraphy. We also picked words that showcase the philosophy of the Georgian people in antiquity.
Now, we are working with Tamar Meskhi. She is a Tbilisi-based artist. She creates album covers for music projects, illustrations for sci-fi and fantasy magazines, and also creates murals. With her, we are creating a series based on tarot cards.
Cosmic Dance, as a new brand, is new in the Georgian clothing industry. Were there any difficulties you had to overcome?
The hardest part is finding people and companies you can rely on and work with.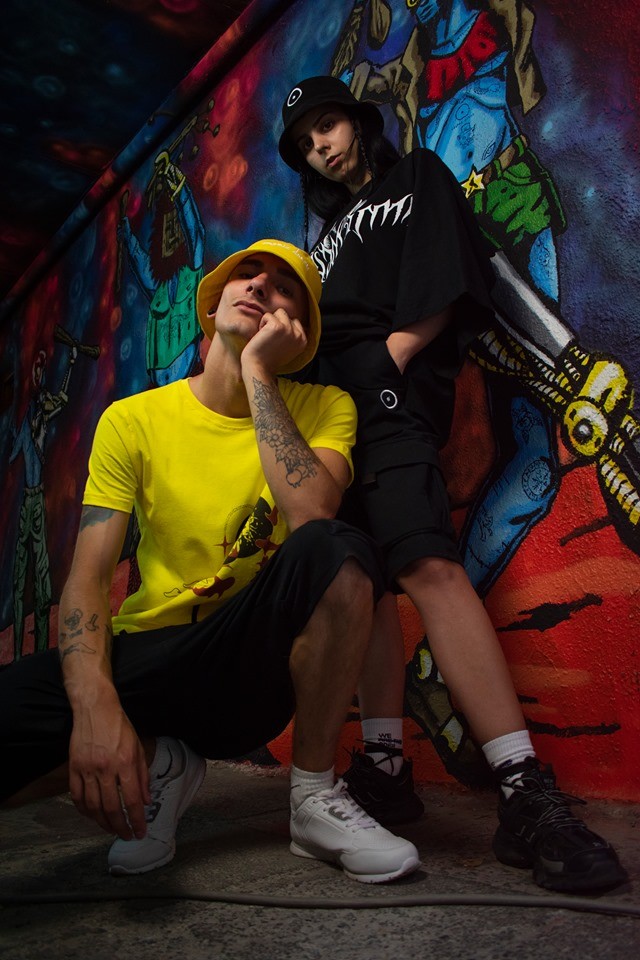 What are your plans for the future?
We'll continue working with local and global artists to create new clothing series. Also, we are starting a series of talks in the near future. Every talk is going to concentrate on a form of art, be it painting, street art, photography or music. Also, we are starting our own blog about contemporary art and culture. These are our plans for the immediate future.