BOQ.GE - New Startup for Construction Sector in Georgia
BOQ.GE is a newly-founded startup by Qeti Javakhadze and Otar Davitadze.
CBW had an interview with its co-founders, who discussed the matters of the concept of BOQ.GE and its future plans.
"We came up with the idea of creating BOQ.GE three years ago. We got inspired by the challenges that the Georgian market faces currently - there is no unified platform designed for the construction industry where users are able to make a construction project plan announcement, along with tender and budgeting. Through BOQ.GE, our customers can create a budget for the renovation works, according to which they will announce a tender with specific requirements. Then, they can select their preferred group from the companies participating without spending extra time or material resources. We accelerated the process of elaborating the idea since the pandemic started."
As one of the co-founders further mentioned, the process of forming a business plan turned out to be a big challenge.
"As the share of the construction sector is quite large in Georgia, even during the pandemic period, construction work was actively going on. We, as a startup company, are still actively working on filling and updating the database and creating the final design of the web platform. We want to provide our platform with customers who do not have an education or experience in this field."
Currently, the website of BOQ.GE is not launched yet.
"We will soon finish the work on the website prototype. It will allow us to get feedback from our customers. Users will be able to easily make a budget and announce a tender with the help of our team on the beta version."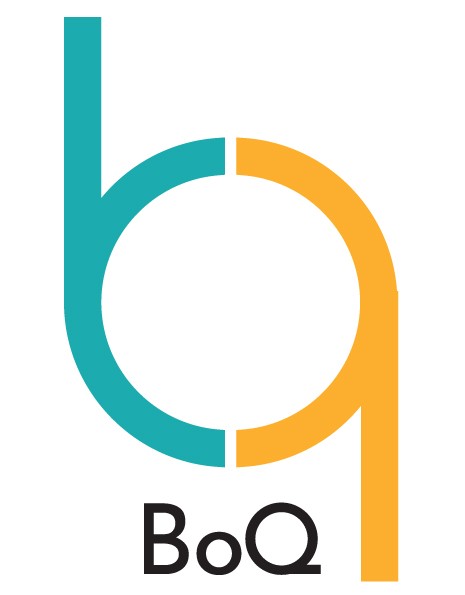 "We would like to highlight the great contribution of Impact Hub, which enables startup companies not to give up, learn more and achieve their goal in the pre-accelerator program. We currently have 20 teams involved, with different ideas and directions, and with the help of Impact Hub, we are learning the common needs and values of a startup ecosystem. Many thanks to their team for this opportunity!"
The platform of BOQ.GE has no analog in the market.
"Therefore, our product will be a novelty on the market, where a customer will easily and quickly solve a very important problem, who to entrust his repair or construction works and determine the budget."
The future plans of the startup include entering the markets of Europe and the Caucasus and developing the financial analysis, which will be interesting for foreign investors.
"We also plan to cooperate with large hypermarkets, as well as to integrate the entire cost account database on the web platform, after which web technology can be used for both small, medium, and large businesses, since development companies, managers, and clients can automatically compile can multimillion-dollar estimates."