BioCure's Founder on Their Effective Oil Spill Cleanup Methods
BioCure is a unique technology developed in Georgia with the goal of remediating the global problem of oil pollution.
Mariam Mchedlishvili-Todua's research on the bio-degradation of oil pollution led to the technologically innovative idea of using local oil-eating bacteria from spill sites to combat pollution. After many field experiments and proof of concept projects, it became clear that technology was tightly bound to the services and it was causing scalability issues. After several months of research and ideation, and with the help of the Georgian startup ecosystem, a spinoff company BioCure was born, with a brand new scalable business model.
''BioCure is a patented process of quick isolation of the best performing oil-eating bacterias from actual spill sites after they are grown/multiplied in bioreactors and sprinkled over the pollution.
Our unique technological approach forced us to innovate in the business model and adapt the technology so that anyone, even the basic workforce could deploy it on site.
We are partnering with environmental service provider companies worldwide, they are sending us samples of polluted soil, or water, or whatever may be... we are isolating the most efficient oil-eating bacteria from that sample and making a bio-liquid treatment solution, which is shipped to the customer for final deployment on-site.
Using this approach, we deal with all the scientific work in our lab and provide the liquid that only needs to be sprayed over the site. This helps our customers to significantly reduce costs in almost every budget category,''-tells Temo Rukhaia CBW what makes BioCure's model unique.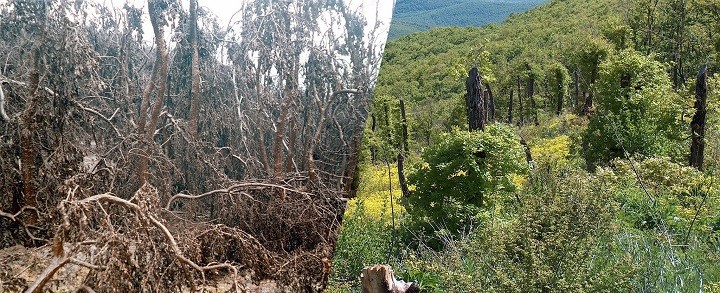 We asked the startup's co-founder a few more questions to discover more about their intentions to expand internationally and make their method available to other countries:
What are some of the challenges being in the field of the environment?
Of course, climate change is one of the biggest threats to humanity. We have developed an approach in the US market for Biocure to help reduce methane pollution from abandoned oil wells. These old wells are one of the top 10 sources of greenhouse gases in the US and we will use our technology to make the closeout of old wells cheaper and easier.
Oil pollution generally is a big impact on the environment. There are millions of small and large spills globally and we feel our technology can be a key tool in cleaning up a lot of this pollution. Mariam, our lead scientist, also has ideas for cleaning up other types of pollution with a similar approach, so Georgia could become the world leader in environmental remediation!
What's your biggest goal you try to achieve?
BioCure is the last oil bioremediation technology the world needs, as we see it.
Our biggest goal to make it so accessible that oil pollutions will stop being a problem, just like penicillin did with deadly infections. We want to clean the world from oil pollution.
After that, we want to develop methods for tackling other pollutants and make Georgia the world center for innovation in bioremediation.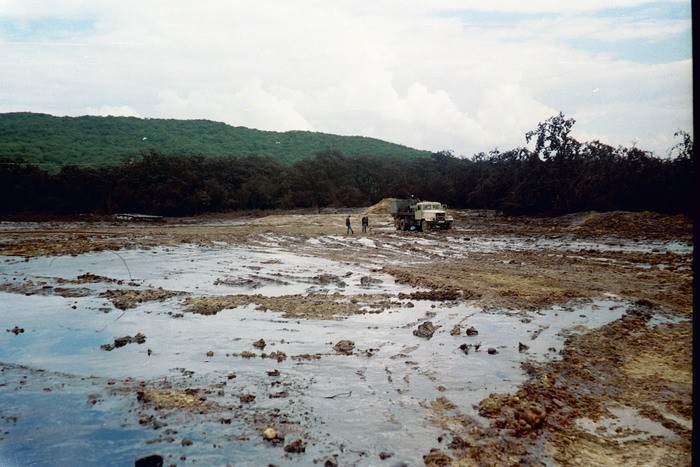 What is the current stage of development for the platform and what's ahead of you?
The solution has been used commercially on over 20 sites across Georgia and beyond. It has demonstrated 100% success in achieving cleanup targets.
Just today we were out at the field remediating oil at a well in Kakheti. For the moment we are in the process of proving the business model in the US market and after that, the sky's the limit!
We're very excited to be chosen as one of the top 20 finalists out of 700 applications for the Venture 4 Climate Tech program in the US where we met top climate technology investors and leaders. It was amazingly encouraging as these top people were excited about our technology.
Currently, we are fundraising a seed round and applying to top accelerators in the US. We anticipate this time next year we'll be in the US market with commercial operations on dozens of sites.
In the future, we hope Biocure will become the preferred method for remediating oil spills globally, and we want to found a research institute in Georgia to innovate new green technologies with global markets.