Bani - Georgian Port Wine and Aromatic Brand in a Jar
"After tasting an alcoholic beverage in a jar, you will be 18% happier and joyful," promises the new brand "Bani", which aims to make innovative, independent, modern and freedom-loving people a favorite drink.
Nikoloz Medzmariashvili, its founder, told Marketer how the Bani brand was created.
M: What is Bani?
Bani is the first Georgian high-alcohol drink made with natural ingredients, with special taste. Its packaging is quite comfortable, and the tastes are varied. Bani drinks series includes red and white port wine, brand mixes with pear, Saperavi and cola.

M: What is the concept of "bani" as a drink?
"Bani" is a new lifestyle, a new culture of fun. It will be a drink of festival, club and picnic-entertainment context, which is associated with laughter, love, happiness.
"Bani" will be always and everywhere where there is fun.
M: Tell us about the team of "Bani"…
"Bani" is molded in Gurjaani, and young and professional specialists are involved in the production. In the team, Sandro Medzmariashvili leads the business processes, and I lead the strategic side of the company.
M: What was the biggest obstacle you encountered in the process of preparing "Bani"?
Idea to create Bani came up 3 years ago and during this time we had to overcome quite a few obstacles. But I believe that if a person firmly believes in something, one will definitely succeed. Sure, I could have chosen a much simpler activity for the business, but that's what motivates me. If a person believes in an idea, he will never give up.
However, there was a support as well - I would especially like to highlight TBC Leasing, which trusted us and financed us at the initial stage.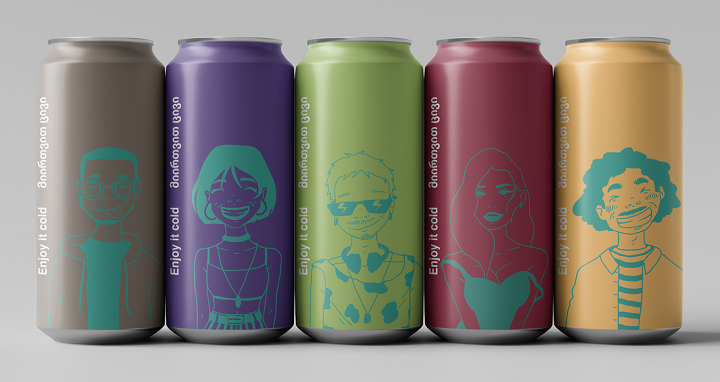 M: In the future…
We will definitely add new flavors and then export to Europe and USA after the Georgian market.
Our goal is to turn Bani into a global brand that will be a symbol of freedom, independence, fun and innovation.