All About Touch Digital Summit - Where Creative People Around the World Meet and Build Together
Touch Digital Summit has grown into a large scale international tech event, based in Georgia. The event series are promoting building an international community with the focus on digital and innovations development in the country. Touch has diverse missions, to learn more about that, CBW had an interview with Alina Rozanova, CEO of Touch and Beka Kvartskhava, Founder of Touch and Creative Director of Onesoul.io about the concept of the summit and its direction:
Please tell us the story of Touch Digital Summit. How did it all start and what is the purpose of the event series?
Beka Kvartskhava: Touch was born 5 years ago, as an idea to get together the arising force of the digital marketers and designers in Georgia. We had 6 speakers and over 200 attendees, we did it in the National Library, and it went pretty well. I saw that there is a huge need in education in the field of digital, more global education and vision, as local digital professionals were not yet ready to look broader and see the overall picture, they lacked the global mindset. You know, when you have a small country and market, it is very crucial to build global products from the very beginning. You can build it here, with the help of very talented people, test and finetune it on the Georgian market, offer a very good quality product here - and then start selling it outside the country, thus not only providing the Georgians with extra earnings coming from abroad sales but also attracting the investments, keeping the workforce in the country, and establishing a good image of Georgia on the international level. Growing the company or project in this way provides plenty of benefits to both the country economy and people living here.
This is what we've learnt so far after organising the next 3 conferences in 2017-2019. Our network of partner companies and experts was growing, and so did the format and volume of the events.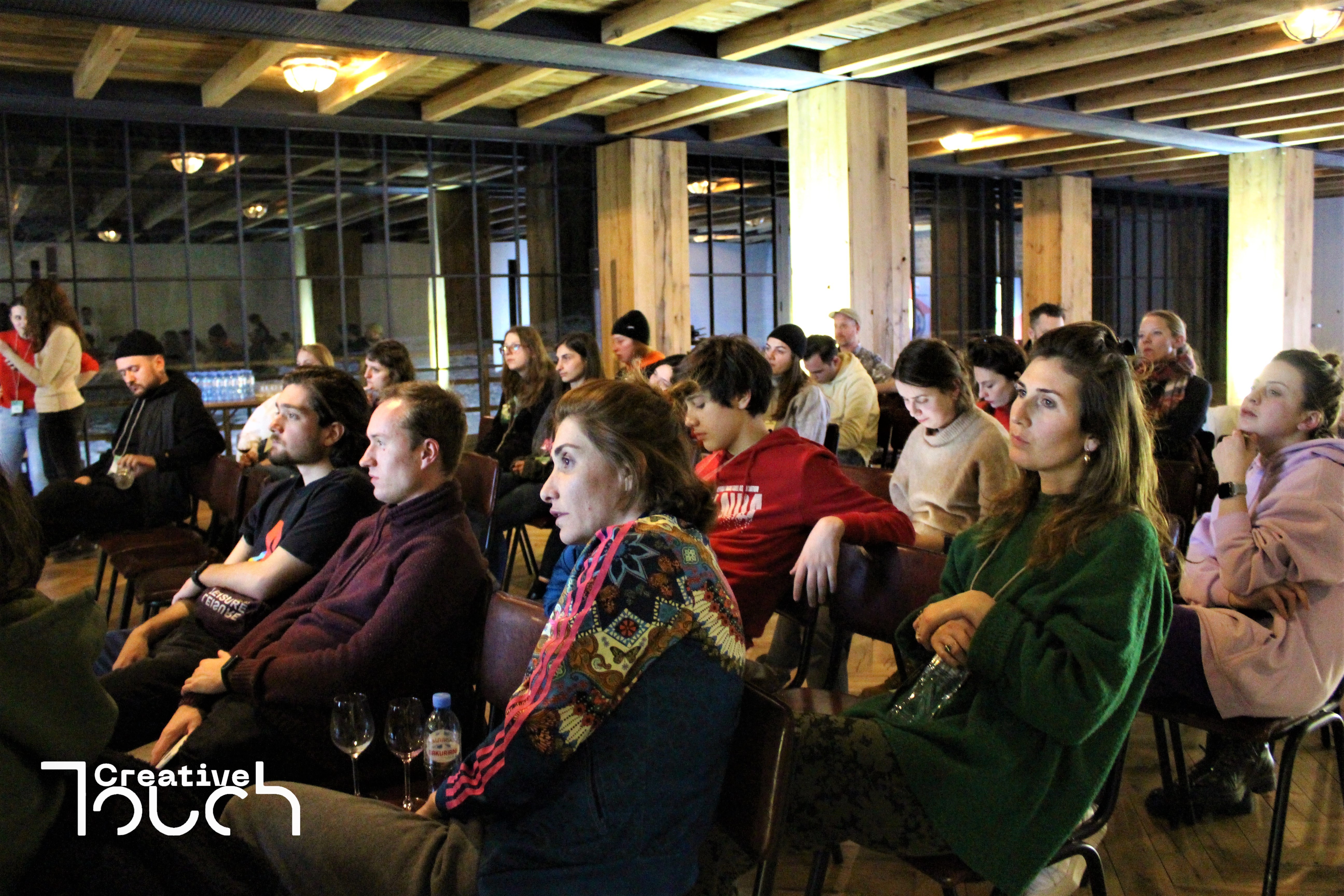 Touch Digital Summit 2019, that went on 30-31 October at the Rustaveli Theatre, was already covering various digital- and business-related tracks. We also tried doing a startup pitching competition and startup exhibition, which attracted interest from Turkish and EU investors. We had 45 speakers coming from 20 countries in total, and over 1000 attendees. We used the matchmaking application to help the event visitors connect with each other and discuss potential hiring or partnership during the summit.
Alina Rozanova: After that, we decided that one annual event is not enough for pursuing our mission. Besides the educational programs and advisory we're now building for business, we also planned 4 events in 2020 focused on specific industries, still all around digital. In February, we were happy to organise Creative Touch in Kazbegi - for designers, marketers, filmmakers, content developers and so on. Next, we are about to announce the Tech Touch conference that will be broadcasted online using a special all-in-one web application, on 29-31 May. The event participants will be able to listen to the talks from over 20 speakers, ask their questions and discuss painful topics in the live chats, participate in practical workshops, make online speed dating video calls with each other, and even hang out together at the virtual party.
Next, we are working on the concept of Startup Touch that will be dedicated to investment and venture capital issues. Finally, on 12-13 November, hopefully, we will make the fifth Touch Digital Summit in Tbilisi, as a summary of the year in digital and business.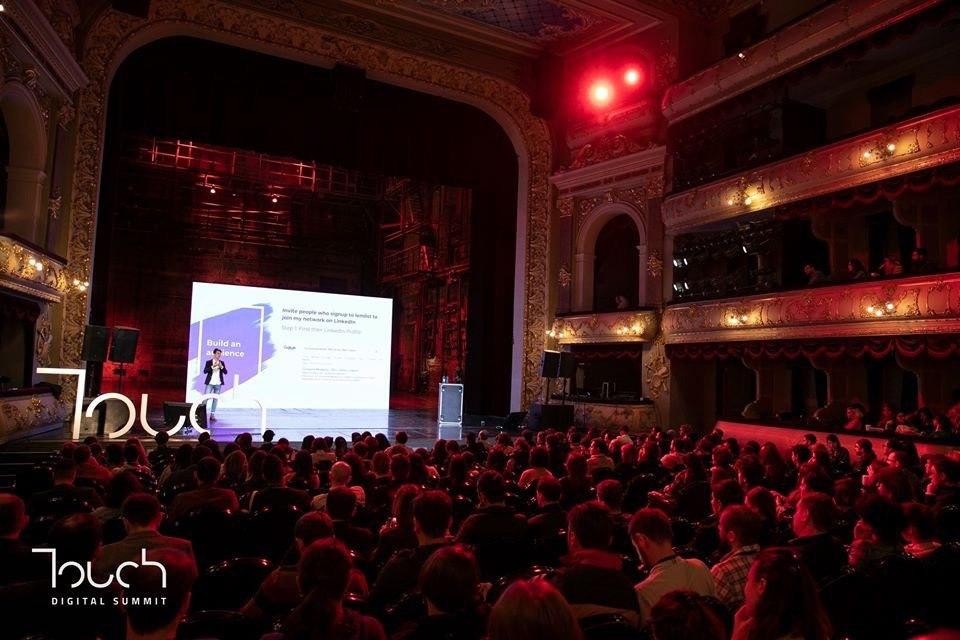 Creative Touch was held recently that brought representatives of different industries together. What are the highlights and the outcome of such a large scale gathering?
Beka Kvartskhava: It was an experiment in the first place. The main purpose of the event was not to gather hundreds or thousands of attendees and listen to lectures only. We wanted to invite creative people, help them connect with each other, break the ice, as they say, teach them about various creativity practices and approaches (with the help of the invited speakers) and watch them building the art projects within the creathon, during 3 days out of their work and home. We've come up with the challenge - that was, to find the answer to Leeloo's question, why she should save humanity and sacrifice herself (a final episode from the "The Fifth Element" movie). The participants were randomly divided into the groups and presented the solution to the challenge in the form of video collages at the end of the creathon. They were able to use new ideas and tools learnt during the talks and workshops of Creative Touch.
Alina Rozanova: We think, we will make it again next year, most probably, in the partnership with the Burning Man crew, and add even more practical activities, so as participants could use this event for gaining new skills and connections.
How did the public react to the appearance of your brand and who is your target group?
Alina Rozanova: Touch has been always seeking for the best format to fulfil the demand for knowledge and networking. I think, previously it was first of all perceived as a creative, underground community. It still is underground, and obviously, creative, but from now on, Touch will also be a supportive force for the corporate business as well. Having met dozens of innovative startups and discussed original ideas, Touch team knows where and how to bring innovations to SMEs and big company groups.
Beka Kvartskhava: Yes, Touch is first of all about a personal touch. If we do events, we're trying to talk with a maximum number of people during it, not just sitting on the backstage and controlling the processes. If we start partnering with someone, we ask about their pains and objectives to understand, how we can actually help them. And we're growing together - with our team, partners and customers.
Digital industries keep growing, there are more and more startups that are linked to technological investments. How would you evaluate Georgia's positioning in this regard?
Alina Rozanova: We see a big potential in Georgia, especially because the younger generation is good in English and is already following the global trends. They are digital-native and just need some education regarding what they should focus on and how they can grow faster.
Touch works with various investors and VC funds around Central and Eastern Europe, Turkey, Israel, UK, and the US. Some of them started paying attention to what's going in Georgia. But only a couple of investment deals were closed - I can remember now that the finance was provided to the online marketplace, martech startup (marketing technology), AI-based product company, and startup studio. These cases are just coming to my mind in the first place, of course, they are not the only ones.
We are more interested in supporting technology-based companies that are easily scalable and have a strong team. And that's exactly what other investors look for. Selling to the Georgian market solely is not the right strategy, the founders need to think global from the very beginning. Everybody can do basic research via Google to see if their solution is unique and has a potential or not.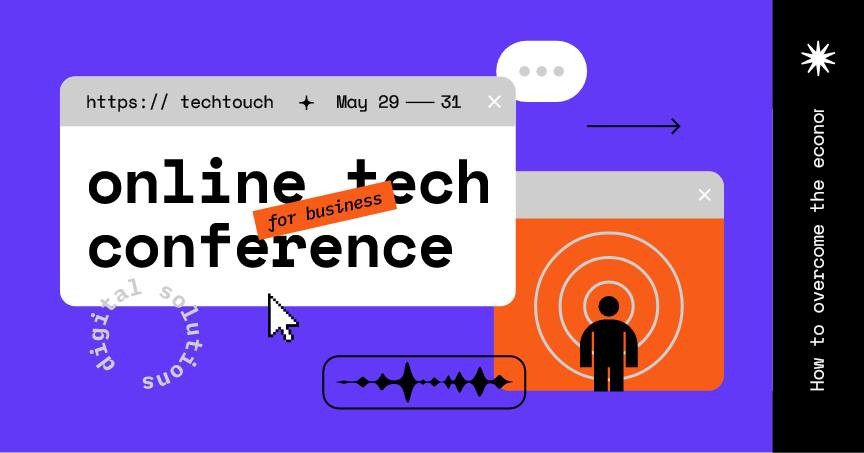 It seems like Tbilisi can become a hub for startups someday. What advantages do you see in the country in making business and networking?
Beka Kvartskhava: The easiness of doing business, free economic zones, tax waivers, decent complex infrastructure, a wide pool of dedicated professional talents for hire, and an open mindset of corporate companies that are ready to collaborate with startups - these are the factors that attract tech companies to the country. Some of them are already fully or partially realised in Georgia, others should proceed in order to make the country a new digital destination.
Touch tries to bring global companies to Tbilisi and other cities, to showcase the opportunity for opening new offices, R&D centres (Research & Development), educational institutions and partnerships. Until we build a proper image of the innovative country and talk about this out loud on a global level - we won't see much progress in this direction. We should think about creating our own innovative technology, using available resources and privileges, in terms of nature, climate and people.
Another question we are raising within our company is building the venture capital story here. Talking with entrepreneurs about investing in software or hardware startups, rather than one more cafe or hotel - this is also a part of our mission.
In which directions are you planning to develop the event series? What's your current goal?
Both: We have already touched some of our goals - for example, through the events we are building an international community with the focus on digital and innovations development in Georgia. The current situation has shown us that most digitised companies are most sustainable ones and can easier resist and overcome the crisis.
We are planning to talk more about our mission during the Tech Touch online conference, on 29-31 May. This will include supporting startups in scaling and fundraising, as well as helping the other companies with business and digital transformation in order for them to be ready for any other cataclysm in the future. Helping people become digital-native is our first and foremost purpose!