Harmony Inside and Out - Simetria Park
Simetria Park is a human-centered neighborhood in Okrokana, near Mtatsminda Park, in Tbilisi, with an area of 20,000 sq/m, comprising 39 apartments and 31 individual townhouses.
To create something distinctive is not just observation, you must be part of that environment. The problems that are accumulated in this environment should concern you personally and you should strive to solve these issues.
The concept of the Simetria Park is based on the idea of "inside and out of harmony", which implies a closed residential neighborhood tailored to the requirements of modern urbanization. Indoor and outdoor spaces are important here: both project planning and design, human relationships and the idea of socializing.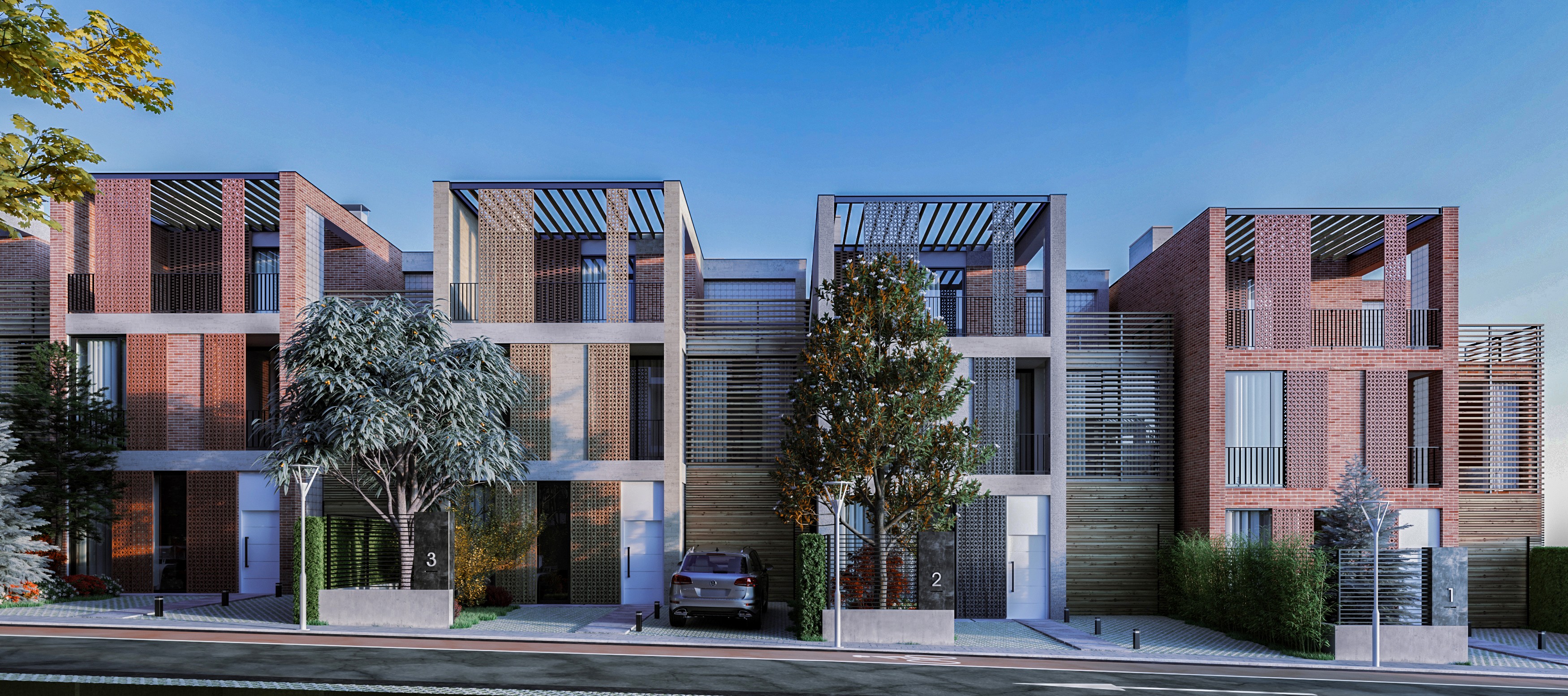 When thinking about the project, the most important part for the company was choosing the right location. Simetria Park should not have been a regular village settlement, it was to br a daily residential district that is part of the city and at the same time away from its noise. As a result, an 8-minute drive from the heart of Tbilisi, close to the city's largest park and the city's most prominent recreational area, was selected.
In addition, Simetria Park residents are provided with additional infrastructure and services that create a safe and enjoyable atmosphere for living or leisure. Including: gym, spa, multipurpose playground, square, bike lane, hiking trails, co-working space, recreational or commercial spaces.
"Simetria Park is primarily an idea, a lifestyle. The work of the project is based on proper research and environmental analysis. Simetria Park's main advantage is that it is thoughtful of all the details and is a balanced environment for living. All the conditions here are designed to enable a modern person who is part of a bustling, day-to-day city to move to a more relaxed environment without having to leave town. "Says Tariel Gabunia, CEO of the company.
Simetria Park is a project of the Simetria Real Estate Development Company, which is a member of the Capitol Investment Group. Capitol Investment Group was founded in 2006 and united various business sectors. The group operates mainly in attracting investments and managing them. Company Simetria operates in residential complexes as well as hotels and business and shopping centers. Their work involves managing and taking responsibility for the project from its idea until its completion. In each case, the Simetria team creates a well-thought-out business plan, develops an investment project based on research, and then ensures that the project is attractive and implemented.