Discover Sri Lanka – Eldar Pirmisashvili's Blog
Before finding myself on the beautiful beaches of Sri Lanka, I first learned about the island and envisioned the unforgettable adventure that awaited me. This is a case where reality surpassed expectations. With its tropical climate, crystalline ocean, palm-fringed beaches, radiant sun, lush and unique flora, ancient culture, exotic fruits, delectable cuisine, and vibrant wildlife – Sri Lanka is a true paradise.
Currently, it is the most convenient way to get to Sri Lanka from Tbilisi via Dubai, I arrived at Colombo airport in just a few hours from Dubai, and in just half an hour, I was surrounded by palm trees and golden sands on the beach of Negombo, at Club Dolphin Negombo. The hotel harmoniously blended with its natural surroundings. Every moment was savored – first a refreshing swim, then basking under the sun. As dinnertime approached, I eagerly anticipated a delectable culinary adventure. Sri Lanka, a haven for seafood and fruit enthusiasts, treated me to succulent squid and prawns with pink rice for starters, followed by a dessert of mouthwatering passion fruit, pineapple, and mango.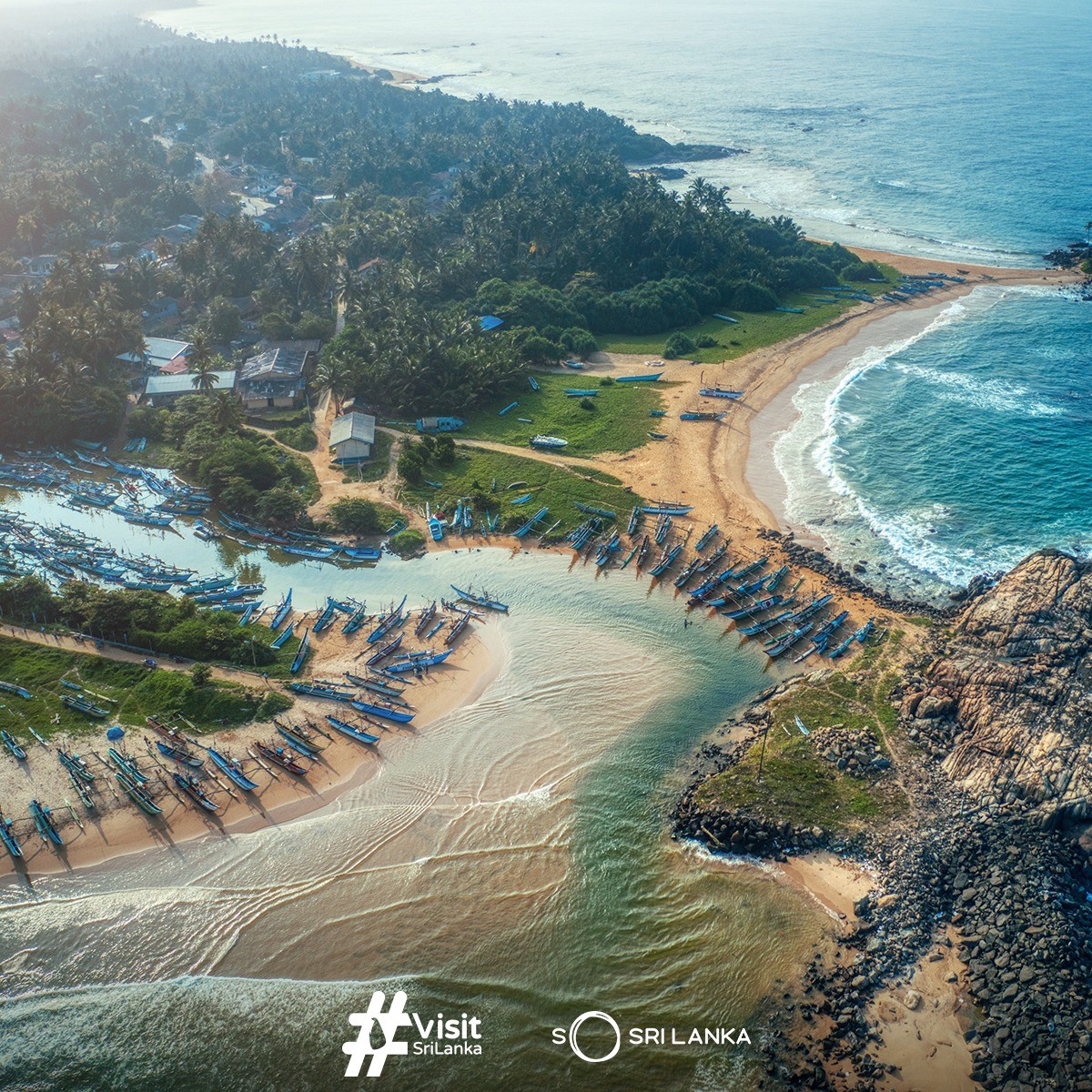 After luxuriating on the picturesque beach and indulging in exquisite flavors, it was time to embark on further exploration. A visit to the ancient rock-cut fortress, "Sigiriya," was a must. I began at the museum, where Sri Lanka's ancient cultural heritage is meticulously preserved. Then, guided by an expert, I ascended the "Lion Rock" amidst untamed nature, accompanied by a troop of playful monkeys. The ascent, concealed by a network of invisible stairs, culminated in a panoramic view from the summit, revealing the breathtaking beauty of the surroundings.
Following this captivating excursion, I retired to the Cinnamon Lodge in Habarana for the evening. Nestled in a verdant forest where birds and wildlife coexist harmoniously with humans, the lodge offered a sumptuous environment, complete with a resplendent pool, the melodic trill of birdsong, and a staff exuding warmth and hospitality.
The next leg of my journey took me through a tea plantation as I made my way towards the mountains. Here, I sampled and even procured an assortment of teas, a true haven for a tea enthusiast like myself. It's worth noting that Sri Lanka (Ceylon) is renowned for its illustrious tea culture.
Next on the itinerary was the city of Kandy, ensconced amidst mountains and lakes. In addition to its opulent colonial-era villas, Kandy is celebrated for the awe-inspiring Dalada Maligawa Buddhist temple. For dinner, I chose the enchanting Early Regency venue in Kandy, where I briefly stepped back in time to the Victorian era. Attentive service, delectable fare, a setting cocooned in lush foliage, and invigorating fresh air combined to create a truly special experience.
After dinner, I paid a visit to a Buddhist temple, where vibrant hues unfolded before me – gilded Buddha statues, vivid flowers, processions, and statues of elephants vividly captured the spiritual essence of Sri Lanka. Along the way, I encountered elephants, including a remarkable pink specimen. The Sri Lankan National Park and its diverse wildlife awaited me, but before that, I indulged in a delectable dinner at the "Cinnamon Wild Yala" hotel, a place where monkeys, peacocks, squirrels, and even bears shared space with humans. (https://www.instagram.com/reel/CwhfDh9NlDl/?igshid=MzRlODBiNWFlZA%3D%3D )
The following morning, I entered the national park and truly immersed myself in the "wild world": peacocks, crocodiles, elephants, deer, leopards… It was an unforgettable odyssey through this untamed realm.
Returning to the coastal expanse, I must emphasize that Sri Lanka's shoreline is lauded as one of the most exquisite on the planet. "Bentota" stands as one of Sri Lanka's most renowned and expansive beaches, perfect for those who appreciate life's finer indulgences.
My favored abode on this journey was the Cinnamon Bentota Hotel. Its authentic, resplendent interiors, coupled with two expansive pools and a historic structure seamlessly integrated with its surroundings, offered an ambiance of refined elegance. Indoor pools, meticulously crafted modern furnishings, and design accents further underscored the hotel's sophistication.
Another recommendation is not to depart Sri Lanka without indulging in an Ayurvedic massage. Along my route to Colombo, I visited Siddahalepa Ayurveda Resort & Spa, a haven of tranquility and comfort. After a delightful tea service, I surrendered to the massage, transcending into a different dimension. In the span of one hour, I shed all stress and negativity. One thing is certain – I will certainly return to delve deeper into this form of massage, for it stands as one of the most profound means to enhance both physical and mental well-being.
As my sojourn in Sri Lanka drew to a close, my final destination was Colombo, the thriving business and commercial hub of the island. I took up residence at the grand and magnificent Cinnamon Grand Colombo Hotel. The refined, opulent surroundings and breathtaking vistas offered an exceptional experience. The majority of patrons were business professionals, drawn to the hotel's impeccable atmosphere and ample meeting spaces. In the evening, I strolled through the bustling streets of Colombo, along the beachfront where children sported vivid fringes, and local fast-food vendors displayed their wares. Broad, vibrant streets were imbued with the fragrance of spices, resplendent silks, and the ubiquitous tuk-tuks. The affable, hospitable locals left an indelible mark.
I extend my heartfelt gratitude to the organizers: the Honorary Consul of Sri Lanka, Nino Makhviladze, the Ministry of Tourism of Sri Lanka, and the Embassy of Sri Lanka in Turkey. Additionally, I offer profound thanks to the Sri Lanka Tourism Promotion Bureau ((https://srilanka.travel/)) and Cinnamon Hotels & Resorts ((https://www.cinnamonhotels.com/ )) for their gracious hospitality.