Tiko Bakhtadze's Solo Exhibition "But I'm Only Human" Opens at Gamrekeli Modern Gallery
Gamrekeli Modern Gallery is set to stage a remarkable exhibition by renowned artist Tiko Bakhtadze. The exhibition titled "But I'm Only Human" will be on display for two weeks.
This curated collection comprises 30 thought-provoking paintings, each uniquely conceived by Bakhtadze for this exhibition. Taken together, these works form a cohesive narrative, representing an illusory parallel world in which the human condition serves as the central conceptual core.
The striking, vivid color palette employed by Bakhtadze, set within a tense composition, elicits an immediate sense of positivity in the viewer. Yet, beneath the surface, these pieces bear testament to the artist's personal experiences and emotions, a recurring theme in Bakhtadze's artistry that also stands as his primary source of inspiration.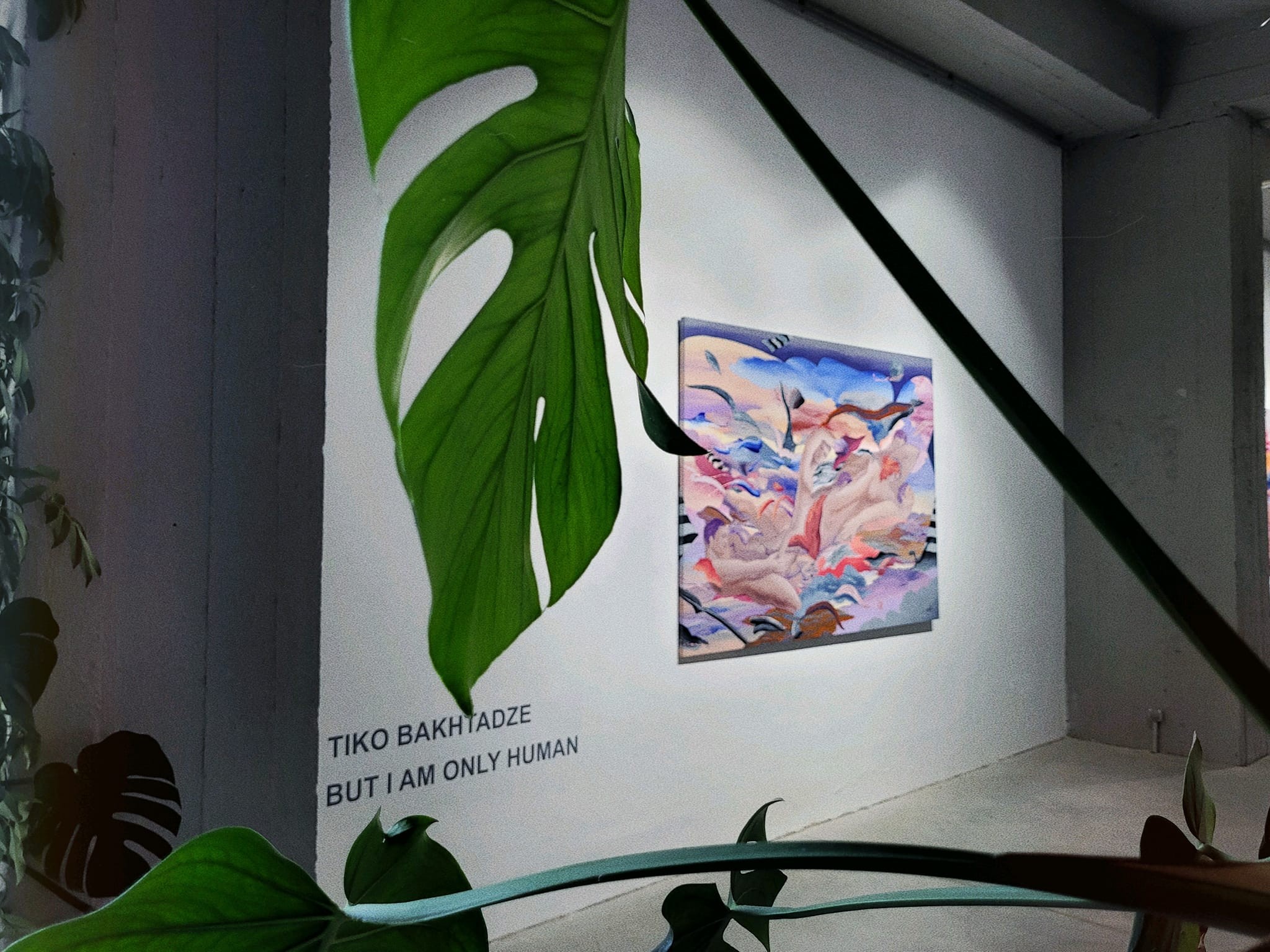 Tinatin (Tiko) Bakhtadze, a 2003 alumnus of the Tbilisi State Art Academy, embarked on his painting journey immediately after his graduation. His style is multifaceted, characterized by his mastery of a range of techniques. His audacious paintings, which seamlessly merge elements of expressionism and abstraction, are reflective of his unique creative voice. Bakhtadze draws inspiration from the world at large and its inhabitants, who frequently feature as the protagonists in his works. He has showcased his talent in numerous exhibitions, both domestically and internationally.
Notably, Bakhtadze's works made quite an impression at the 2017 New York Art Expo, further bolstering his international reputation.
In 2018, Bakhtadze received the prestigious International Caravaggio Great Master of Art Award in recognition of his exceptional artistic style. His artwork can be found in private collections across Georgia and around the world.
With the opening of "But I'm Only Human," visitors to the Gamrekeli Modern Gallery have the unique opportunity to engage with Bakhtadze's distinctive vision and explore the depth of his creativity.