Georgian National Museum Hosts "Life and Death - Glory of Pompeii" From Tomorrow
Pompeii treasures will be presented in Tbilisi after Vani Archeological Museum. From October 12, 2021 the Simon Janashia Museum of Georgia will host the exhibition "Life and Death – Glory of Pompeii", devised by ARCHAEOLOGICAL PARK OF POMPEII, and organized by the Georgian National Museum and the Embassy of Italy in Georgia. The exhibition will feature a variety of archeological objects from the deposits of the Archaeological Park of Pompeii.
In recent years, exhibitions dedicated to Pompeii have been held in almost every major museum around the world. In Tbilisi at the Simon Janashia Museum of Georgia will be presented a variety of archeological material which illustrates the glorious life and the tragic end of the ancient Roman city of Pompeii, covered with ashes after the eruption of Vesuvius in 79 AD. As a well-preserved city Pompeii became one of the main sources for the study of Antiquity and its culture.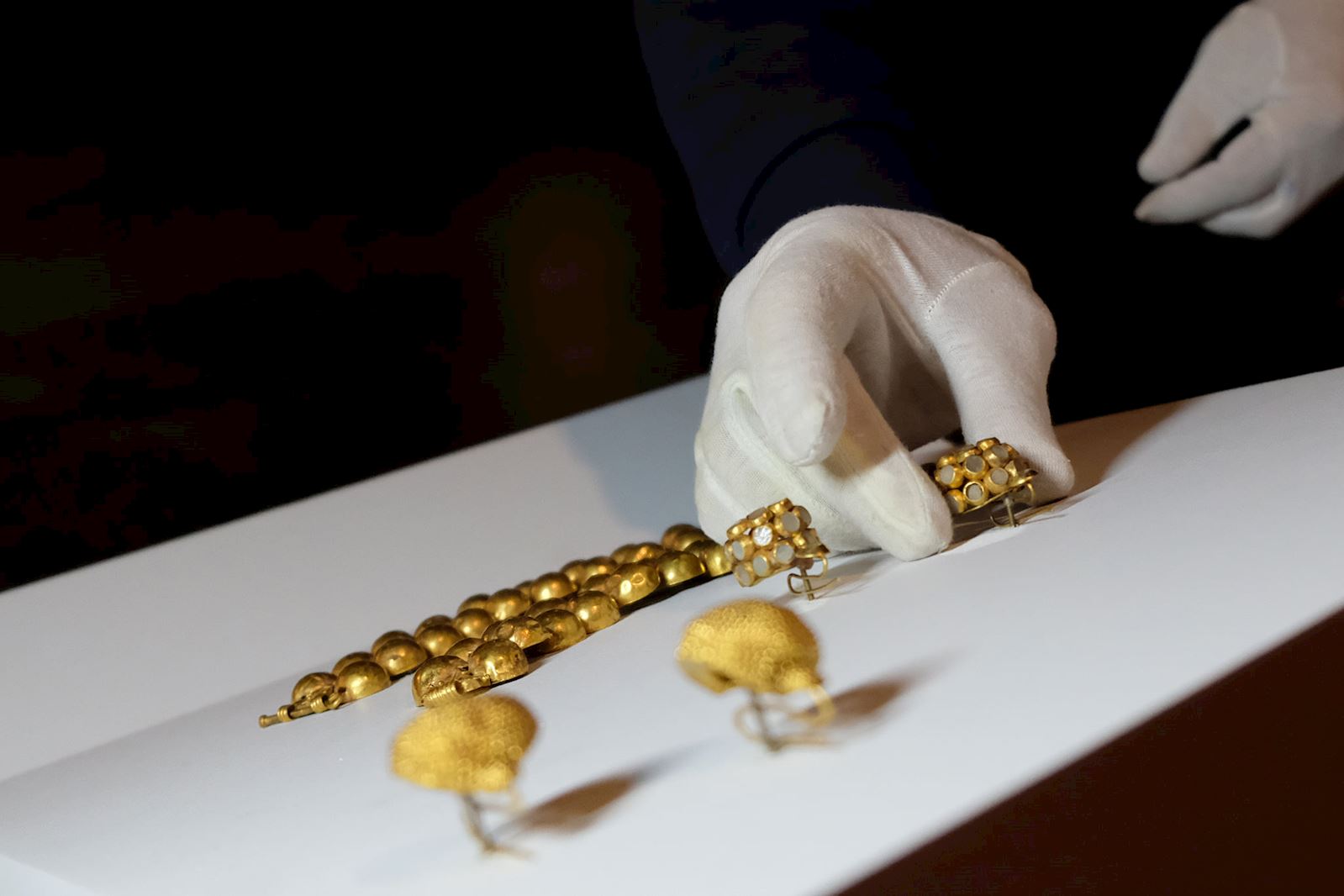 The visitors will have an opportunity to see the well-known samples of wall paintings and multifarious archeological items discovered in various parts of the houses of Pompeii and of some villas of the Vesuvian area (atrium, triclinium, peristyle, lararium, garden). The exhibition deals significantly with the samples of goldsmithery. The plaster casts of people who died through eruption will be exhibited as well. The visitor will be transferred into the world that revives day-to-day life of one of the Italian cities of Antiquity, in the 1st century AD.
Pompeii has been the subject of archeological study for the last three centuries, represents a major source for unveiling the everyday life of Roman provincial cities. The discoveries at Pompeii contributed greatly to the formation of modern European aesthetics, design, traditions of cuisine and dining.
It is rather symbolic that Vani was the first place in Georgia to host the exhibition. The visitors had a unique opportunity of getting acquainted with Antiquity in the prism of two cities – Vani and Pompeii – that existed for eight centuries with completely different functions, but both had magnificent history and tragic ends.
The exhibition is the result of the close cooperation between Georgian and Italian institutions. In 2017-2019, the Embassy of the Italian Republic in Georgia and the Georgian National Museum organized exhibitions in Tbilisi, where the masterpieces of the most important authors of the Italian Renaissance and Baroque, modern and postmodernist stages.
The exhibition is supported by: TBC, Italian company "Glocal Project Consulting", Ministry of Culture, Sport and Youth of Georgia, "Tsinandali Estate" and VISA; TV supporter: Georgian Public Broadcasting.
The exhibition will be open to the public from October 13 until November 8, 2021.
Address: Simon Janashia Museum of Georgia, 3 Shota Rustaveli Ave. Tbilisi, Georgia