3 Plays to Take Place at Vake Park Outdoor Cinema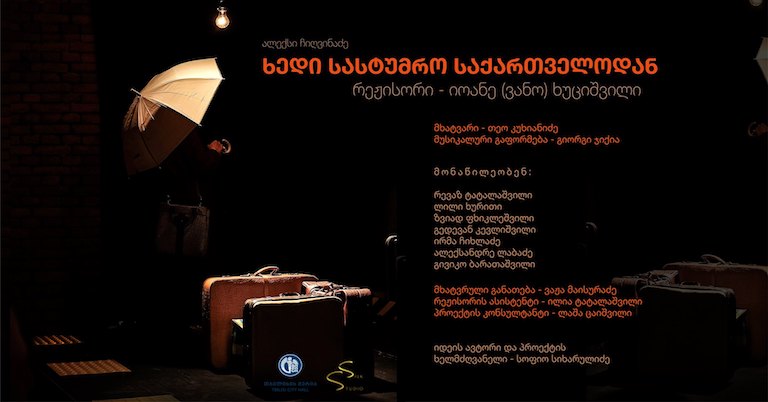 Playwright - Alexi Chighvinadze
Director - Ioane (Vano) Khutsishvili
Artist - Teo Kukhianidze
Music decoration - Giorgi Jikia
Artistic lighting - Vazha Maisuradze
Assistant director - Ilia Tatalashvili
Project consultant - Lasha Tsaishvili
Actors and performers:
Ilia - Revaz Tatalashvili, Lily - Lily Khuriti, Rauli - Zviad Pkhikleshvili, Petre - Gedevan Kevlishvili, Mzia - Irma Chikhladze, Omar - Alexander Labadze, Skull - Giviko Baratashvili.
Author of the idea and project manager - Sophio Sikharulidze.
Ilia is a blind person from Abkhazia who lives in the room of hotel "Georgia" with his sister. Everything here symbolizes past life and loss. Life of brother and sister changes, when Abkhazian neighbor visits them and brings them a gift of memories.
Along with professional actors, visually impaired people also participate in the play. The play is based on their interviews.
2030 We Have Nothing to Lose - Liberty Theater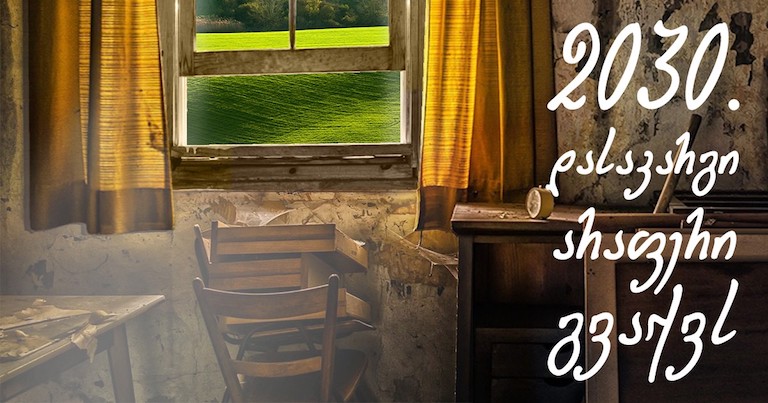 The play will be held on June 39th, 22:00.
The year of 2030: A national movement starts in the country which demands to leave the EU. It is lead by the president.
Director: Avto Varsimashvili
Author of the play: Avto Varsimashvili
Artist: Mirian Shvelidze
Technical director: Rusiko Shoshitaishvili;
In the role: Mamauka Mumladze, Ani Aladashvili, Shako Mirianashvili, Lasha Gurgenidze, Elizbar Zviadadze.
Ballad of the Tiger and Fellow - Tumanishvili Theater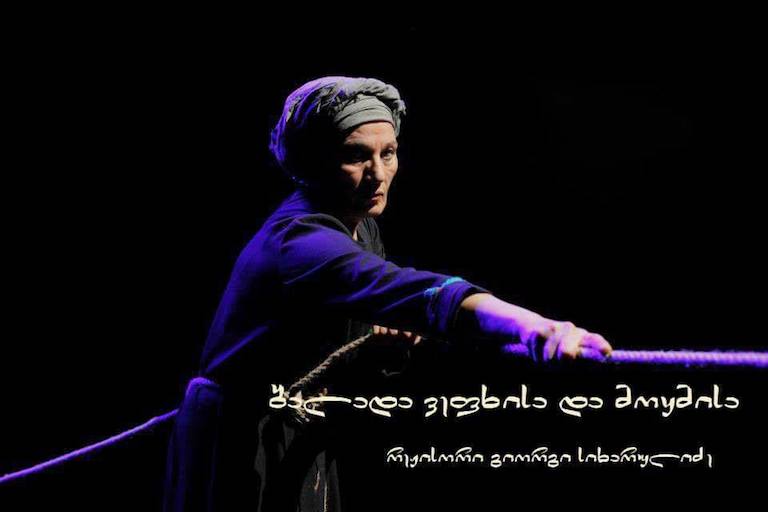 30 July 22:00
————————
Director: Giorgi Sikharulidze
Author and artist of the idea: Zurab Gogorikidze
Project Executive Producer: Andro Klebansky
Musical decoration: Giorgi Sikharulidze, Ani Murghulia
Plastics: Veka Permisashvili, Natia Metreveli
Costume designer: Khana Andriadze
Technical director: Khatuna Jamatashvili
Participants: Mzia Arabuli, Guga Kakhiani, Ana Matuashvili, Gagi Shengelia, Veka Pirmisashvili, Natia Metreveli, Nanuka Kupatadze, Nino Iashvili, Ana-Maria Gurgenishvili, Ana Nikolashvili, Keti Asatiani, Nutsa Guchashvili, Vako Koberidze;