The Website 26may.ge became Site of the Day on Awwwards.com
Leavingstone created a new project, a website 26may.ge which became Site of the Day on awwwards.com. The website is created with regards to 100 Years of Georgia's First Democratic Republic. The winner of the Nominee is revealed by user's votes and qualified jury.
"This achievement is really important for our group. It is symbolic, that 26may.ge is Site of the Day on 26 May. They are congratulating Independence Day of Georgia like this.", Art Director of the project and the author of the idea, Ilia Chanchaleishvili noted.
"Georgian Millenials, who are the most active public defenders of democratic principles, did not have the faintest idea, how progressive was their country 100 years ago. Our challenge was to pass the information to them in agreement with the idea, that Georgian history will continue functioning with its shared past values."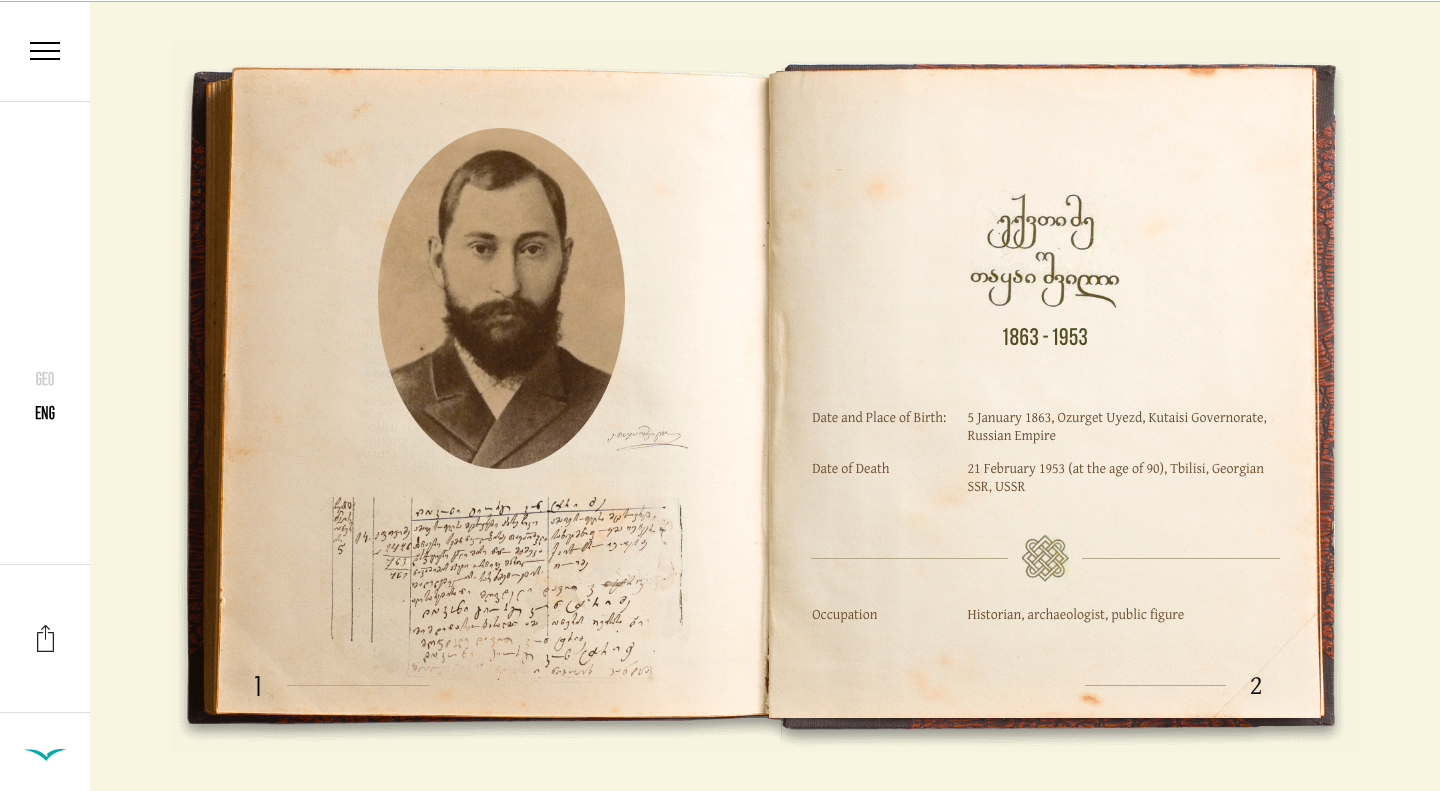 Because of the reason that their target audience was webpage users, they chose to revive materials from the archive in order to affect them with narrative and visual side.
"We gathered 10 most important public figure's biography and created "home museums" for each one - decorated with their personal items and stories, therefore we discussed the politics, culture, economy of that time. We demonstrated, what was happening in that period of time, what kind of achievements we accomplished, what were the challenges, etc.", Ilia Chanchaleishvili noted.
The website has nearly 20 pages. Hence, their main challenge was to create different interfaces on each one with distinct navigations. For instance, the book of Ekvtime Takaishvili is set up technically with CSS and each page has a different concept.
"We also wanted the platform to be applicable to the mobile operating system and to tell the independence history of Georgia in a similar way. As a result, we obtained that 100,000 Georgians perceived the image of Georgia's First Democratic Republic." Ilia Chanchaleishvili declares.
Awwwards.com is the platform, which recognizes and awards talented web designers, developers, and agencies in the world.