Georgian Designer Akaki Razmadze Wins Prestigious TDC69 Font Design Competition
Georgian designer Akaki Razmadze has emerged as a winner at the TDC69 competition, the most prestigious event in the field of font design organized by the global society,

Type Directors Club (TDC)

, established in 1946. This year's competition witnessed the recognition of Razmadze's two font designs, a remarkable achievement that has established him as a force to reckon with in the typography industry.
The TDC69 competition has a long history of promoting and developing the culture of typography, featuring various categories added over the years. In the font design category, Razmadze's studio submitted two projects, both of which secured winning positions, an incredible feat that has earned him worldwide recognition.
"I had a small dose of hope, but if both of them would win, I didn't expect it. I am glad that this happened, especially when we had already planned the presentation of this and several other fonts in May," said an elated Razmadze.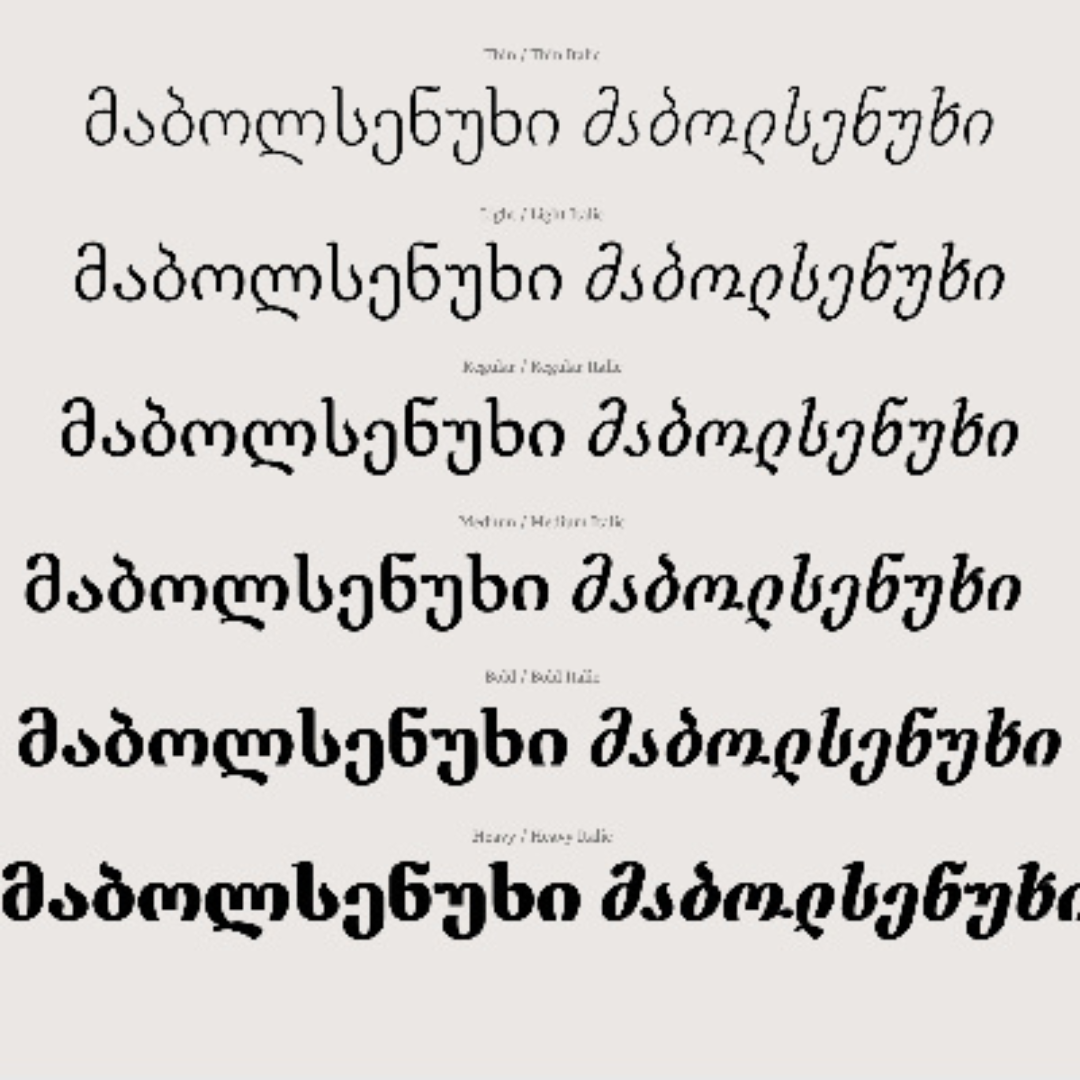 Razmadze's recognition at the TDC69 competition affirms his expertise in designing fonts that stand out in the industry. His passion for typography has earned him a reputation as a skilled designer who effortlessly merges art, creativity, and functionality to create beautiful and unique font designs.
With this win, Akaki Razmadze has shown that he is one of the most innovative and talented designers in the typography industry. His achievements in font design have inspired upcoming designers to strive for excellence, proving that passion, hard work, and dedication can lead to incredible success.
In conclusion, Akaki Razmadze's recent win at the TDC69 competition underscores his exceptional talent, creativity, and commitment to excellence in the field of font design. His success is a testament to the importance of recognizing and celebrating exceptional talent in the design industry.