Expago - The New Dimension of Traveling
Expago is a Georgian app, which connects travelers with local people in order to gain knowledge and enjoy unique experiences — be that the underground electronic music scene, cosplay, home cooking, winemaking, photography, Soviet architecture, or abandoned places. Instead of relying on guidebooks and Internet pages, travelers can join the locals, who use their knowledge and passion to create unique experiences that and allow travelers to become fully immersed in the local life and, therefore, this process enables local people to earn additional income.
"Journey seeker, caring mother, professional guide, fisherman, pensioner or student - anyone can be part of Expago and earn an income from their enthusiasm.", Co-founder of Expago and CEO of Tbilisi Startup Bureau Guri Koaiava noted.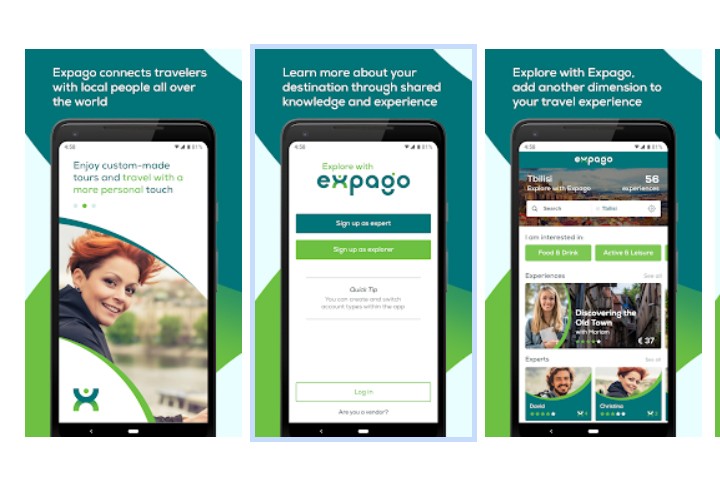 As founders of Expago state, recently, there has been a tendency, where tourists choose to bypass the traditional tourist attractions and get deeply acquainted with authentic and unique experiences. The content of Expago ideally fits Georgia, since this is the country, where the guest is believed to be the present sent by God.
Their future plans involve enlarging the geographic area. Experts are contacting them from Adjara, Imereti, and Kakheti - so they reckon, that soon it will be possible for an app to be available on the scale of the whole country. After this, they plan to allude other countries in Expago.
Expago is adaptable to all ages, all budgets, and all needs. The application is available for both Android and IOS users.