Beka Beridze: Georgian Alphabet Allows Calligrapher to Express Himself
Beka Beridze is a graphic designer who got into calligraphy and likes to convey messages using letter compositions. Often his works go beyond the literal meaning of a phrase.
In an interview with CBW, he shared about some of his techniques and materials:
''I enjoy experimenting and I try to express myself through various techniques in my work. As a result, I have a variety of favorite tools of various shapes and sizes. Pencils and pens are still irreplaceable to me,''said Beka.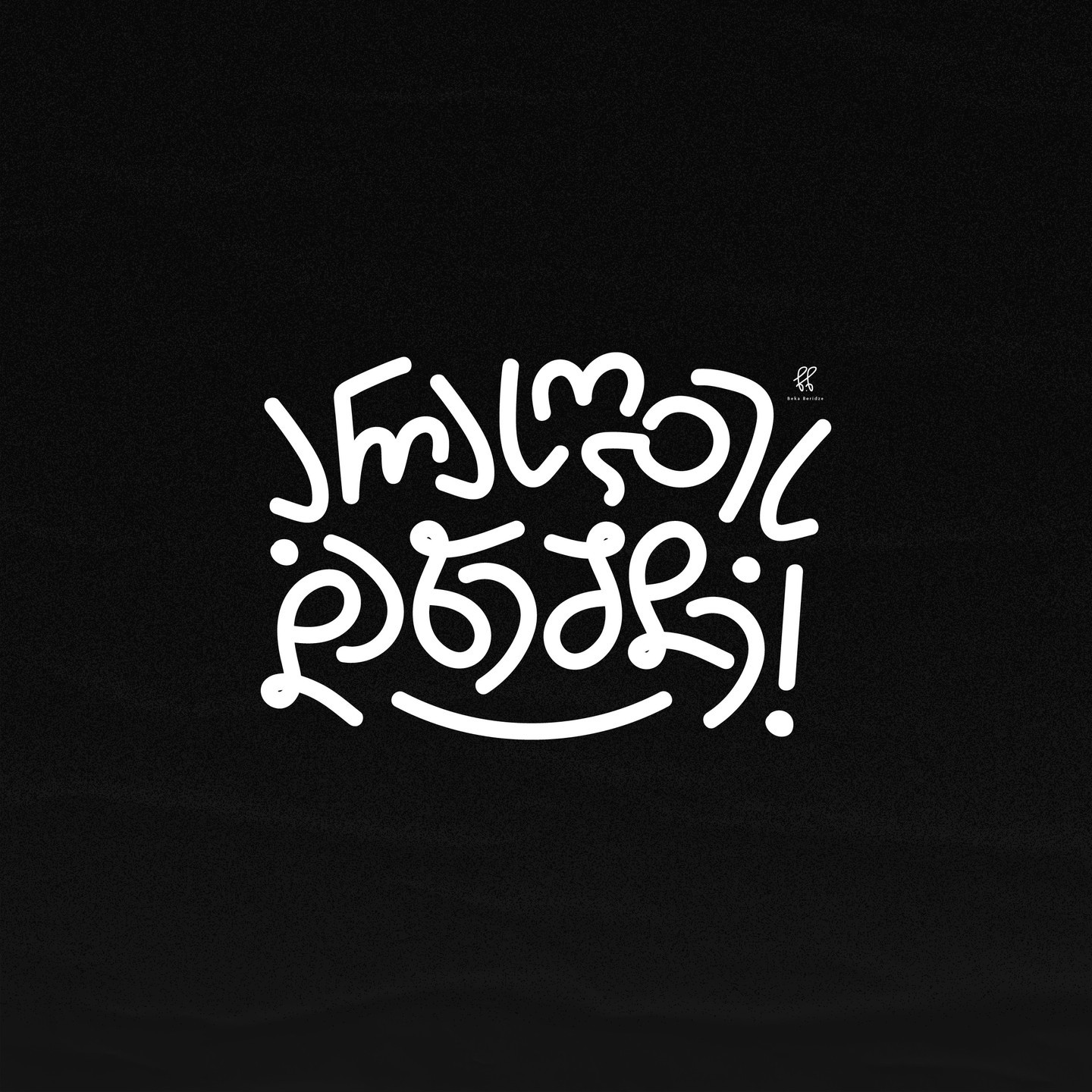 Beka Beridze has only been doing classic calligraphy for a short time, using pen, ink, and paper. Since 2010, He's worked as a graphic designer, specializing in digital typography, text design, and fonts. Beka has some digital calligraphic works, but as he explains, everything starts with a pencil and paper before being digitized and given the final look.
''I start by sketching a lot of different versions with a pencil on a piece of paper, and then I digitize and give the final look,''Beka describes his work process.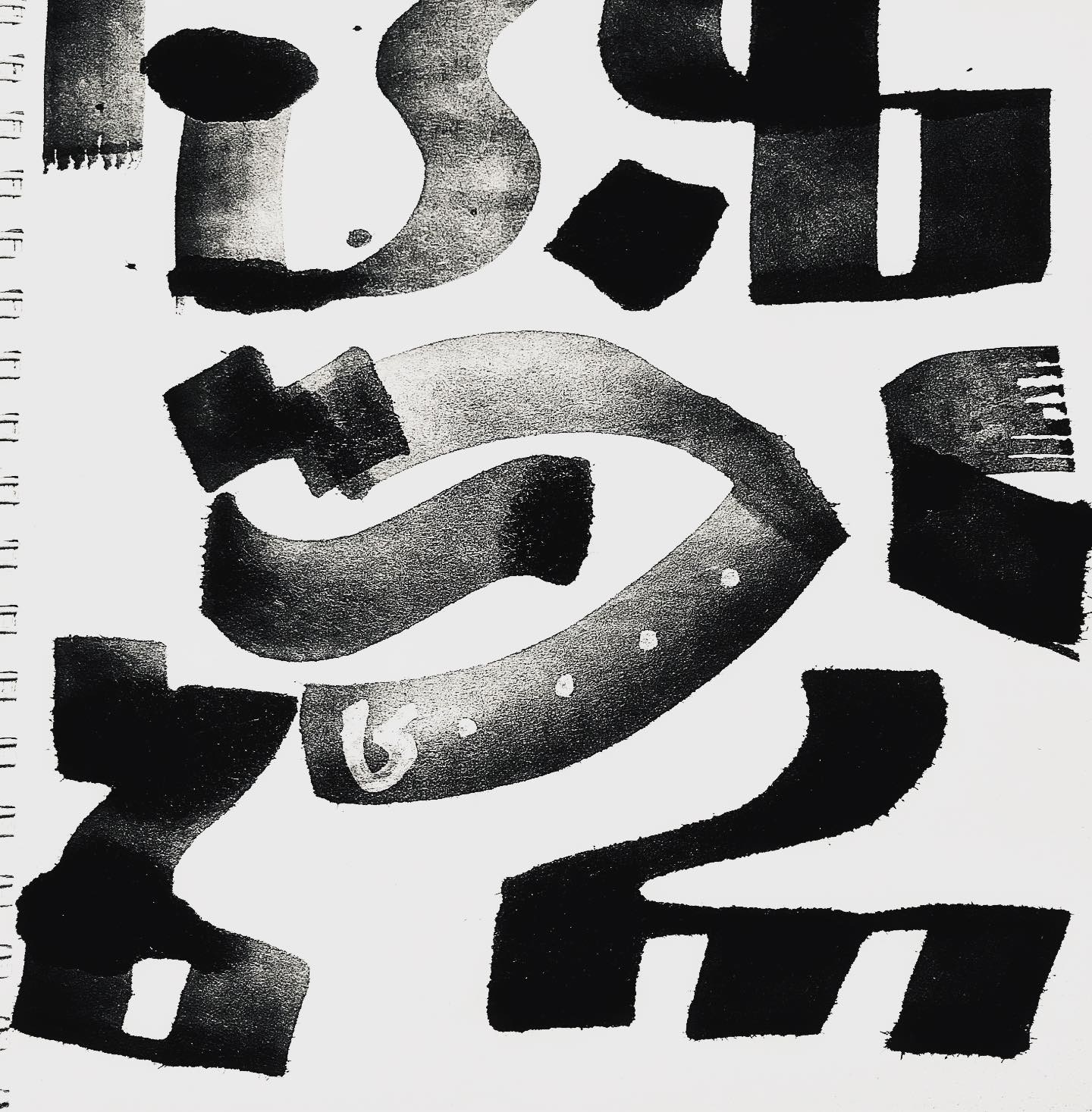 Beka works as a freelancer for various companies and brands, and for the third year, he has his own brand, selling various products with prints of his works.
''In 2016, I worked on a project called "word as image", in which I created about fifty words that also served as a visual representation of the meaning of the word, created by the letters in the word itself. The inspiration came from foreign works and my general love of typography. This type of foreign "sequence" appealed to me, and I wanted to try it with the Georgian alphabet. I started with a few words that captivated me so much that I gave it the look of the project. I had several exhibitions in Georgia and Germany,''said Beka.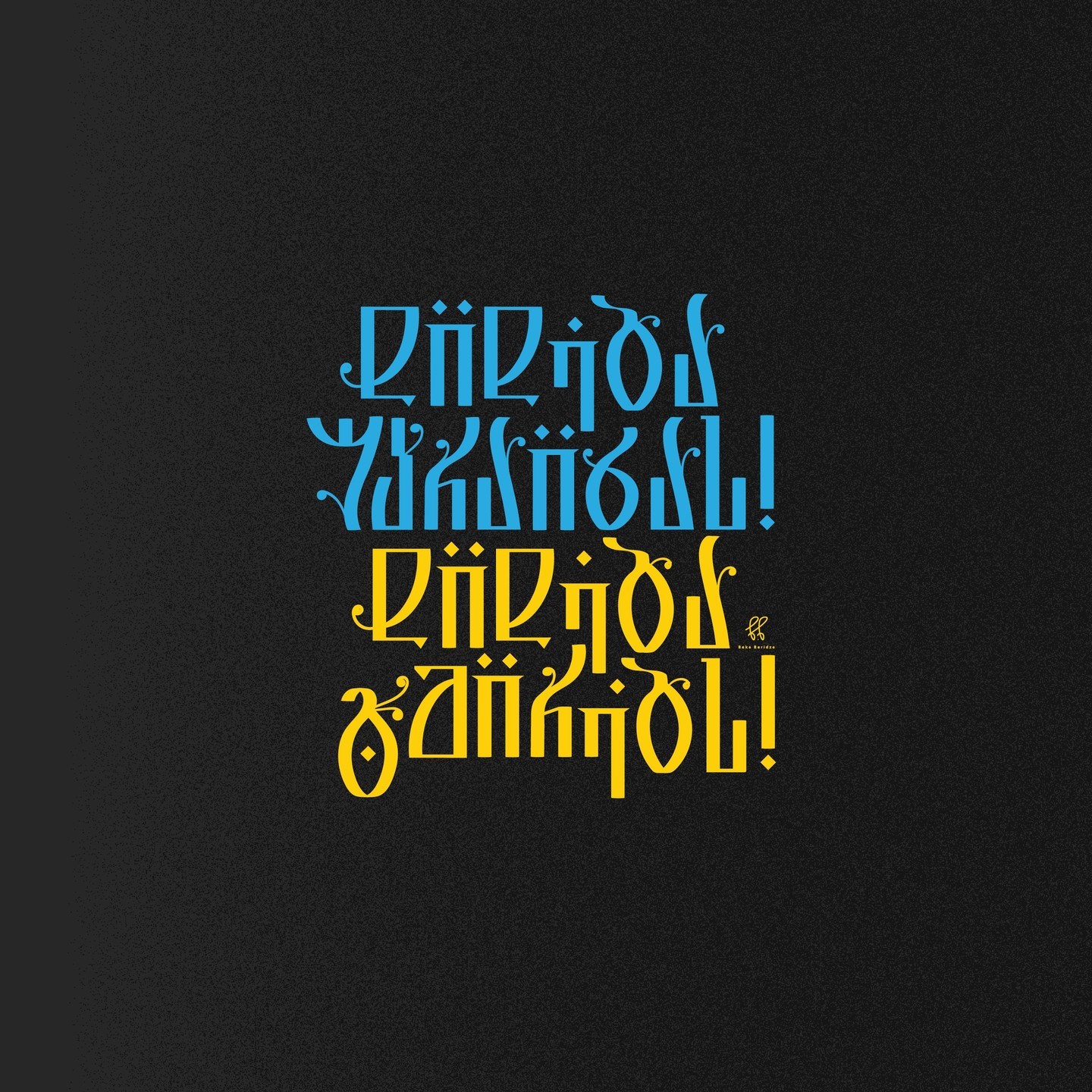 The artist mostly uses Georgian alphabet in his works:
''I love the Georgian alphabet because, in addition to being very beautiful and sophisticated, it is also very flexible and allows you to express yourself in a variety of ways, such as creating a style ornament, drawing an illustration, and designing,''said the artist.
You can find more of Beka Beridze's works on his Facebook page: BeridzeArt