Sopho Gongliashvili's Jewelry as Art Objects that Tell Different Stories
Sopho Gongliashvili creates jewelry since the 2000s.
"I started creating jewelry to convey my inner world. It turned out that my expression of the world could not be depicted with the small things, so today I make big size jewelry. One can wear the jewelry on their hands, ears, clothes. However, these art pieces are art objects, which have their concept. I can create exactly such pictures and resent my inner self with this picture, but since I like to make jewelry, I prefer to work in this way. I think that's exactly why my work can be interesting to someone - that each piece of jewelry has its idea. Sometimes people give my jewelry the interpretation they come up with.", noted Sopho Gongliashvili.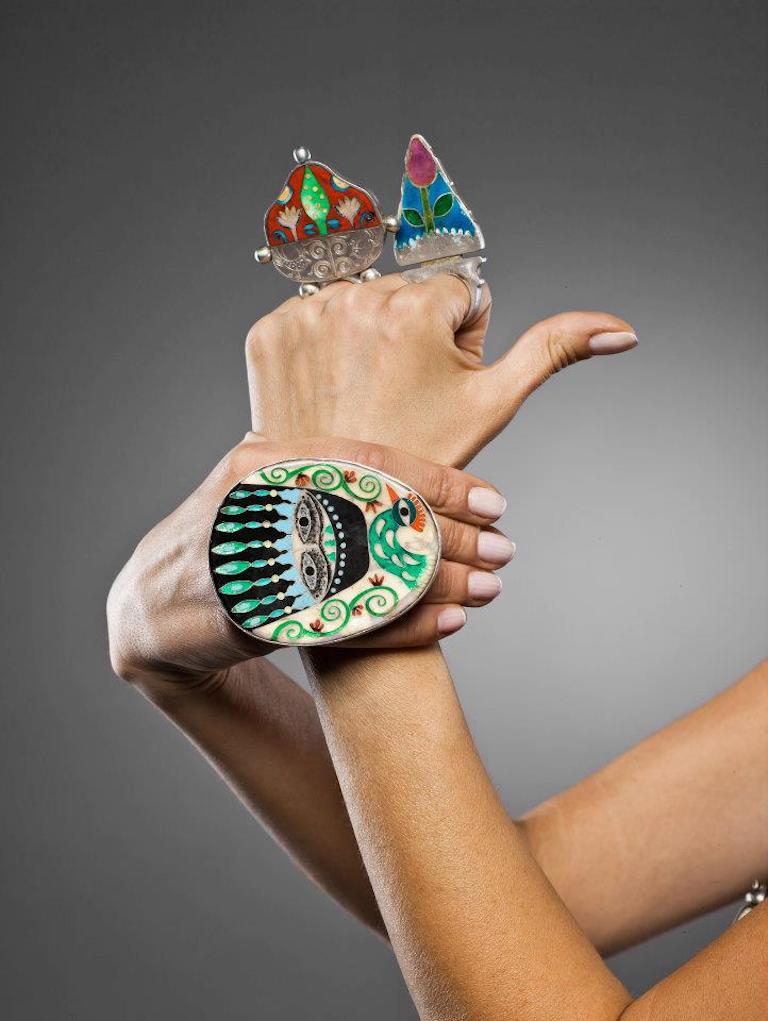 She learned to make jewelry in the 1990s. It was prevalent at that time to make church items. However, she says she missed that stage and went straight to making jewelry.
"As soon as I started to make jewelry, people showed up who became interested in my pieces of work. I had my first exhibition in 2000. I only presented five items at the exhibition. As I watched visitors, they would first look at my jewelry and then suddenly pass by. This was because my jewelry had large shapes, and these sizes were a bit unfamiliar for them."
She opened a Cafe with her friend in 2002. In the years 2004-2005, she realized that her jewelry was already in high demand.
"I created a team of students, and we're still working together on jewelry. I make collections - I draw, I choose colors and forms, and the members of the team help me a lot. The jewelry that is created is the shared piece of art."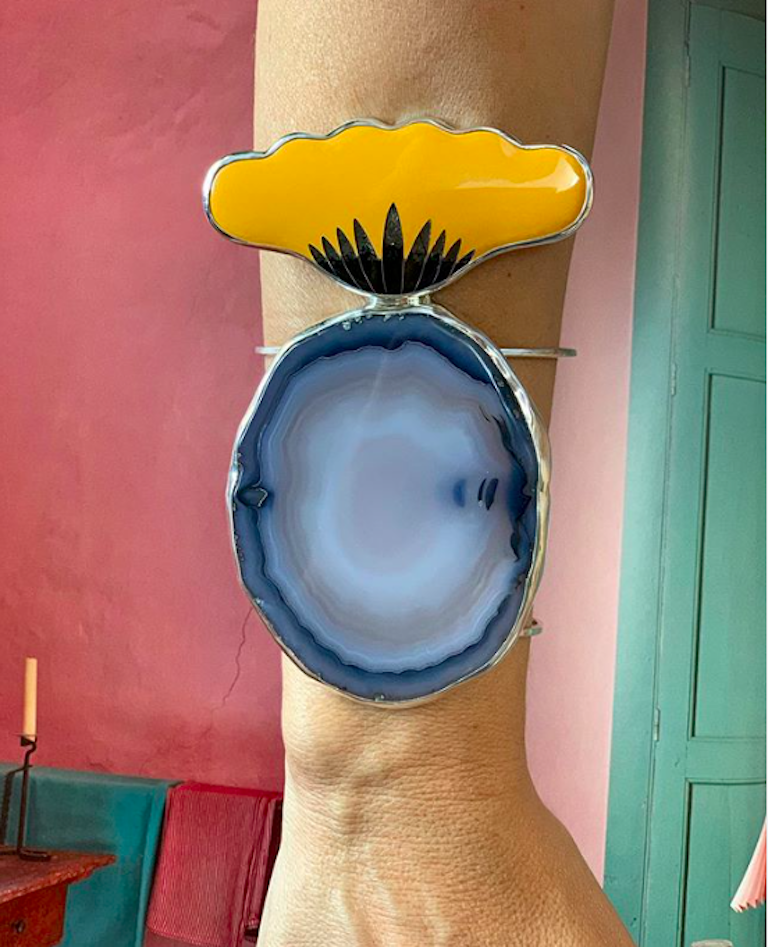 As she says, her most significant achievement and the highlight of her success are being on the London Showcase, which she attended many years ago.
"I found myself among more than 300 designers, and it happened that I won. My victory was announced by a man who discovered the most famous designers of his time. This, of course, was the greatest achievement for me."
"Before I start to make jewelry, I come up with an idea. I've often thought about the idea for a very long time, sometimes even half a year. I think about how I should convey my emotion. After this, I make a sketch, which is my favorite part of the working process. Then, everything becomes more straightforward. There have been times when I did not like the final result at all - I keep these works and don't show them anywhere. Creating each piece is a long-term process that has its stages.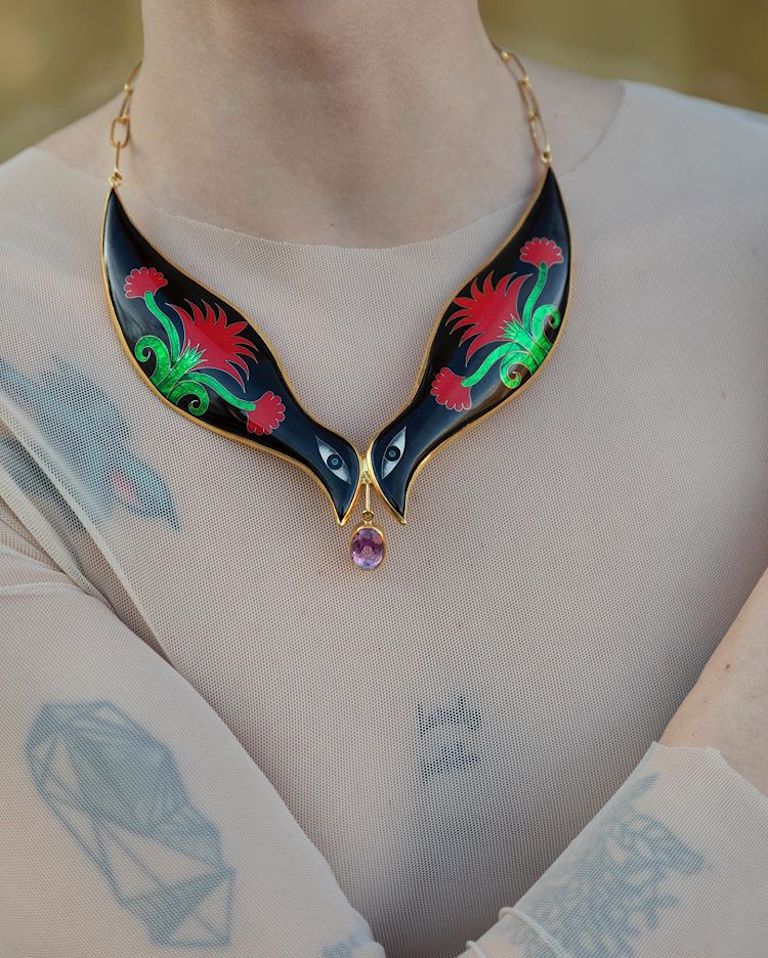 "The store in Los Angeles just added to the stores where my jewelry is sold. Suddenly it turned out that the whole Hollywood texts me, and at one point, I thought I was being made fun of. However, in the end, it appeared that all this was true. I'm thrilled because all these people turned out to be ordinary and cute. I like this store with its content, and I always try to make negotiations with those stores which are interesting to me."